The Real Reason Prince Harry Might Stay In The UK Longer Than First Expected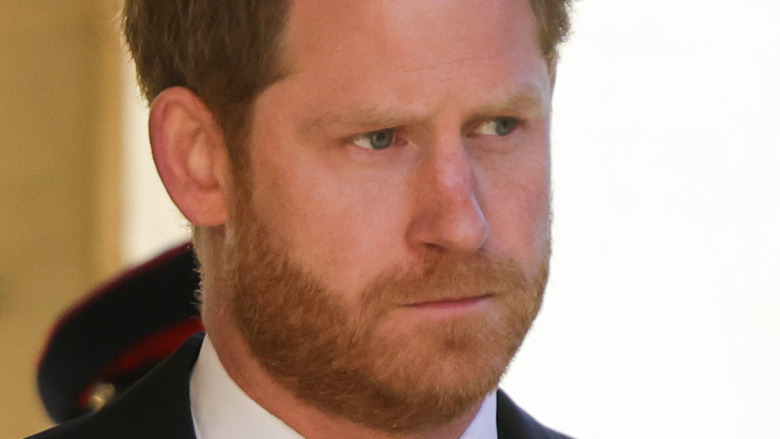 Chris Jackson/Getty Images
As of this writing on April 19, Prince Harry is still in the UK, more than one week after flying in for his grandfather's funeral, which was held on April 17. Since then, all eyes have been on the Duke of Sussex, many wondering how soon he will head back to the United States to be reunited with his pregnant wife, Meghan Markle. A report from Us Weekly cited a source who claimed that Harry wouldn't be spending more time in England than he had to. The source said that Harry would stay "for a week," before heading home. However, it appears that he may be staying a bit longer.
There is a great deal of strain between Harry and his family. Not only did the duke choose to step down as a senior member of the royal family, but he and Meghan also did a tell-all interview with Oprah Winfrey that aired on March 7, and did nothing to help mend any broken fences. There is obviously a lot for Harry and his family to talk about, and, according to The Sun, those discussions have already started. The report indicates that things have been "unproductive" thus far, but that may not mean that Harry's ready to hightail it to Heathrow Airport. Keep reading to find out why Harry might stay in the UK longer than first expected.
Prince Harry may stick around for Queen Elizabeth's upcoming birthday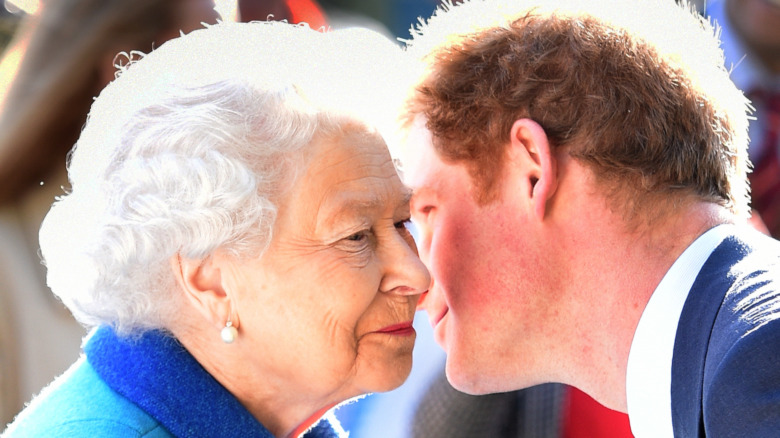 Wpa Pool/Getty Images
Prince Harry is extremely close to his grandmother, which is something that he has expressed in the past, according to People. For this reason, it is possible that Harry will remain in the UK, at least through April 21, which marks the queen's 95th birthday, according to The Sun. Not only is a birthday a special occasion in general, but this will be the first birthday that the queen will celebrate as a widow; her husband of 73 years died on April 9.
Harry may head back to the U.S. shortly thereafter, but he will reportedly be back in the UK in July. The timing will be interesting, as Meghan Markle is due with the couple's second child this summer. However, a statue of Princess Diana that was commissioned by Prince William and Harry is set to be unveiled at Kensington Palace on July 1 — on what would have been Diana's 60th birthday. According to The Sun, Harry has said that he will be in attendance for the unveiling.