How Quickly Is Prince Harry Flying Back To America After Prince Philip's Funeral?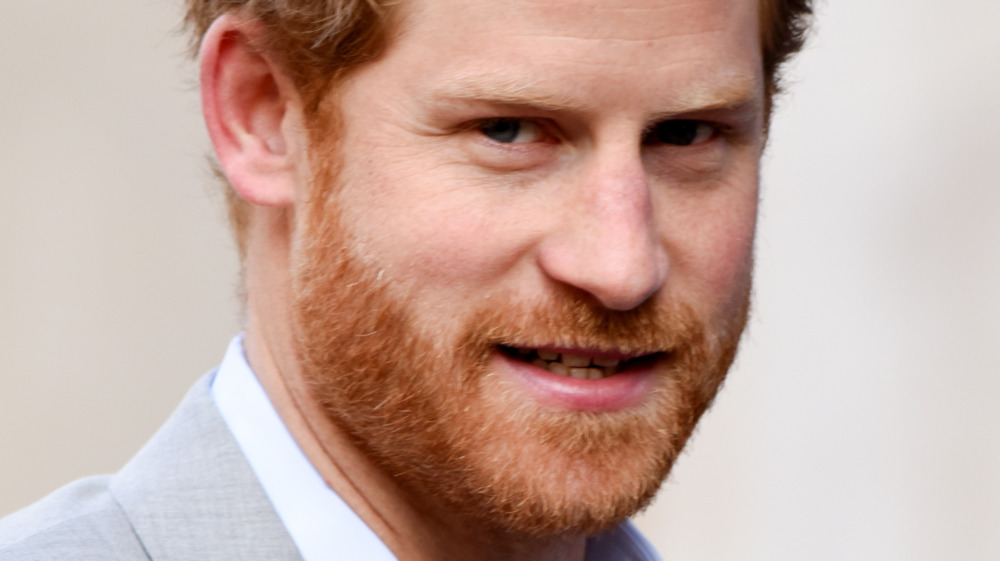 Shutterstock
Prince Harry returned to the U.K. on April 12, 2021 following the sad news of the death of his grandfather, Prince Philip, and he was photographed at London's Heathrow airport (via Hello!). Buckingham Palace confirmed the passing of the 99-year-old husband of Queen Elizabeth on April 9, 2021, announcing that he'd passed away "peacefully" at home at Windsor Castle, where he had been staying with the queen.
There was some question about whether or not Harry would return to the U.K. to be by his family's side, as royal watchers questioned if he'd even attend Philip's funeral. Though Harry was famously close with his grandfather, March 2021 brought a whole lot of tension between Harry and his family to the surface due to his shocking tell-all with Oprah Winfrey alongside his wife, Meghan Markle. It's safe to say the interview ruffled a few royal feathers, including Philip's.
However, it was confirmed shortly after Philip's death that Harry would return to his home country to pay his respects, but without Meghan or their son Archie. Buckingham Palace confirmed (via People) that Harry would be attending Philip's funeral — taking place on April 17 — but the former Suits actor would remain in the U.S. because she had "been advised by her physician not to travel" due to her second pregnancy.
But how long will Harry and Meghan be apart? Read on to find out.
Prince Harry won't be sticking around in the U.K.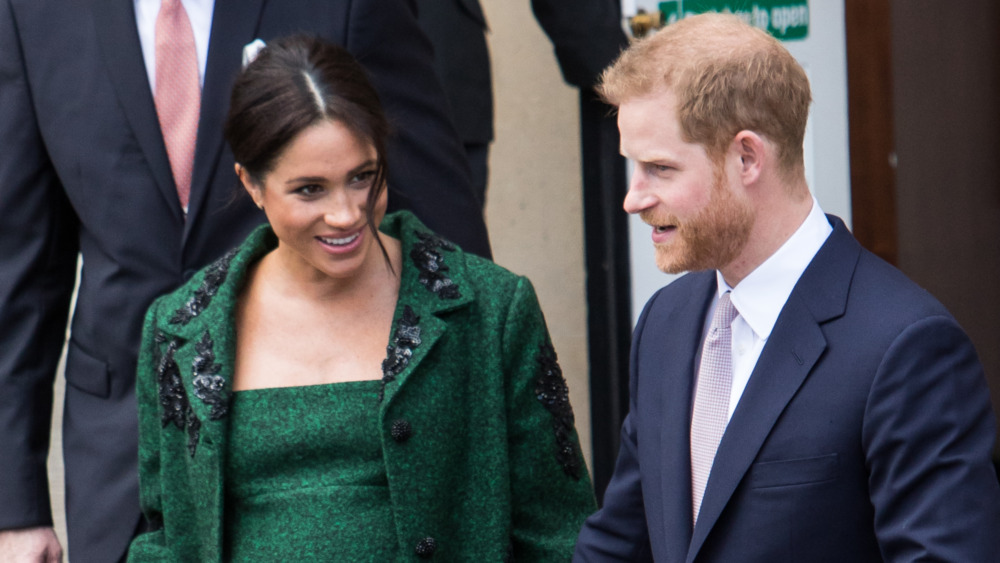 Shutterstock
Prince Harry reportedly won't be spending much time back in the U.K. According to Us Weekly, Harry isn't planning on sticking around in the wake of Prince Philip's funeral on April 17, 2021 and is said to only be in the country for a week. With Harry touching down on April 12, 2021, that suggests he'll be heading back to the U.S. on or around April 19, 2021. A source claimed that he's been "really missing Meghan and Archie and has been FaceTiming them every day to check in." The insider added that he's reportedly spoken "to Meghan a few times a day because he worries [about] leaving her when she's so far along in her pregnancy."
Page Six also reported that Harry will return to California "shortly" after the funeral and won't be away from his wife and son "for too long," as he'll be "hurrying" back to them. Due to strict travel guidelines amid the coronavirus pandemic, it's thought Harry will have applied for a National Interest Exception in order to travel to the U.K. and will also have to provide a negative coronavirus test taken within three days of travel in order to be accepted back into the U.S.
Even if it is just a very short trip, we're hoping it will be a cordial one for the royals under such sad circumstances.