What's Really Going On With Lizzo And Chris Evans?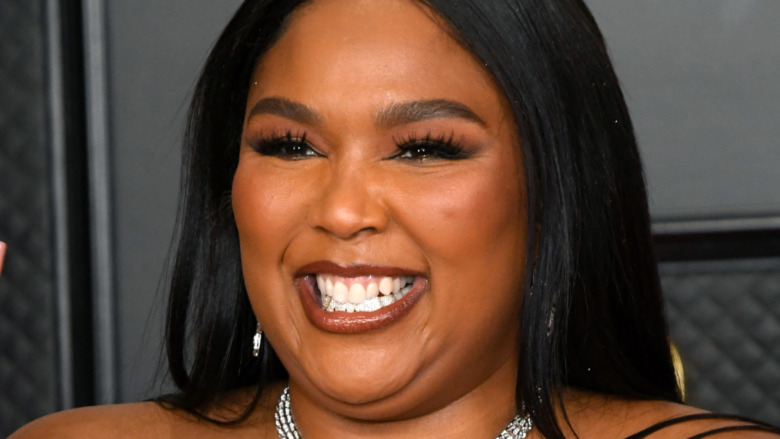 Kevin Mazur/Getty Images
Lizzo and Chris Evans have been turning heads on social media after the Juice singer admitted that she slid into Captain America's DMs. "Don't drink and DM, kids," Lizzo captioned a video on her TikTok account, positioned in front of a screenshot. The screenshot showed a message the singer had sent to Evans on Instagram with a series of basketball-themed emojis that showed her figuratively "shooting her shot."
In the video, Lizzo also lip-synced along to another TikTok creator's sound, expressing regret that she was "not going to be able to marry" Evans. "And honestly, it hurts me to the core," she lip-synced. "Because damn papa, he a rare breed, no comparing." The musician also added a jokey disclaimer: "for legal porpoises this is a joke."
Fans were quick to point out that this wasn't the first interaction between the two celebrities. In 2019, Lizzo previously asked Evans to marry her on Twitter after the actor retweeted a video a child dancing — that Lizzo had jokingly captioned, "Rare footage of me as a child" – writing, "This kid is cooler than I could ever hope to be."
So, what's really going on between the two?
Chris Evans said there was 'no shame' in Lizzo's DM game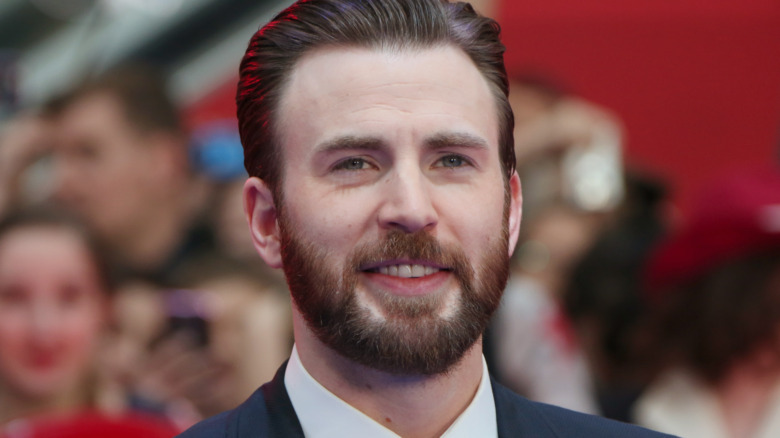 Shutterstock
After Lizzo came clean about her drunk adventures in the DMs, Chris Evans didn't leave her hanging for long. In a follow-up TikTok, the "Truth Hurts" singer silently freaked out over a message from Evans on Instagram. A screenshot, which also revealed that the actor now follows her, showed his response: "No shame in a drunk DM," Evans wrote, alongside a kiss emoji. "God knows I've done worse on this app lol."
Evans was probably referring to his own infamous slip-up on Instagram in 2020. Per The Independent, the Marvel star accidentally showed an explicit photograph of himself on his own Instagram Story, along with other images from his camera roll, while sharing a screen recording. Fans and his fellow Marvel co-stars came to his defense, telling people not to share the pictures online.
After the mistake blew up, he seized the opportunity to share a political message ahead of the upcoming presidential election. "Now that I have your attention.... VOTE Nov 3rd!!!" Evans tweeted.