Scarlett Johansson And Husband Romain Dauriac Split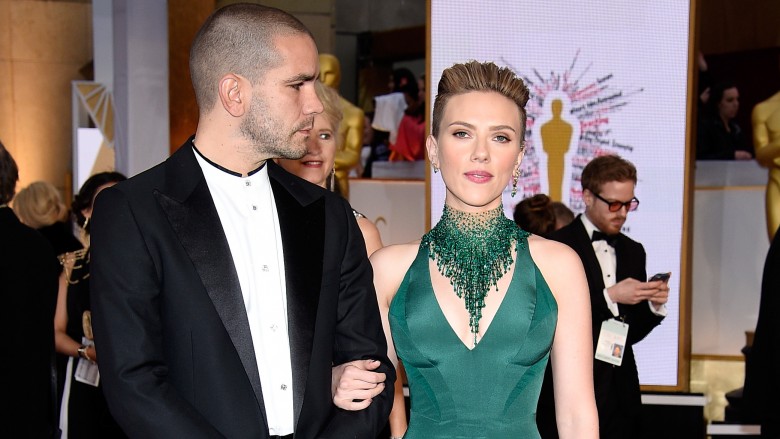 Getty Images
Actress Scarlett Johansson is single again. The Avengers (2012) star has reportedly split from her husband of two years, French art consultant Romain Dauriac.
A source confirmed to People, "They've been separated since the summer." Speculation of a breakup between the fiercely private pair began on Jan. 21, 2017, when Johansson, 32, appeared at the Women's March in Washington, D.C., without her wedding ring.
Johansson and Dauriac, 35, were first linked in October 2012 when they were spotted on a lunch date, having been introduced by a mutual pal who inked one of Johansson's tattoos. They were engaged by September 2013 and welcomed daughter Rose Dorothy one year later. They tied the knot in secret in October 2014.
Though People reports that they've been separated since summer 2016, Johansson and Dauriac were photographed together in December 2016 at the opening of her Yummy Pop popcorn shop in Paris.
It's the second divorce for the Ghost in the Shell (2017) star, who was previously married to Deadpool (2016) lead Ryan Reynolds from 2008 to 2010. When she and Reynolds split, she briefly rebounded with actor Sean Penn, then dated advertising exec Nate Naylor, whom she broke up with in October 2012—not long before she and Dauriac hit it off.
Before her first marriage, Johansson dated actors Josh Hartnett and Jared Leto (with whom she reconnected briefly in September 2012), and she was breifly linked to Justin Timberlake after starring in his music video for "What Goes Around...Comes Around."