Diamond Expert Ranks The Jewelry At The ACM Awards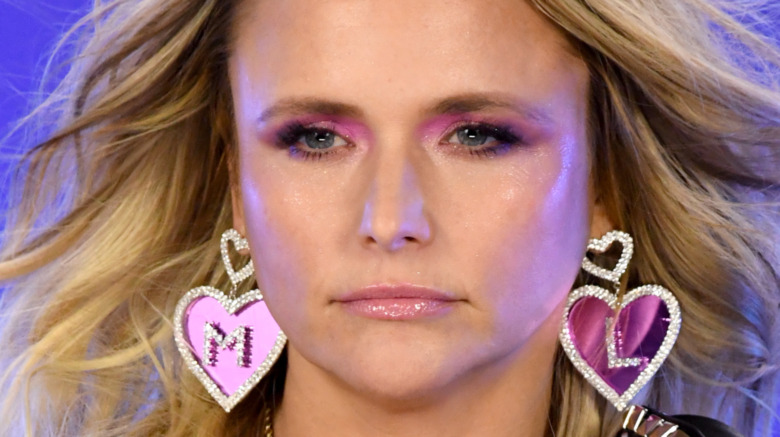 Kevin Mazur/Getty Images
The average person watching celebs walk the red carpet probably can't tell the real value of the jewels stars are decked out in — well, at least not beyond, "Ooh, that's sparkly." So, Nicki Swift enlisted the help of Apeksha Kothari, fifth generation diamond and jewelry expert, and COO of Rare Carat, to help us rank the quality (and price tags) of the bling at the 2021 ACM awards.
But before we get to the country superstars with the best bling, let's talk about some statement jewelry.
"CeCe Winans enhanced her lovely floral gown with a classy fancy-cut solitaire ring. Looks like this one is about 3-4 carats, which we'd see cost anywhere from $50-200K depending on quality," Kothari says.
As the old saying goes, sometimes less is more, and a subtler touch may be just as gorgeous as a really large standout piece. "Carly Pearce may have gone subtle on the red carpet, but onstage she's dazzling with a whole hand full of rings!"
But Kothari also says sometimes understated doesn't make enough of a, well, a statement. "Martina McBride comes in lower on the list with her statement earrings. Don't get me wrong, she looks fab, but she may have gone a little but too subtle with the jewelry," she explains. "I do see some rings on her fingers, but they're too chunky and don't compliment her look. That said, she always looks amazing!" 
But who were the ACM stars with the best bling? Find out below.
Which star's jewelry was this diamond expert most impressed with?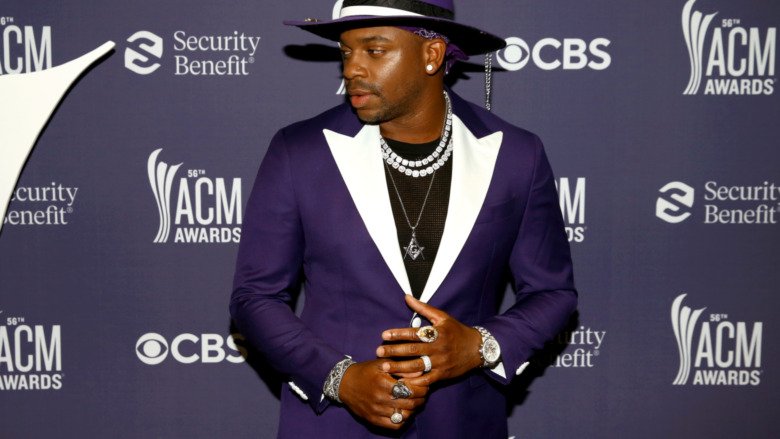 Terry Wyatt/acma2021/Getty Images
When it comes to the top spot — the celeb with the best jewelry — that goes to country music's Male Artist of the Year, naturally. "Best bling by far goes to Jimmie Allen with his $250K diamond-encrusted necklace," Apeksha Kothari informs us. "He's also decked out in what look like gold diamond and gemstone rings. Added to his necklace, the total for his jewels could easily go another $100K more." Well, dang.
Runners up in second and third places, respectively, are Kelsea Ballerini and Miranda Lambert. "Kelsea Ballerini is decked out in a half-dozen diamond bracelets that could total anywhere from $50-100K. The lovely stacked pieces add sparkle to her deep green Dolce & Gabbana gown," Kothari says. "Miranda Lambert went for broke with the turquoise and diamonds, and high-quality turquoise isn't cheap. Her southwest style pieces could be worth around $50K total."
So there you have it, folks. Stars! They are nothing like us!