How Much Is Marlee Matlin Worth?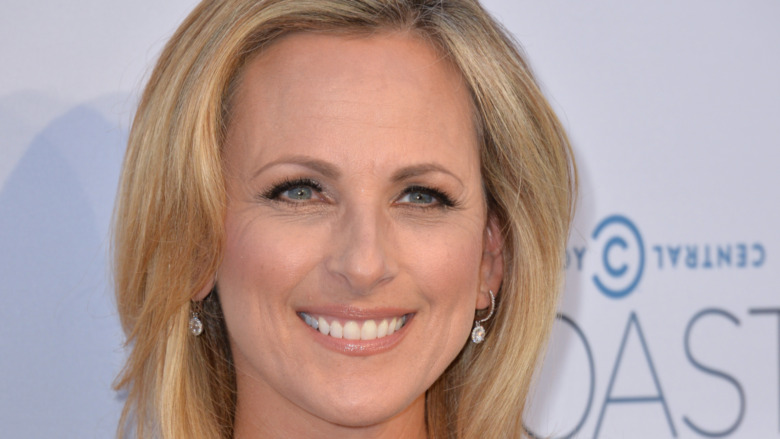 Shutterstock
It's been 34 years since Marlee Matlin made history at the 1987 Academy Awards by becoming the first deaf person to win the Best Actress award, for her role for Children of a Lesser God. She is also the youngest to win the award at 21. She remains the only deaf actor to win an Oscar, Screen Rant reports. Oh, and, Children of a Lesser God was her film debut!
In 2021, Matlin is returning to the Oscars as a nominee for the first time since 1987. She's been nominated as an executive producer for the live action short called Feeling Through, which is a story about a teenager in New York City, who's just looking for a place to sleep when he meets a deaf and blind man named Artie, who needs help getting home. One thing leads to another and the two become friends, as Variety reports. The story is based on director Doug Roland's own story: He met Robert Tarango, a deaf-blind man at the Helen Keller National Center. Roland cast Tarango as Artie, ABC7Chicago reports. This is his first role, much like Matlin's was in Children of a Lesser God. 
Matlin has long been an advocate for the deaf community. She's been deaf in her right ear and 80% deaf in her left ear since she was 18 months old, Celebrity Net Worth reports. Matlin has worked steadily since 1987 and has a nice net worth to show for it.
Marlee Matlin has broken down all kinds of barriers in her career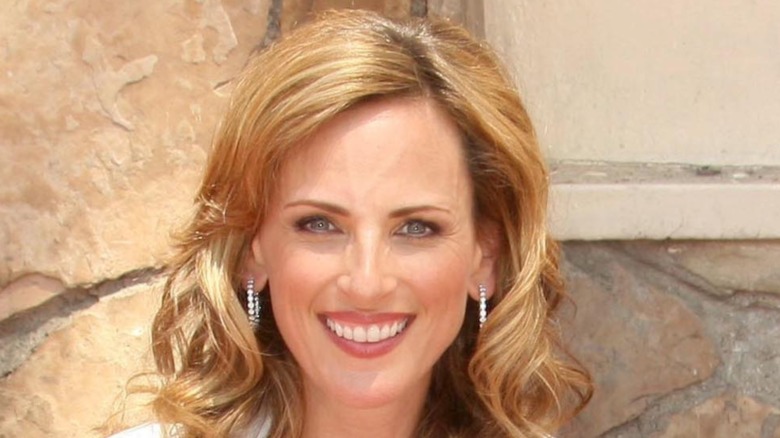 Shutterstock
Marlee Matlin has never let her disability slow her down. In fact, she's said she can do pretty much anything a hearing person can, including competing on The Celebrity Apprentice in 2011, finishing in second place with $986,000 for the Starkey Hearing Foundation, as Hearing Review reported.
But Matlin's successful career doesn't means it's all been smooth sailing for her financially. About a decade ago, Matlin was facing a $50,000 tax bill for back taxes she hadn't paid in 2009. She told People, "I'm paying it back. I'm not shying away from it and I'm certainly not ashamed of it." She continued, "It's the reality that a lot of people in America are facing." Matlin explained that because an actor's income varies from year to year, budgeting can get a little crazy. 
Matlin ended up selling her house in Pasadena to settle her tax bill. She and her husband asked $899,000 for their five-bedroom home, according to Reuters. The Today Show reported that Matlin and her husband also took their four children out of private schools to save money. Matlin told People that she and her husband "have always made ends meet in the past — and we will in this circumstance as well."
Seems like things are looking up for the Oscar nominee. Matlin's career as an actor, author, and deaf activist has netted her a net worth of $11 million, Celebrity Net Worth reports.