The Truth About Harrison Ford And Calista Flockhart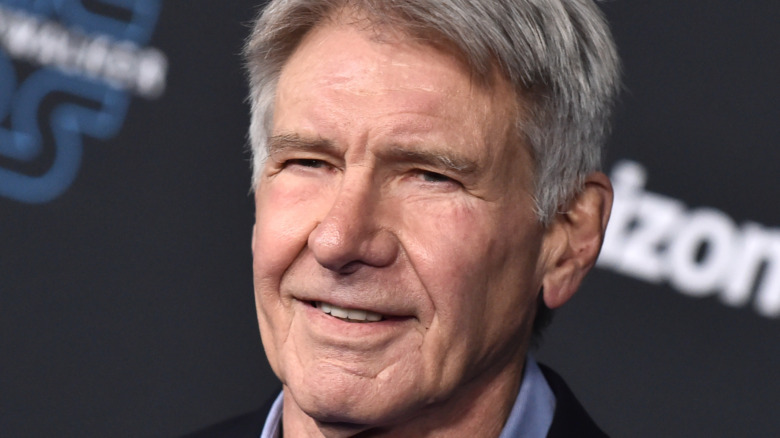 Shutterstock
When it comes to Hollywood couples, some of them don't last very long, whereas others make it through the long haul. After nearly 20 years together — and 10 of them spent married — it's safe to say that Harrison Ford and Calista Flockhart definitely seem to fall into latter category. 
Despite having immense success in the entertainment industry, both Ford and Flockhart have found a way to drown out the noise and focus on their relationship — most of the time, that is. Many people recognize Ford for his iconic portrayal of Indiana Jones, and with several of the action films under his belt, the actor is set to star in another one by 2022. Meanwhile, Flockhart has found immense success in TV, starring in shows like Ally McBeal, Brothers and Sisters, and Supergirl. 
Because both stars maintain pretty low-key lives outside of their careers, it's easy to forget that Ford and Flockhart have been a couple for nearly two decades now. Keep reading to learn more about the couple and the truth behind their relationship.
Harrison Ford and Calista Flockhart met at the Golden Globe awards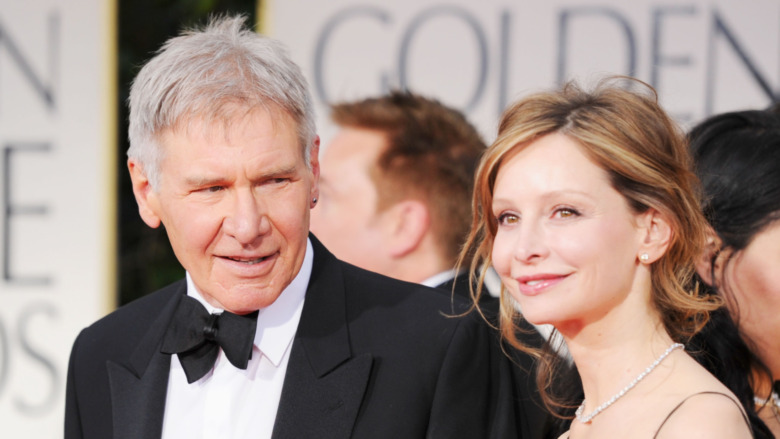 Frazer Harrison/Getty Images
On the evening of the 2002 Golden Globe awards, Harrison Ford met Calista Flockhart at the event — and the rest is history! According to Wide Open Country, the duo met and shared an "instantaneous connection," though Ford was still married to his ex-wife, Melissa Mathison, at the time. By 2004, Ford and Mathison divorced, and by 2010, he and Flockhart tied the knot. 
As it turns out, Ford has also figured out the trick behind a successful marriage. "Don't talk," Ford joked during an interview with Parade. "Nod your head," he explained in regards to what one should do when their spouse says something to them. 
Ford splits his time between Los Angeles and his ranch in Wyoming, and he admitted that he and Flockhart also split up "chores" in a way that works well for them. "There are 'honey-do's,'" Ford explained about the chores, adding that once said chores are done, he'll venture off and bike, walk, or go flying (very Indiana Jones!). 
As for their family, Ford and Flockhart have somewhat of a blended mix: Ford has children Ben, Willard, Malcolm, and Georgia from his previous relationships, whereas Flockhart has adopted son Liam, whom Ford has since adopted (via Closer Weekly). Clearly, Ford and Flockhart have found an ideal balance between their careers and their private life ever since that fateful night at the 2002 Golden Globes!