The Truth About Jeff Zausch From Naked And Afraid XL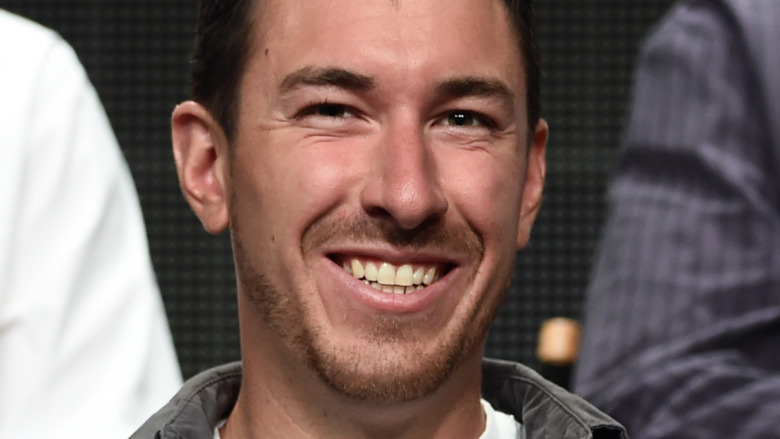 Amanda Edwards/Getty Images
Fans of Discovery Channel's Naked and Afraid will instantly recognize Jeff Zausch, a survivalist who has appeared on the show and its spin-offs, Naked and Afraid: Savage and Naked and Afraid XL (via IMDb). On Savage, he and fellow survivalist Laura Zerra competed in the show's first-ever 60-day challenge, fending for themselves in a jungle in the Philippines, according to IMDb. Now, Jeff is returning to screens for yet another 60-day challenge, this time in a Louisiana swamp alongside 11 other former competitors for the seventh season of Naked and Afraid XL (via The Futon Critic).
Jeff's last appearance on the show nearly cost him his life when he was struck with a 105-degree fever in the middle of the Philippine jungle. "His teeth were violently chattering, his body was shaking uncontrollably and he had never felt so cold in his life," reported Idaho State Journal, his hometown newspaper. Nonetheless, Jeff persevered. "I wasn't scared. I was just determined," he told the paper in 2019. "To me, ultimate failure would be tapping out of this challenge." Jeff sat up to his neck in a creek for two hours until his temperature went down to 103. Although he completed the challenge, he was hospitalized for meningitis upon his return to Dallas, where he received antibiotics through a heart stent.
But what else do you need to know about this repeat contender? Keep scrolling to learn more!
Jeff Zausch likes to teach his skills to others
Now that Jeff Zausch is alive and well — or at least better — what has he been up to? In 2016, he and fellow Naked and Afraid competitor E.J. Snyder hosted Dual Survival, another survival-focused Discovery series, according to IMDb. Jeff's official website also advertises his motivational speaking services, which range from "[c]orporate engagements" to "[b]achelor survival parties." He also advertises 72-hour survival trips in the Rocky Mountains, during which everyday people can learn the wilderness survival skills that have kept him alive on television. "[G]et a coach on fire starting, water purification, shelter construction, hunting and trapping, and much much more," reads the description.
Jeff also appears to be quite religious, frequently posting and talking about God. On Jan. 20, 2021, the day of President Joe Biden's inauguration, Jeff shared this to his Instagram: "It is my love for this country which fuels my prayers for our new president. God has been with us since our country began, and He is still with us now. Let's have faith in Him and go forward and chase down our dreams. Let's use the blessings we've been given and use them to bless others." Here's hoping this higher power has its eye on Jeff during his next adventure, too!