How Paris Hilton Really Feels About Her Sex Tape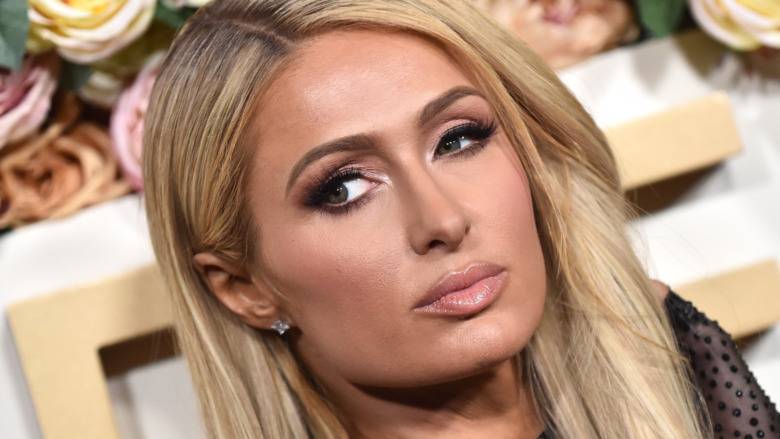 Shutterstock
Paris Hilton is still haunted by her 2004 sex tape and doesn't think she'll ever get over it. The businesswoman recently opened up to Vanity Fair about how much the leaked footage affected her mental health and that she still experiences PTSD to this day. She called the experience "humiliating" and told the publication "that will always be something that will hurt me for the rest of my life," per The Independent.
Hilton said, "It's always there in the back of my mind. When it happened, people were so mean about it to me. The way that I was spoken about on nightly talk shows and the media, to see things with my family was just heartbreaking." At the time, the tape was meant to stay between Hilton and then-boyfriend, professional poker player Rick Salomon. However, the intimate moment found its way online after Salomon leaked and sold it as 1 Night in Paris. She said, "I would be in tears every single day, I didn't want to leave my house, I felt like my life was over."
After the tape was made public, Hilton issued a statement, saying she didn't authorize its release and Salomon tried to sue for defamation. Hilton countersued him and eventually they settled out of court in 2005, per news.com.au. "It was a private experience between two people. You love someone, you trust someone and to have your trust betrayed like that and for the whole world to be watching and laughing," Hilton said. 
Paris Hilton said childhood trauma led her to meeting the 'worst person'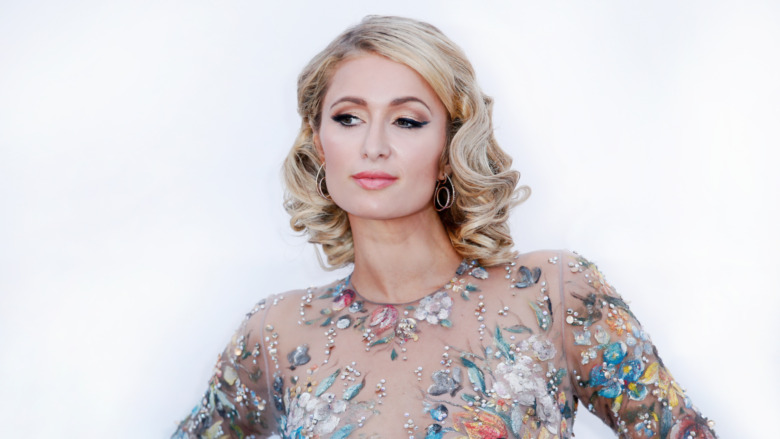 Shutterstock
Paris Hilton emotionally shared with Vanity Fair that the leaked sex tape "still gives me post-traumatic stress disorder to talk about." She continued and said, "I had always looked up to these amazing women like Princess Diana and I just felt like when he did that to me, [he] took that all away from me and people would never look at me the same," per news.com.au.
But it's not the first time the heiress has divulged details of the 2004 media scandal. In 2020, she compared Rick Salomon's betrayal to being "electronically raped" during her YouTube Originals documentary, This is Paris. She also blamed emotional and physical trauma she allegedly endured at a boarding school in Utah for leading her to "the worst person she could meet" — Salomon. "I would never have let anyone into my life like [Salomon]," she said. "I met the worst person I could meet and if I hadn't gone to [boarding school], I wouldn't have entertained the thought of letting him into my life. [Boarding school] affected my future relationships," per People.
Despite Hilton saying she went through "multiple abusive relationships," as she had no concept of what "love or relationships were," per 9Honey, the 40-year-old is now happily engaged to boyfriend Carter Reum. In January 2021, she revealed they were undergoing IVF and gloated about Reum being the most "supportive" partner throughout the process.

If you or someone you know is dealing with domestic abuse, you can call the National Domestic Violence Hotline at 1−800−799−7233 or TTY 1−800−787−3224. You can also find more information, resources, and support at www.thehotline.org.