Why Tom Felton Was Never The Same After Harry Potter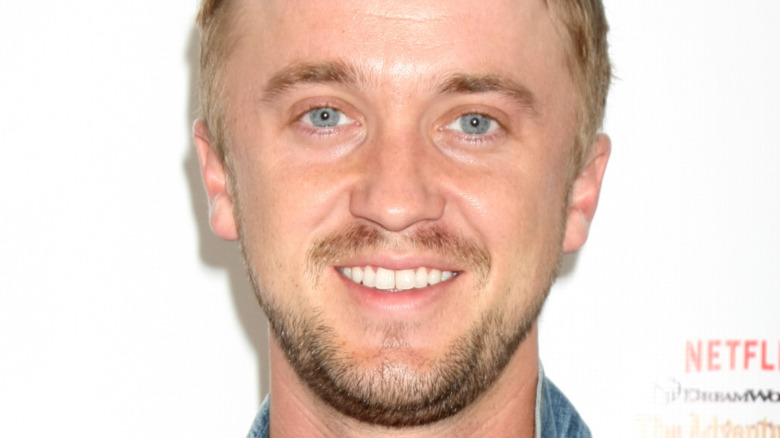 Shutterstock
Tom Felton's Draco Malfoy is one of the most perfectly portrayed villains in screen history, in our opinion. Felton spent his teen years portraying the Slytherin member at odds with Hogwarts hero Harry Potter. Audiences loved to hate Draco Malfoy and Felton's sneering face made Malfoy an effective villain in the series.
The eighth Harry Potter film, Harry Potter and The Deathly Hallows Part 2, was released in July 2011. When the first film started, Felton was 12. When the final film was released, he was nearly 24. He spent half his life up until that point playing Draco Malfoy.
In an interview with The Daily Mail in 2011, he opened up about the impact that had on his childhood, saying, "One thing that people keep on saying to me is that the wealth and the fame must have made up for missing out on my childhood. But the idea of money — putting a price on your childhood — is ridiculous. You will never get those years back and you can't put a price on them."
He went on to comment on the price of fame, saying, "And to me, fame is not a positive thing. The idea of being famous is a lot better than the reality. It's fantastic when you go to premieres and people cheer you, but it's not real." In the post-Harry Potter years, Felton at times struggled to differentiate himself from Draco Malfoy. Felton's latest reinvention may be the most surprising of all.
Tom Felton is now a viral sensation on TikTok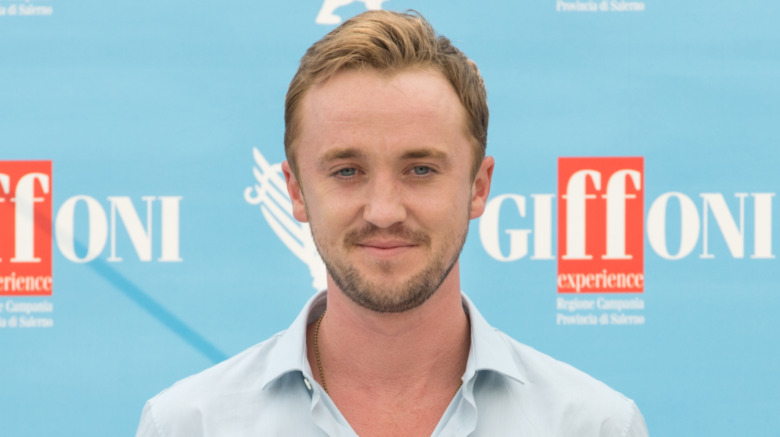 Shutterstock
In what should be a surprising turn of events had we not all just lived through the bizarreness of 2020, Tom Felton has flipped his formerly villainous image on its head and become a viral sensation on TikTok with his #DracoTok, according to Entertainment Tonight. And by the way, it should be noted that Felton has a large body of acting work dating back to before the Harry Potter franchise, during it, and in the decade since the last film was released. 
The #DracoTok videos have fans of the wizarding world of Hogwarts recreating iconic scenes from the films opposite Felton's Malfoy on TikTok. But even beyond the fan videos, Felton has been exploding on TikTok for his own videos too, which involved everything from posting parodies of Draco Malfoy, trying to cast spells in his yard, or, simply, singing songs from Hamilton. Fans cannot get enough of Felton's content, News.au.com reports. The whole thing has brought Felton new fans and brought older fans back to him.
Felton's TikTok content is adorably wholesome. And after a year in quarantine, the #cancellation of J.K. Rowling over her supposedly anti-trans views (per Glamour) and all the other B.S. the past 14 or so months have brought, we are all here for Felton's TikTok shenanigans!