The One Thing Prince Harry Won't Do Before Leaving The UK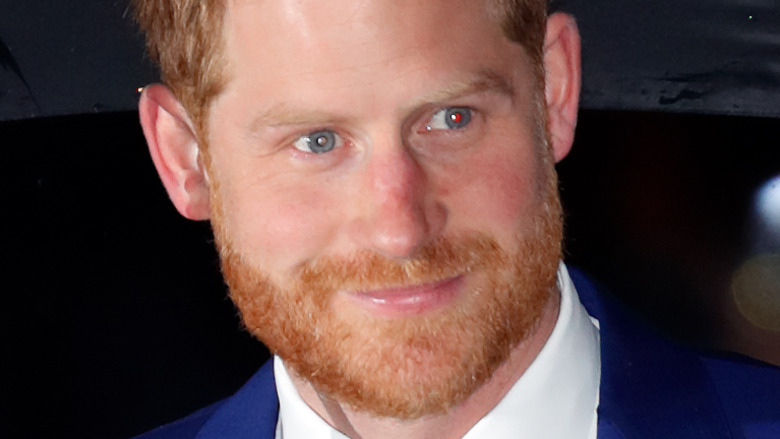 Max Mumby/indigo/Getty Images
Prince Harry is still in the UK following his grandfather's funeral, which was held on April 17. While many expected that Harry would head back to the U.S. shortly after Prince Philip's services, the current thought, according to Page Six, is that he will be staying until after his grandmother's birthday; Queen Elizabeth will turn 95 on April 21.
Emotions are running high following Philip's death, but The Sun reported that Harry was able to sit down with his father, Prince Charles, and his brother, Prince William, to talk. A source told the outlet that their initial face-to-face meeting was "unproductive." Nevertheless, there is hope that additional discussions will occur. Harry is expected to head back to his pregnant wife and their toddler son sometime soon, but there is one thing that the Duke of Sussex will supposedly not do before he leaves. Read on to find out what that is.
Prince Harry reportedly won't talk to Prince Charles one-on-one during this trip to the UK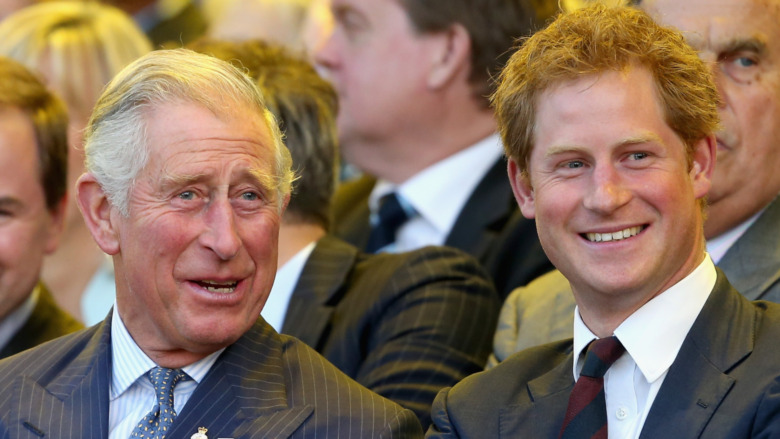 Chris Jackson/Getty Images
Prince Harry and Prince Charles will not speak one-on-one before Harry leaves the UK, according to Page Six. Meanwhile, The Sun reports that Harry invited his immediate family, including his father, his brother William, and his sister-in-law, Kate Middleton, to Frogmore Cottage to talk. A source told the outlet that "Harry obviously felt outnumbered as there are three of them and only one of him so wanted [the meeting] to be on his home turf." And while it is believed that Harry has been speaking to his family, it sounds like there's a lot more that needs to be done to remedy the hurt feelings on both sides. "There is no way this is the end of the crisis in their relationships but it's a good gesture and a nice way to take the first step towards healing," a source told The Sun.
Despite what is being written about in the news, the fact that Harry is still in the UK is a good sign. Whether he is there simply to support his grandmother, or he is genuinely trying to mend relationships with his father and brother, it's possible that something really good could come out of Harry's decision to stay longer than he needed to.