Why Fans Think Kim Kardashian Is Dating Maluma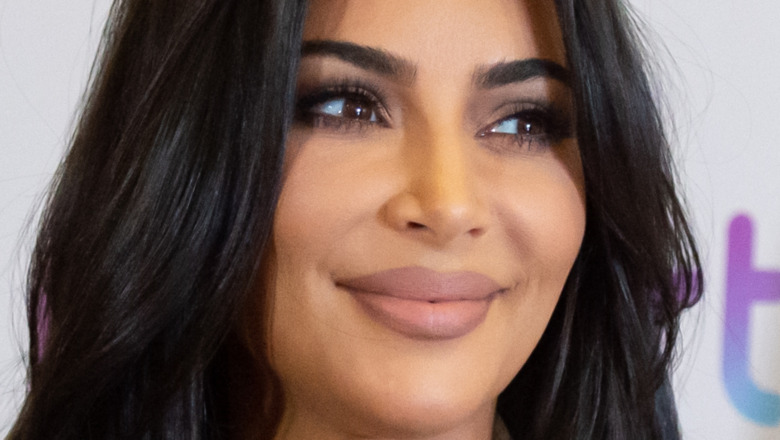 Shutterstock
It seems like Kim Kardashian is moving on and stepping out on the town, sparking new dating rumors from fans guessing who the celeb might be dating on the low. After nearly seven years of marriage, the Keeping Up with the Kardashians star filed for divorce from Kanye West back in February 2021. And despite not publicly commenting on the divorce — at least, as of this writing — the reality star seems back to her old out-and-about self.
"Kim is having a lot of fun right now. She feels free and is a lot happier," an insider told E! News about the Kardashian. "It's a new era for Kim. She has been loving going out with friends, meeting new people, and really being out and about again." According to the source, Kim's famous sisters are on-board with the star's newfound happiness, adding, "Her sisters have been joking with her about how much happier she seems. They are all glad she's in a better place now."
What is unclear is how long Kim and Kanye West were separated prior to their divorce, and who they might be dating now. So, why do fans think Maluma might have stolen the Kardashian's heart?
Kim Kardashian is 'interested in dating again'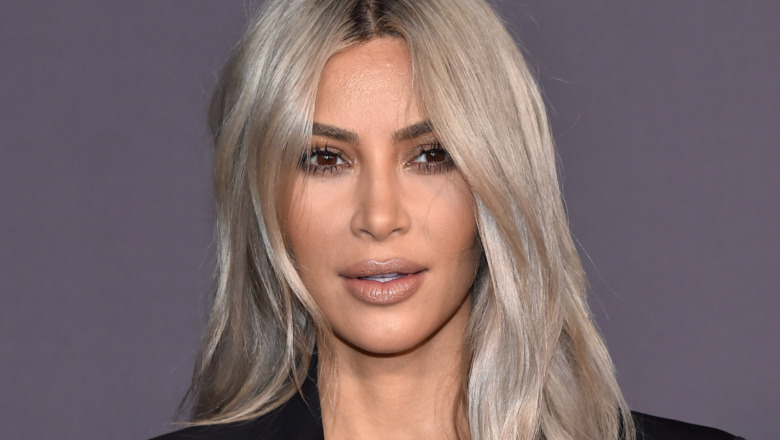 Shutterstock
When it comes to "keeping up" with the Kardashians, the trick is to watch who the reality stars are spending most of their time around, which is why fans immediately jumped to the idea that Kim Kardashian might be dating Maluma. 
In April 2021, Kim was spotted out in Miami with the artist at the grand opening of The Goodtime Hotel (casually co-owned by Pharrell Williams). After pictures surfaced of the two Hollywood A-listers out and about, fans on social media went a little crazy over the idea of a Kim/Maluma relationship. "maluma and kim kardashian were out together yesterday and let me just say ... I kinda ship them," wrote on fan on Twitter.
Unfortunately for fans, those dreams were quickly dashed when a source told Page Six that despite the celebs being "happy to see each other," their meet-up was strictly "friendly." The insider noted, "They are just friends and have lots of mutual friends in common. It's nothing romantic." Besides, Maluma had previously told Access Hollywood that his celebrity crush was Kendall Jenner.
As for Kim, an insider told E! News that the Keeping Up with the Kardashians star has "expressed if the right person came along, she'd be interested in dating again." However, they added that Kim "doesn't want anything serious anytime soon but she's been liking connecting with people."