The Real Reason Steve Buscemi Won't Fix His Teeth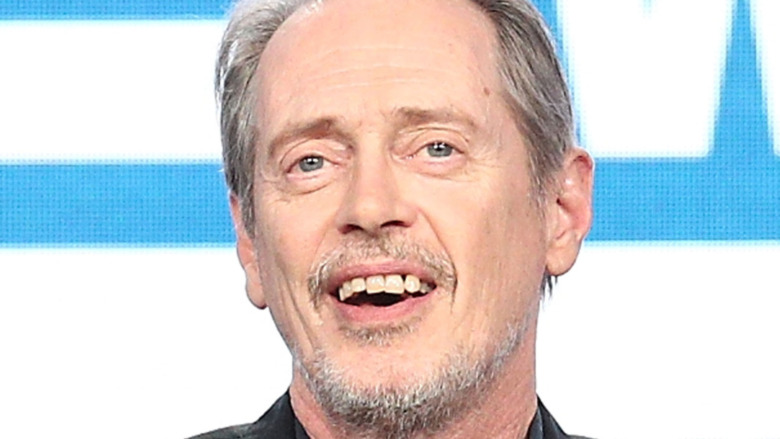 Frederick M. Brown/Getty Images
We all know actor Steve Buscemi for starring in iconic Adam Sandler films like Billy Madison and Mr. Deeds, as well as his more serious turns as Nucky Thompson in the HBO hit Boardwalk Empire and Tony Blundetto in The Sopranos.
Before he hit it big in Hollywood, Buscemi was a firefighter in New York City's Little Italy neighborhood from 1980-1984, according to Mental Floss. He returned in 2001 after the September 11 attacks, where he worked 12-hour days looking for survivors in the debris, according to The Independent. Buscemi was honored to help. "It was a privilege to be able to do it," he said, per Goal Cast. "It was great to connect with the firehouse I used to work with and with some of the guys I worked alongside. And it was enormously helpful for me because while I was working, I didn't really think about it as much, feel it as much."
In addition to his successful acting career and his inspirational position as a firefighter, there is something else that fans all over the world undoubtedly associate with Buscemi: His teeth, which he has purposely decided to never fix. Here's why.
Steve Buscemi has a good reason for not fixing his teeth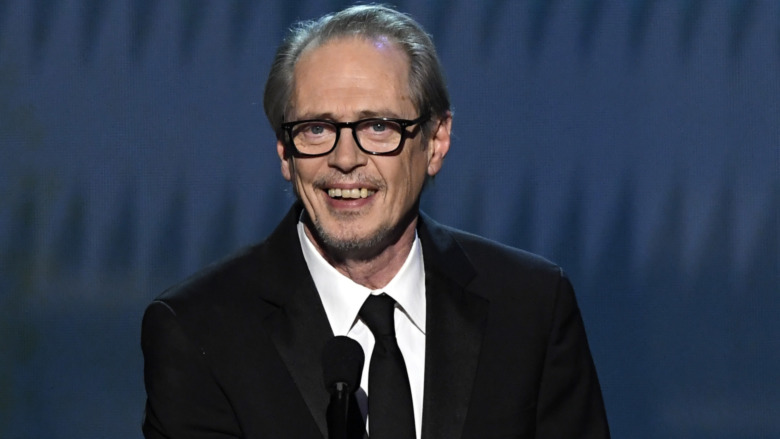 Kevork Djansezian/Getty Images
Steve Buscemi has always refused to fix his teeth, which have now become part of his signature look. As he told The Hollywood Reporter in July 2011, "I've had dentists who have wanted to help me out, but I say, 'You know, I won't work again if you fix my teeth.'" Buscemi scored a guest role in an episode of The Simpsons where he made fun of a dentist who offered to fix his grin. "You're going to kill my livelihood if you do that!" he joked, per Mental Floss.
It's almost as if you would not recognize Buscemi without his smile. In a May 2020 interview with GQ, the writer noted that Buscemi's "slightly feral snaggletooth, top left ... feels like an old friend." Apparently, the actor didn't even "realize his teeth were so crooked until he saw himself on film," per GQ. And perhaps they're not as noticeable off-screen, with the writer explaining that "they're much more harmonious in person" — except for the stand-out snaggletooth, that is.