The Tragic Death Of Queen Elizabeth's Close Friend, Sir Michael Oswald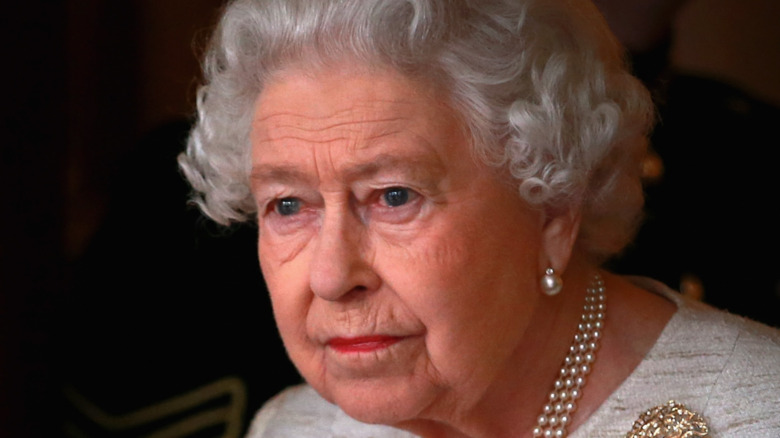 Chris Jackson/Getty Images
Ever since Prince Philip's death on April 9, 2021, Queen Elizabeth II has been in mourning — and it doesn't look like her mourning will end anytime soon. 
"It is with deep sorrow that Her Majesty The Queen announces the death of her beloved husband," Buckingham Palace's official statement read of Philip's death, via BBC. "The Royal Family join with people around the world in mourning his loss."
Philip, whose official title was the Duke of Edinburgh, served as Elizabeth's royal consort for over 60 years — the longest in royal history. While no official cause of death was disclosed, people have nonetheless shared in mourning the queen's loss of a husband and confidante. On April 17, 2021, Philip's funeral took place, though due to COVID-19 restrictions, the guest list was minimal, and the queen sat alone during the service in a heart-wrenching photo that showed the depth of her mourning.
On the same day of Philip's funeral, another close friend of the queen died. Keep reading to learn more about Sir Michael Oswald — who he was, and his relation to Queen Elizabeth. 
Sir Michael Oswald was Queen Elizabeth's friend and horse racing advisor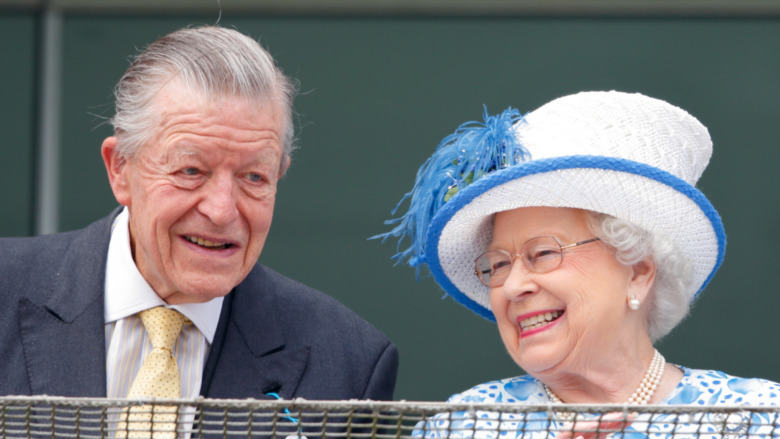 Max Mumby/indigo/Getty Images
Not long after the death of her husband, Prince Philip, Queen Elizabeth II is mourning another loss: Sir Michael Oswald. According to People, Oswald died on Saturday, April 17, 2021, the same day as Philip's funeral. He was 86 years old. 
Not only was Oswald a close friend of the queen's, but he also served as her horse racing advisor for many years. Oswald managed the Royal Studs for 28 years while also serving as a racing advisor to the Queen Mother and the queen herself. 
In an article on Racing Post, many of Oswald's friends and colleagues shared fond memories about him. "He was very close to the Queen and the Queen Mother and loved his role with their horses. He would go absolutely anywhere to watch them run, even in the last few years when he was in his eighties," Nicky Henderson, a trainer of royal jumpers, said in the article.
David Minton, a bloodstock agent, also had kind things to say about Oswald, even throwing in a comparison to the queen's late husband: "Like Prince Philip, [Oswald] was one of those people who enjoyed talking to everybody. He was amazing and one of the nicest, most charming men you could ever meet."
There has not yet been word on how Elizabeth has reacted to Oswald's death, though given their history together, she is likely deeply mourning her close friend's life and legacy.