The Truth About Andrew Rannells Boyfriend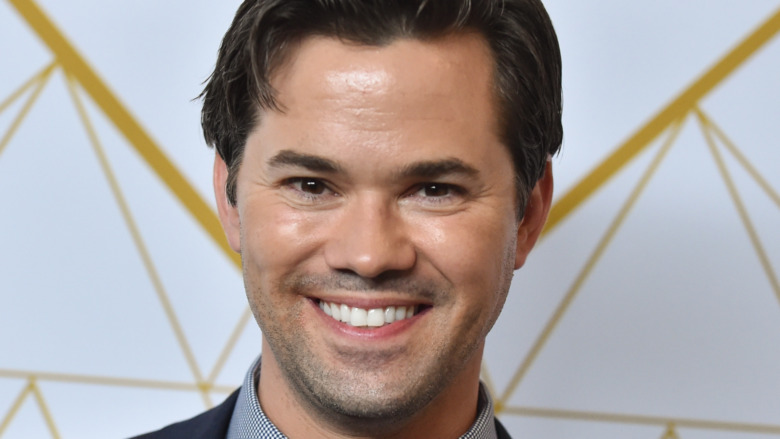 Shutterstock
Andrew Rannells stars in the 2020 Netflix film, The Boys in the Band, which tells the story of seven gay friends at a 1968 birthday party in New York. The 42-year-old began his acting career on Broadway with roles in The Book of Mormon, Falsettos, and Hamilton, and earned Tony Award nominations for the latter two, according to the Daily Beast. He also landed a role in Girls5eva, a comedy series about the revival of a '90s girls group, according to The Hollywood Reporter.
The openly gay actor has enjoyed a lot of success, and his career has been full of memorable moments — even if remembering them sometimes makes him cringe. The actor recalls a time when he botched "You'll Be Back" in Hamilton. "So I go out there and start the song and I sing the wrong words," he told the Chicago Tribune. "I had a full-tilt blackout. That's never happened to me before." Rannells then said the conductor started shouting the lyrics to him from the pit. "I was totally shaking, I was so horrified," he said. "The reality was, we're talking four to five seconds of silence."
Rannells had another pretty memorable moment in one of his subsequent shows. After his stint in Hamilton ended, Rannells went on to star in the 2018 production of The Boys in the Band on Broadway, where he met his boyfriend, Tuc Watkins. The two have been dating ever since. Keep reading for more details about their relationship.
Tuc Watkins came out on a talk show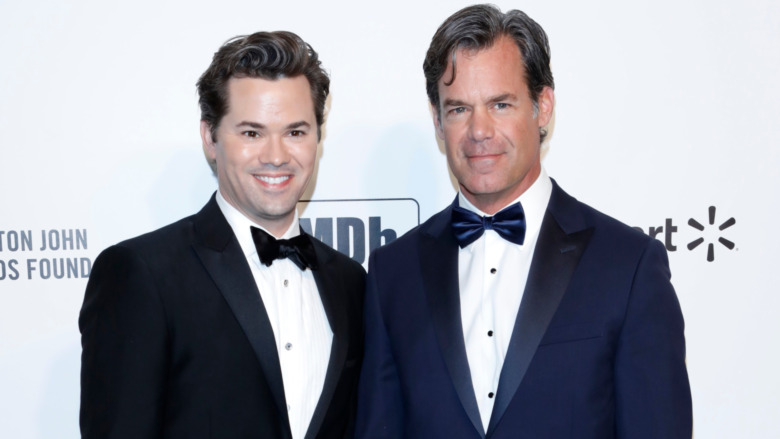 Shutterstock
Tuc Watkins opened up to the Daily Beast in September 2020 about the beginning of his relationship with Andrew Rannells, and it's clear sparks flew from the beginning. "I remember thinking, this is going to be great, because Hank and Larry spend the entire play bickering and angry and resentful towards each other," Watkins recalled. "So to create that relationship with someone who is caring and thoughtful and lovely, we had a great experience." Eventually, the relationship made it off the stage, too. "I woke up one day and realized, I think I really like this guy," Watkins.
Watkins is the father of twins Catchen and Curtis, who were born via surrogate. It was after the birth of his children that he decided to come out. He publicly came to Marie Osmond on her talk show Marie in 2013, opening up about being a gay dad. "I come from 20 years of working in an industry that felt like I wasn't safe saying who I was, telling the truth about who I was authentically," he reflected later to the Daily Beast. "But something toggled over after I had kids. I thought it doesn't make sense to not tell the truth about who I am with kids next to me. I didn't want them to look up and see that they had a dad who was afraid to tell the truth."