How Much Is Ariana DeBose Actually Worth?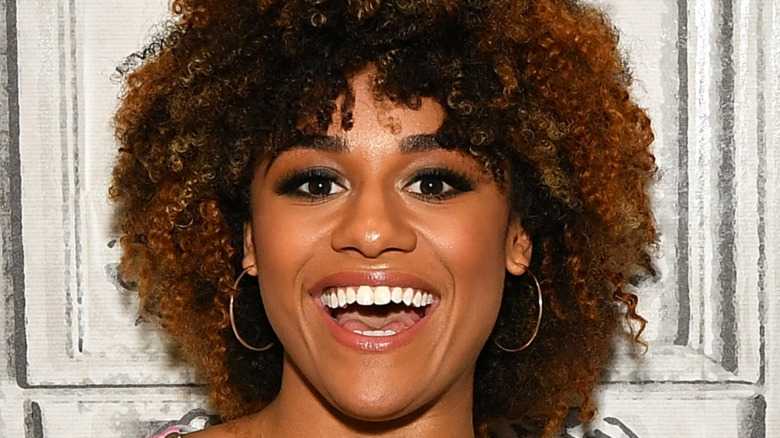 Phillip Faraone/Getty Images
If you don't already know the name Ariana DeBose, you're likely going to recognize it in the next few years as the talented actor-singer-dancer's star is on the rise. Other than finding massive success in the Broadway musical Hamilton and Netflix's The Prom (alongside Kerry Washington and Meryl Streep), DeBose landed a starring role in Steven Spielberg's highly-anticipated West Side Story remake. In the film, which will be released in 2021, she will play the role of Anita — Bernardo's girlfriend and Maria's close friend — which was first made famous by Rita Moreno, who took home an Oscar for Best Supporting Actress in 1962.
The young star told Vanity Fair in March she's been obsessed with the musical since childhood: "I just absolutely loved the music. Every time a number started, I couldn't help but get up and dance with them. I would say that the music of West Side Story has always lived inside of me." Years later, this is the role that could take DeBose's career to the next level as she's quickly proven she's a triple threat worth keeping an eye on.
Keep scrolling to find out how much DeBose is worth and how she settled for sleeping on her mentor's couch so she could follow her dreams.
Ariana DeBose had 'little money' when she moved to NYC to pursue her dreams
Slaven Vlasic/Getty Images
Ariana DeBose's first claim to fame came in the form of an audition on So You Think You Can Dance in 2009, per Forbes, before finding a home in musical theatre where she likely started to earn her first huge pay checks. She starred in a number of hit musicals, including Bring It On, A Bronx Tale, and Summer: The Donna Summer Musical, which earned her a Tony nomination in 2018. All in all, the talented star has been doing very well for herself.
Though it's unclear how much DeBose's actual net worth is — PopBuzz estimates she's worth $950,000, while TV Over Mind reports that she has tens of millions of dollars to her name — what is known is that DeBose didn't have the easiest start. However, the actor owes her work ethic and determination to her mom, who was a public educator, according to Dance Spirit. At just 19 years old, she headed to New York City to pursue her dreams with close to no money in her pocket. For a while, she even had to sleep on the couch of her mentor, legendary Broadway star Charlotte d'Amboise. "I only had a little money and had to ration everything," DeBose recalled.
After that, she said she booked three jobs at once — and the rest is history. And just like her fame, DeBose's net worth will only grow with time.