The Hilarious Gift Prince Harry Once Gave The Queen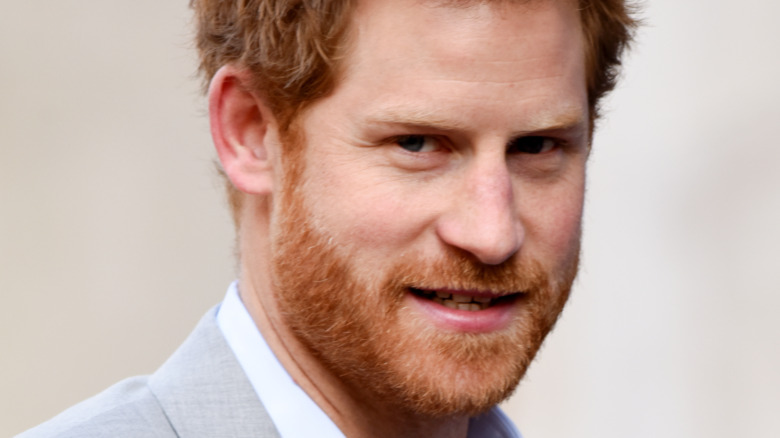 Shutterstock
All eyes were once again on the royal family as they reunited for Prince Philip's funeral in April. The queen's husband, and royal consort, died at the age of 99 after spending more than 70 years by her side in the most closely-watched institution in the world. The  final months of Philip's life were marked by new levels of scandal and drama, which seemed excessive even for a family with a Netflix show about just that.
To recap: his grandson, Prince Harry, and Harry's wife, Meghan Markle, began the year by announcing they were expecting their second child. That happy news was quickly overshadowed by the couple's explosive Oprah interview in March, in which Meghan alleged that she'd experienced racism upon joining the family. For his part, Harry told the veteran celebrity interviewer that he had all but fallen out with his family and that they had gone so far as to cut him off financially and pull his security detail.
Long story short, Philip's funeral promised to be pretty dang awkward, which is why people were surprised when outlets starting hinting that Harry might hang around the U.K. a bit longer than planned to celebrate the queen's birthday on April 21.
It's less surprising when you know how much the queen loves Harry's famous gag gifts, and her favorite to date is sure to make you laugh.
Prince Harry and the queen share a sense of humor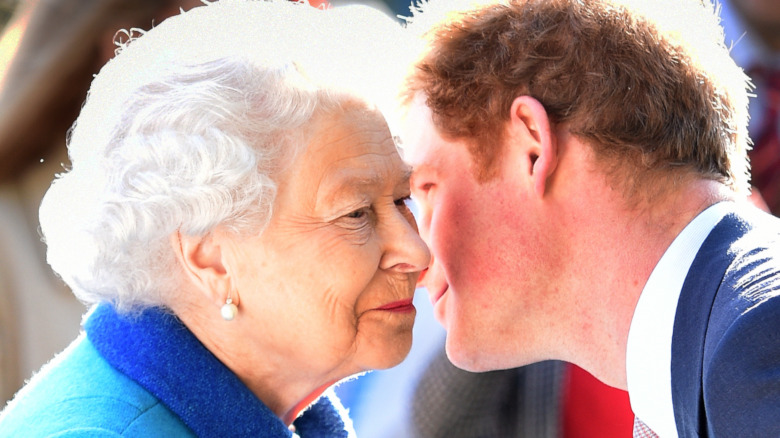 Wpa Pool/Getty Images
Prince Harry has always been exceptionally close to his grandmother, Queen Elizabeth. He has also always been known as the family prankster. You might think that Harry would be a little nervous about joking around with someone as high powered as the queen, even if she is his beloved "Granny," but apparently, the prince doesn't hold back even there.
Harry famously gave the queen one of her favorite prank gifts of all time. A few Christmases back when the family gathered at Sandringham Estate as they do every year, Harry shocked everyone by gifting the queen something that would be enough to make any grandmother blush, monarch or otherwise.
According to Wales Online, Harry gave the queen a shower cap with the words: "Ain't Life a B***h" stitched into the fabric. The queen, who is probably accustomed to receiving diamonds and jewels as presents, reportedly loved the gag gift.
For the queen's birthday on April 21, another gag gift might be the perfect thing to break the ice after their tense family reunion.