The Thoughtful Gift The Dalai Lama Once Gave The Queen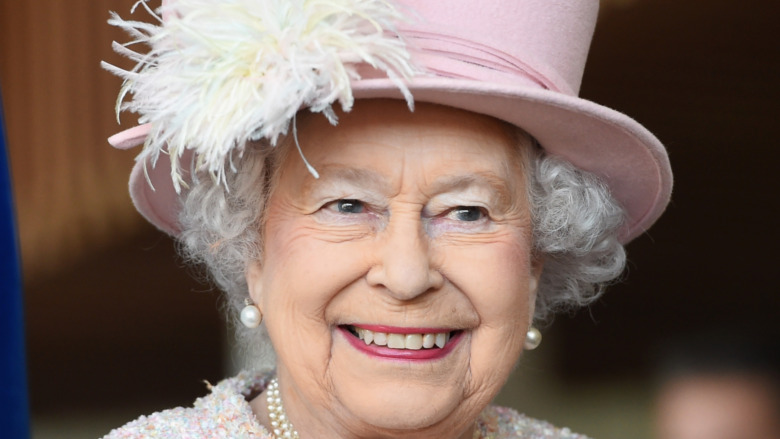 Stuart C. Wilson/Getty Images
When you're a public figure like the President of the United States or the Queen of the United Kingdom, you get a lot of gifts, whether from your constituents/subjects, other heads of state, religious figures, and of course friends and family members. It happens so often, in fact, that there are strict guidelines for gift giving and receiving gifts in the royal family. 
"No gifts, including hospitality or services, should be accepted which would, or might appear to, place the Member of The Royal Family under any obligation to the donor," according to the official royal guidelines for receiving gifts. "Before accepting any gift, careful consideration should always be given, wherever practicable, to the donor, the reason for and occasion of the gift and the nature of the gift itself." There are even guidelines for declining gifts, too: "Careful consideration should be given to any offense that might be caused by such action."
So when the Dalai Lama met the Queen in 1962, he made sure to bring along a thoughtful gift that fell within the guidelines, allowing Queen Elizabeth II to keep it and, hopefully, treasure it. So what was the gift? Scroll on to find out. 
What did the Dalai Lama give the Queen?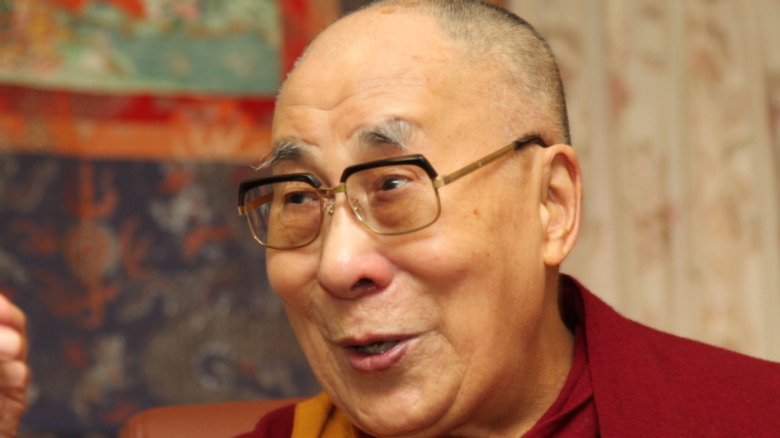 Pallava Bagla/Getty Images
In 1962, the Dalai Lama blessed a Buddhist prayer shawl and presented it to Queen Elizabeth, Marie Claire reports. According to the Royal Collection, in early 1962, the queen paid official state visits to India, Iran, Nepal, and Pakistan. Though the shawl is believed to have been gifted to Queen Elizabeth II in Nepal, she did not receive it during an audience with the Dalai Lama.
The shawl is called a Khada, and is similar to a scarf with loose fringe-like threads at the ends, and often has patterns like lotus, conch, or umbrellas, per Tour Travel Tibet. In Buddhism, the Khada is that it represents purity and compassion. It is customarily presented at events including births, weddings, graduations, funerals, or to guests. The Kahda is usually white, to represent luck and purity. According to the site, "Presenting Khada is very common in Tibet. Even when people correspond with each other, they won't forget Khada," and will even "enclose a mini Khada in the letter for greeting and expressing good wishes." 
Elizabeth had been Queen of the United Kingdom for 10 years when she made her 1962 visit to Nepal. Over her nearly 70 year reign, she's become the most traveled head of state in the history of the world, per Express. Let's face it — that's a title that is going to be hard for anyone to beat.