The Real Reason Harry Skipped Queen Elizabeth's Birthday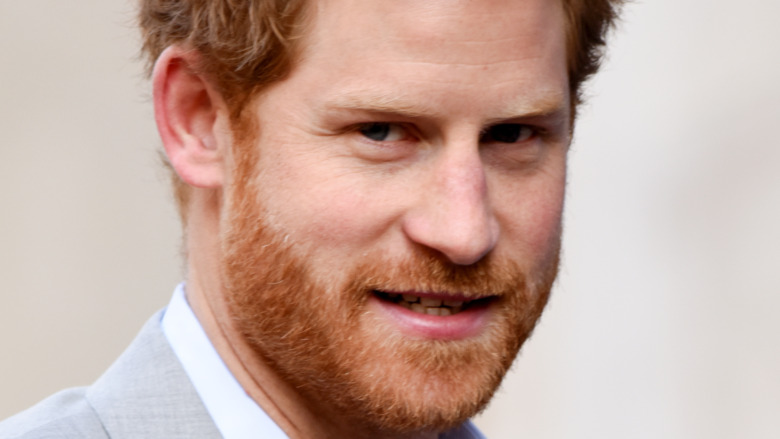 Shutterstock
Prince Harry hopped on a flight back to the United States on April 20, just one day before Queen Elizabeth's 95th birthday, according to the Daily Mail. The report indicates that Harry flew commercial, arriving at Los Angeles International Airport (LAX) around 1:30 p.m. local time, on an American Airlines flight. Harry was "seen leaving the private terminal," where many celebrities enter and leave the airport, shortly thereafter. A private car was spotted at Harry and Meghan Markle's home in Montecito, California, around 4 p.m. local time.
Harry first arrived in the UK on April 11, two days after the death of his grandfather, Prince Philip. Harry self-isolated for a few days at Frogmore Cottage, according to People, and was in attendance at Philip's funeral service, which was held on April 17. While there were rumors that Harry would stay in the UK for his grandmother's birthday, he decided to leave less than 24 hours beforehand. Keep reading to find the real reason Harry decided to head back the United States before the queen's special day.
Prince Harry and Meghan Markle are together again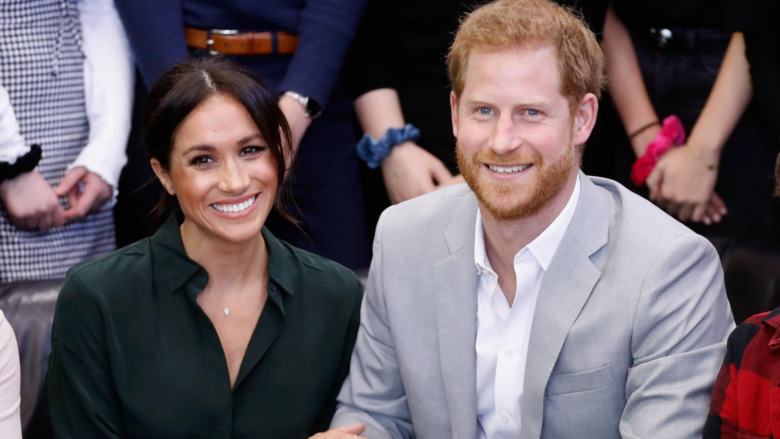 Chris Jackson/Getty Images
Sources told the Daily Mail that Prince Harry was "conflicted" about whether he should stay in the UK for Queen Elizabeth's birthday, or head back home to the United States to be with his pregnant wife, Meghan Markle. Ultimately, the Duke of Sussex felt that he needed to be home with the duchess and their toddler son, Archie. Meghan is due with the couple's second child in the summer of 2021, though she has not specified an exact due date. Harry is expected to quarantine for about 10 days, according to the Daily Mail's report.
Meanwhile, the queen is said to be having a very low-key birthday at home at Windsor Castle, according the royal family's official Instagram page. Queen Elizabeth remains in mourning following the death of Prince Philip. According to the Daily Mail, "there will be no traditional gun salutes or birthday photo due to the monarch remaining in mourning." It is possible that she will be visited by close family members, but she is not expected to make any sort of public appearance. This marks the first birthday that the queen has celebrated without her husband in 73 years.