Cheryl Burke Opens Up About Her Feud With Ian Ziering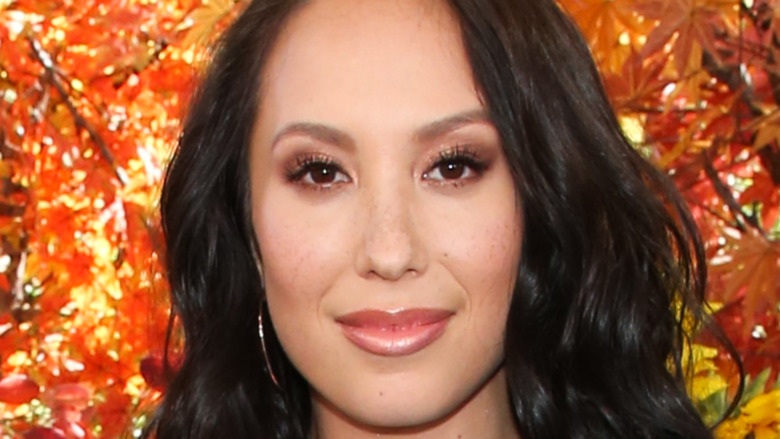 Paul Archuleta/Getty Images
Cheryl Burke is one of the most popular pros on Dancing With the Stars. The 36-year-old pro dancer won back-to-back mirrorball trophies on her first two seasons of the ABC celebrity ballroom competition, and she's been paired with everyone from Vegas veteran Wayne Newton to Olympic swimmer Ryan Lochte in the years since.
One of Burke's most memorable partners was actor Ian Ziering. In 2007, the Sharknado star was Burke's first partner following her consecutive DWTS wins with Drew Lachey and Emmitt Smith, but he had a hard time living up to his predecessors — at least in Burke's eyes.
In 2016, Burke shocked fans with her comments about Ziering, whom she described as her worst DWTS partner ever. The dancer made her comments on Theo Von's Allegedly podcast (via TMZ), where she slammed the pronunciation of his name, then said she despised working with him. "Spending time with [Ian] for eight to 10 hours, seven days a week for three months ... made me want to slit my wrists," Burke said at the time.
She also admitted she begged producers to eliminate her and Ziering from the competition, but to her dismay, they lasted until the semi-finals.
Cheryl Burke quickly followed up her comments with an apology — but not to Ian Ziering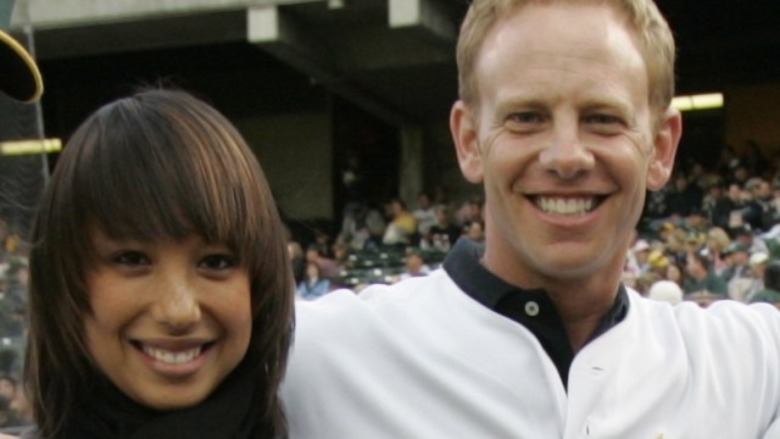 Michael Zagaris/Getty Images
About a week after her podcast rant, Cheryl Burke took to social media to apologize for her disrespectful comment about slitting her wrists. In a Twitter post, she told her followers that in the "heat" of an interview conversation, she "used a phrase that seemingly makes light of suicide." Burke told her fans she "deeply" regretted her comments, according to Entertainment Tonight. The pro dancer added that she knew many people who struggled with depression and suicidal thoughts and she never meant to make light of it.
"To have said something that seemingly makes a mockery of what they've gone through and what they live with is something that I apologize for," she wrote. "I never meant to hurt anyone or to trivialize the topic. I was out of line and for that I apologize."
But Burke's statement about her poor choice of words didn't include an apology for what she actually said about Ian Ziering being her least favorite partner ever.
Cheryl Burke finally issued an apology to Ian Ziering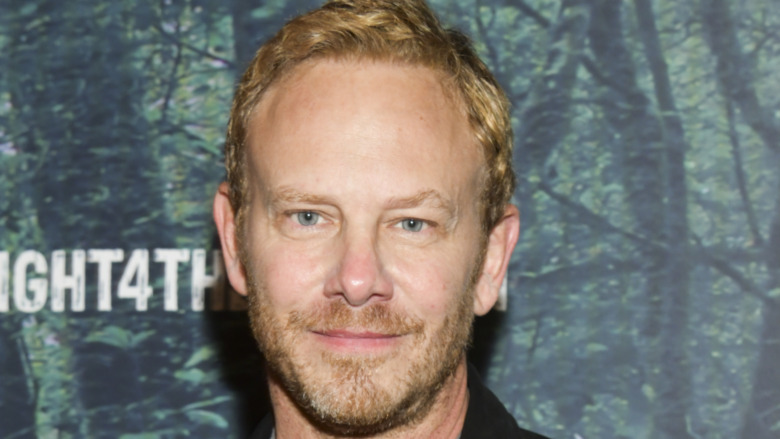 Rodin Eckenroth/Getty Images
Five years after initiating the feud, Cheryl Burke came full circle. On an episode of her Pretty Messed Up podcast –- which she hosts, incidentally, with her most favorite DWTS partner ever, Backstreet Boy AJ McLean -– Burke admitted she deeply regretted her nasty words about Ian Ziering and hoped to make "amends" with him.
"I was completely out of line a few years ago, and I did a podcast where they were asking me who my favorite partner was and who did I hate the most," she said. Burke added that she was "truly" sorry for being so "inconsiderate" and using the former Beverly Hills, 90210 star as a "punching bag" in an attempt to get a reaction on the podcast. "I took it to that next level of nastiness. I was so nasty," the dancer admitted. "And I'm here to publicly apologize to Ian and his family ... I know it hurt him and I know it hurt his family. It was a big deal."
Burke added that she lost respect for herself after she made the comments about the actor and that the incident still haunts her today. Ziering has not publicly commented on Burke's diss or her recent apology, but back when he was dancing with her, he described her as "patient" and said he was "lucky" to be partnered with her, per IB TImes.