Inside Meghan Markle's Easier Second Pregnancy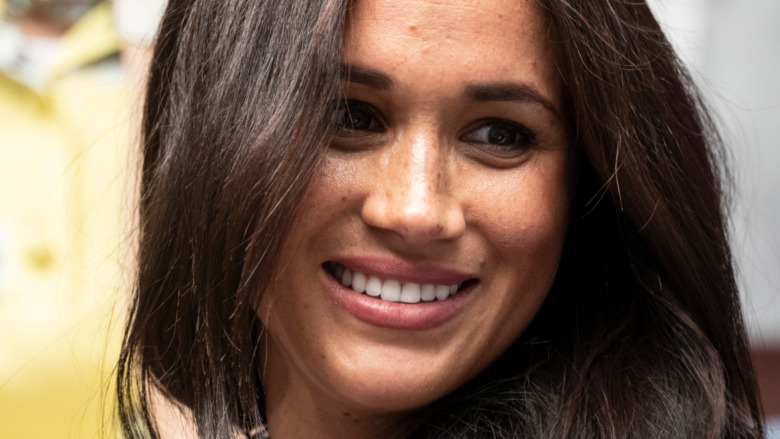 Shutterstock
Meghan Markle is pregnant with her second child. According to CBS News, the Duchess of Sussex revealed that she and Prince Harry are expecting a baby girl sometime in the summer of 2021, during her interview with Oprah Winfrey. As it goes for many women, Meghan is experiencing different pregnancy symptoms this time around. According to Us Weekly, Meghan's second pregnancy has been easier than her first. The report indicates that Meghan has been focused on "maintaining her mental and physical health" over the past few months. She has been able to rest and relax more this time around, perhaps because she's living a more secluded life in California, as opposed to trying to keep up with the royal duties she had while pregnant with Archie and living in the UK. Of course, she can only rest so much with a busy toddler running around the house!
According to the Daily Mail, Harry returned home to Meghan and Archie on April 20 after he spent the past week in the UK with his family following the death of his grandfather, Prince Philip. The Duke of Sussex will be around to help Meghan out as much as he can ahead of the arrival of their baby girl. With only a couple of more months to go, things are constantly changing — but in a good way. Keep reading to find out what Meghan has been craving lately, and what she has been doing to stay fit.
Meghan Markle is a yoga fan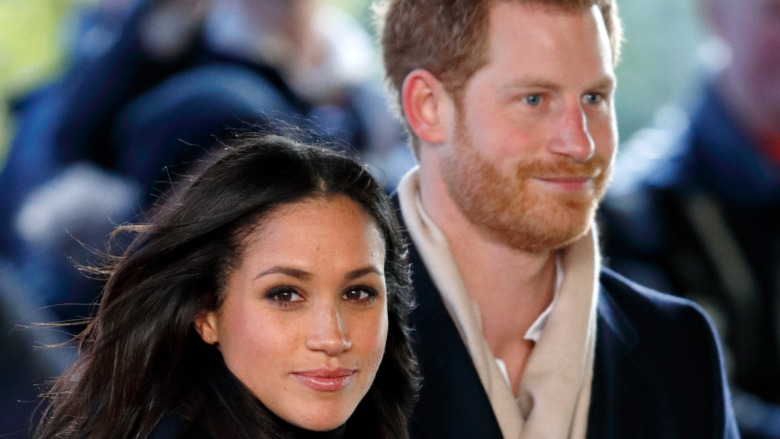 Max Mumby/indigo/Getty Images
Meghan Markle's pregnancy may be easy breezy this time around, but that doesn't mean that she doesn't have cravings. And her baby girl? Wants pasta! "Meghan had been craving pasta but she's been eating super clean (and trying her best to avoid gluten)," a source told Us Weekly, adding "Meghan is a big fruit eater and eats all organic only." The former actress is also dedicated to exercise, and has really kept up with yoga throughout her pregnancy. "It's what keeps her healthy both physically and mentally during the pregnancy," a source told the outlet, adding that Meghan has even done yoga twice a day on some days!
Meghan's second pregnancy has also been easier in terms of morning sickness. A source told Us Weekly that Meghan has been "feeling much better this time around." It sounds like Meghan is enjoying pregnancy a bit more this time around, which could possibly change her mind about having more kids in the future. According to Entertainment Tonight, Prince Harry told Oprah Winfrey that he and Meghan were not planning on having any more children after their baby girl is born. "Two is it," Meghan said.