Why A Royal Expert Thinks Meghan Markle Has Changed The Royal Family Forever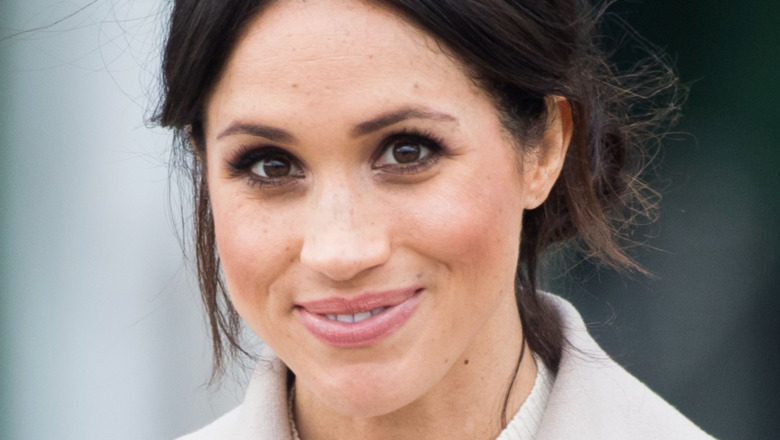 Shutterstock
From the moment Meghan Markle crossed paths with Prince Harry, she challenged the royal status quo. As a biracial female divorcee, she represented a new era for Great Britain's ruling family. During her time as a working royal, Meghan frequently broke from tradition in her style choices, whether by wearing dark nail polish, going barefoot, or opting for a pantsuit over a dress (via Glamour). Then, on Jan. 8, 2020, Meghan and Harry dropped the biggest bombshell of all by announcing they would be stepping down as senior members of the royal family and "starting to carve out a progressive new role within this institution," as they wrote on Instagram. For the couple, this meant a move to California, lucrative deals with Netflix, and a chance to live life on their own terms. 
In March 2021, Meghan and Harry sat down for a tell-all interview with Oprah Winfrey to share their side of the story. During the segment, the Duchess of Sussex alleged that she was treated poorly by the British tabloids because of her race, and revealed conversations in the palace around the potential skin tone of her son, Archie, ahead of his birth. As of April 2021, a Parliamentarian is claiming that Meghan's allegations in this interview may have the power to forever change the British monarchy "as we know it" per Page Six. Why is this the case? And how will this change the ruling family?
Will Prince Charles ever take the throne?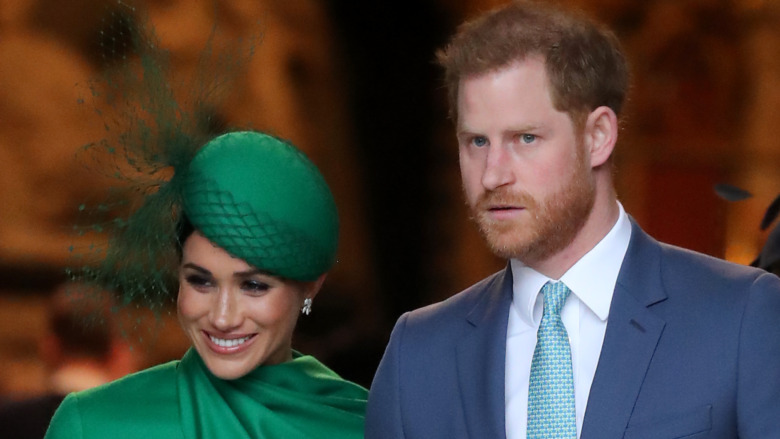 Chris Jackson/Getty Images
In a May 2021 cover issue for Vanity Fair, former Shadow Home Secretary Diane Abbott said that Meghan Markle's account of her life in the royal family will be a catalyst for change. "I think the monarchy as we know it will last as long as the queen is alive," Abbott shared with Vanity Fair. "[After her death,] I think there will be a big public debate...and I think what the royal family and their advisors did with Meghan will be a part of the argument for change." Abbott went on to say that this could incentivize the British royals to reexamine "the current arrangement and maybe move to a more Scandinavian monarchy, where you don't have all the pomp and ceremony."
In the same cover story, British writer Anna Pasternak spoke of how Meghan's allegations could even dictate who becomes the next King. "I'm not 100 percent sure that we will see Charles ascend to the throne," Pasternak said. "The Sussexes have sparked something so fundamentally incendiary in this country that it is changing the face of Britain, and I think the monarchy as an archaic institution may well topple." She added, "It may be that there is such a groundswell of public opinion against [Charles] that it's deemed by the firm preferable for William to ascend then because he's younger, more relatable." 
Whatever happens next, no doubt many are hopeful Prince Harry will be able to mend ties with his family.