The Real Reason Angelina Jolie Had To Stop Directing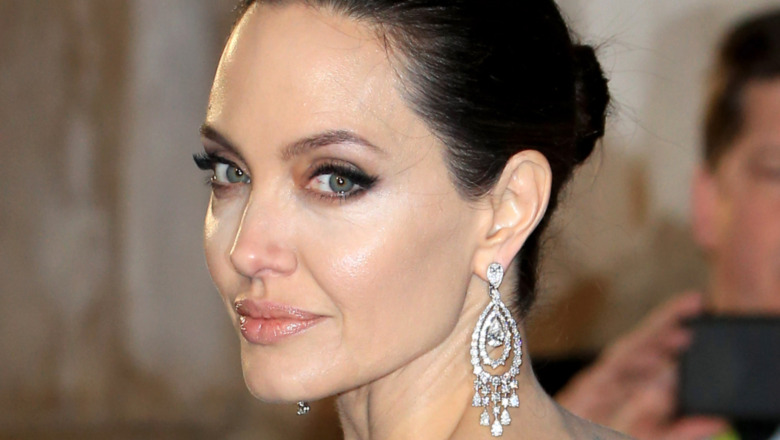 Shutterstock
No one commands the big screen quite like Angelina Jolie. Known for her sexy action films such as "Lara Croft: Tomb Raider," "Mr. & Mrs. Smith," "Wanted," and "Salt," the actor is returning to her stunt work for her latest project, "Those Who Wish Me Dead" airing on HBO Max on May 14. But while Jolie may be returning to her roots, it's a big change from the directing work she's done in recent years for projects like "Unbroken" and "First They Killed My Father," and it looks like her family life might have something to do with her change of course.
The actor split from Brad Pitt in September 2016 after two years of marriage and over a decade together. Their divorce has yet to be finalized as they are still working out the kinks in their custody agreement, although they were declared legally single in 2019, according to Us Weekly. But the latest development in their divorce proceedings came on March 12, when Jolie filed court documents claiming she and their children are ready to offer "proof and authority in support" of claims of alleged domestic violence. 
At the time, a source told the outlet that Pitt was "never" physical with any of his children, adding that the process has "taken a toll on him." However, it looks like their marital woes have taken a toll on Jolie's career as well. Keep scrolling to see why Jolie had to step back from directing.
Jolie's 'family situation' impacted her career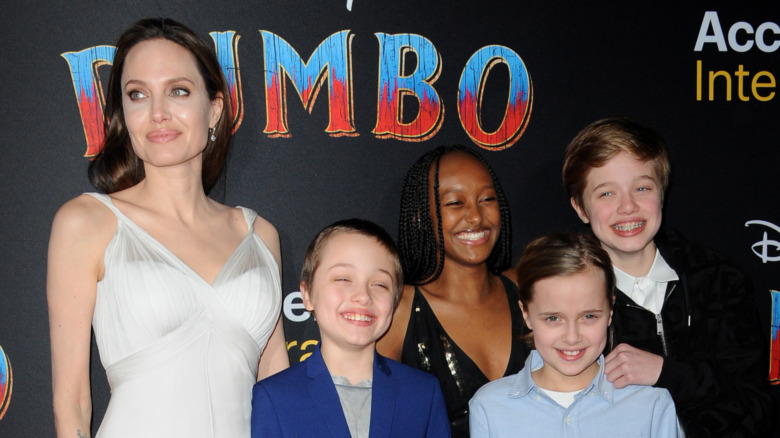 Shutterstock
In the wake of Angelina Jolie's ongoing legal woes with Brad Pitt, the actor opened up about how the ordeal has affected her career. "I love directing, but I had a change in my family situation that's not made it possible for me to direct for a few years," the mother of six told Entertainment Weekly on April 20 while promoting her upcoming movie. She explained, "I needed to just do shorter jobs and be home more, so I kind of went back to doing a few acting jobs. That's really the truth of it."
Although she had to step back from directing, her experience behind the camera has definitely helped her performance on-screen. "In very technical terms, I'm more aware of what the director needs, and what other challenges they're facing, and how many different pieces are moving," she shared. "Maybe when you're younger and you're having a huge day where you have to be cold and wet and emotional and crying, you're thinking about those things," she added, explaining how her perspective as an actor and a director has helped her grow. "Now you've directed and you're older, and you realize that while you are going to be freezing and crying, there's also pyrotechnics going on, or multiple other situations. It pulls you out of yourself." 
Despite having to alter her path due to her home life, it sounds like the transition has made her a more well-rounded performer.