Inside Amber Portwood's Dramatic Exit During The Teen Mom Reunion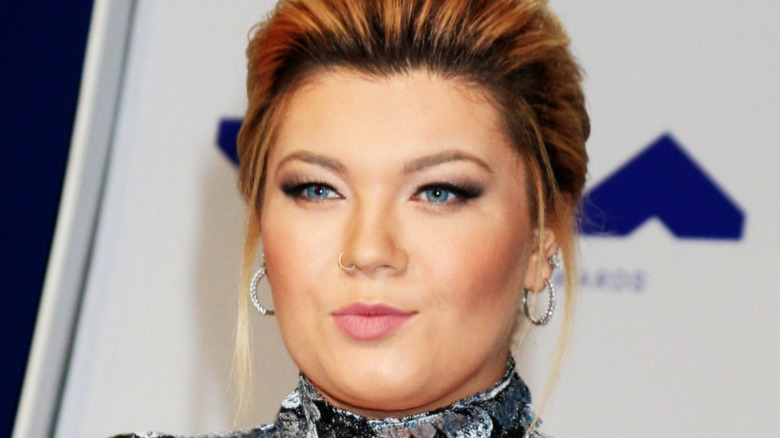 Shutterstock
The Teen Mom OG reunion was a doozy, per usual, especially for Amber Portwood. On the April 20 special, the mom stormed off set following a video montage highlighting her tumultuous relationship with her 12-year-old daughter, Leah, who lives with her ex-husband Gary Shirley and his wife Kristina.
"Listen, I'm gonna stop this right now because we're going end this. I'm gonna end this on a positive note," Amber said after viewing the tough footage. "Thank you, Gary, so much for that. I really enjoyed seeing that. That was amazing to actually hear you sticking up for me, but your wife is absolutely horrible at it," Amber said referring to the clips of Gary coming to her defense while his wife seemed to do the converse.
"Gary, I appreciate you. You know it. We've known each other for how many years? 15 years now and I'm gonna tell you right now, you are a great person. You've always been there for me when I've asked you to be there for me," she continued. "You said I could trust you and I did trust you. But I can't trust your wife and she has sat there and got in the way of me and my daughter over and over and over again as you have tried to push me towards my daughter. So I'm going to head out and leave." Keep scrolling for more details about what went down with Amber and Gary at the Teen Mom OG reunion.
Amber storm-off follows her feud with Gary's wife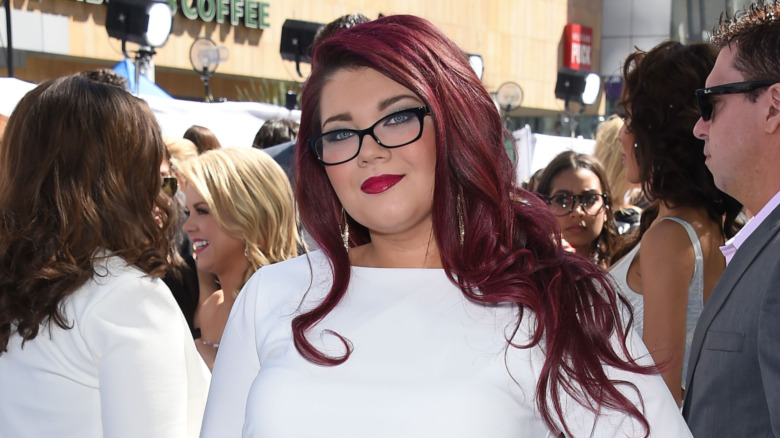 Shutterstock
Amber Portwood's blow-up over Gary Shirley's wife Kristina was a long time coming for the Teen Mom. Although Gary tried to reassure Amber that Kristina has no intention of driving a wedge between Amber and her daughter Leah, explaining she acts as a "bonus mom" to their little girl, it wasn't enough to simmer her temper. "I really hope that in the future we can have a good relationship," she told her ex before walking off set, "But me and Kristina, it's not gonna be like that."
In the weeks leading up to their dramatic reunion, Amber took to Instagram Live to vent about Gary and Kristina's alleged interference in her relationship with Leah and said they aren't the parents they portray themselves to be. "I try to invest time with Leah all the time, all the time. It's all I ever do," Amber said, per The Hollywood Gossip. "[Kristina] doesn't take care of my daughter. No, Gary does not clothe her, feeds her. Gary wouldn't have a job if it wasn't for me in the very beginning."
However, Gary was filmed trying to mend Amber and Leah's bond during an episode of the show, telling their daughter, "I don't want you writing your mom off and saying I can't have a relationship with her because, at some point, you should have a relationship with her." Only time will tell if the mother-daughter duo will be able to come together.