Julianna Margulies Admits Her Crush On George Clooney Was Mutual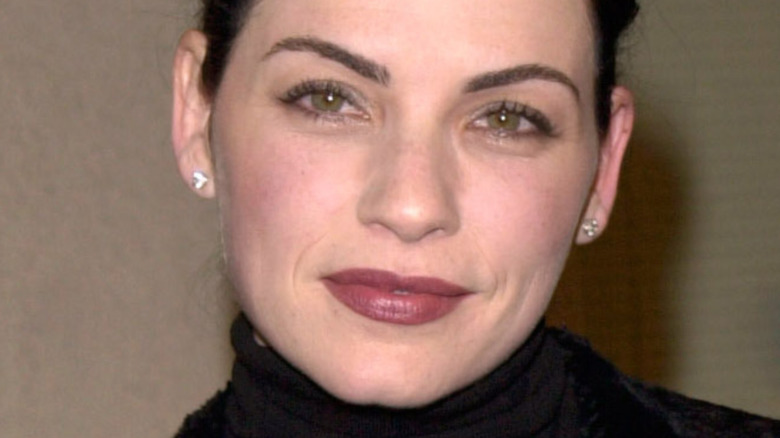 Shutterstock
Before "Grey's Anatomy," there was "ER" — a different medical drama, but still filled with heart-tugging storylines and handsome doctors in scrubs. And one of those doctors was George Clooney, who went on to become one of the biggest heartthrobs in Hollywood.
Julianna Margulies starred alongside Clooney as nurse Carol Hathaway for six seasons and has nothing but good things to say about her former co-star. "We loved working together," she told ET Online. "We were good together. We could finish each other's sentences. It was easy." 
"His body of work speaks for itself. He knows so much about the business and yet has never ever, ever gotten jaded by it," she added. "He is truly noble."
Margulies also told ET Online that she can't believe a new generation has discovered "ER." "Hulu has been streaming 'ER' and I've been off that show for 18 years and all of a sudden this younger generation is saying, 'Wait. Aren't you Carol Hathaway?'" she said. "And it's just throwing me back. It's amazing how that show just keeps living and I'm so grateful," she said.
As Margulies is reminiscing on her time on the hit series, she's also opening up about her feelings for Clooney during "ER." Keep reading for more details.
Sparks flew on the ER set between Julianna Margulies and George Clooney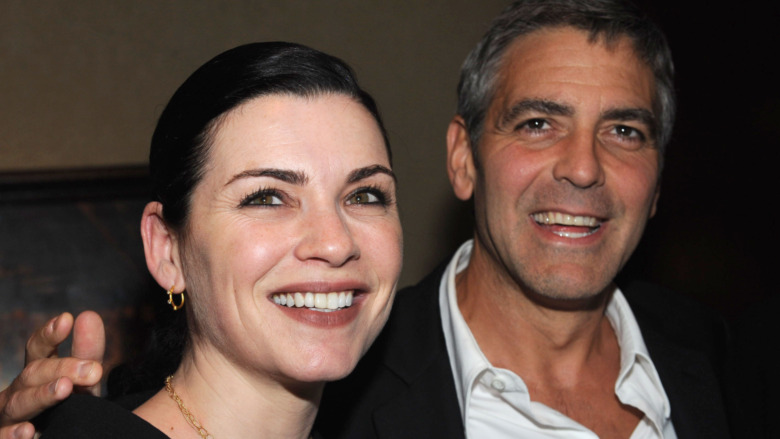 Brad Barket/Getty Images
Julianna Margulies revealed to People that she was only supposed to be a guest star on "ER" and recalled meeting George Clooney in the makeup trailer. "He could not have been kinder or sweeter," she recalled of the day. Their chemistry was undeniable and turned them into one of TV's hottest couples in the '90s.
"That can't happen if you don't have a crush on each other. And with George and me, it was so organic," Margulies said. "I was just supposed to be a guest star, number 39 on the call sheet. But he treated everyone the same." She went on to say that Clooney was her "mentor" on the medical drama and she took note of how he acted on set. "When you create an environment that people feel safe in, then you do your best work. And George taught me that," she said. "I felt so safe with him. I mean, I never thought, 'Well, why would I be in the bathtub and he's coming in?' I was like, 'Okay, I'll be in the bathtub. Yeah, great.'"
"ER" fans will not have to wait much longer for a reunion, since Clooney, Margulies, Gloria Reuben, Noah Wyle, Laura Innes, Anthony Edwards, and more cast members have a virtual reunion planned for in the People series "Stars in the House." Marguiles can't wait, saying she's "excited" to see everyone.