The Truth About Hilary Duff's New TV Show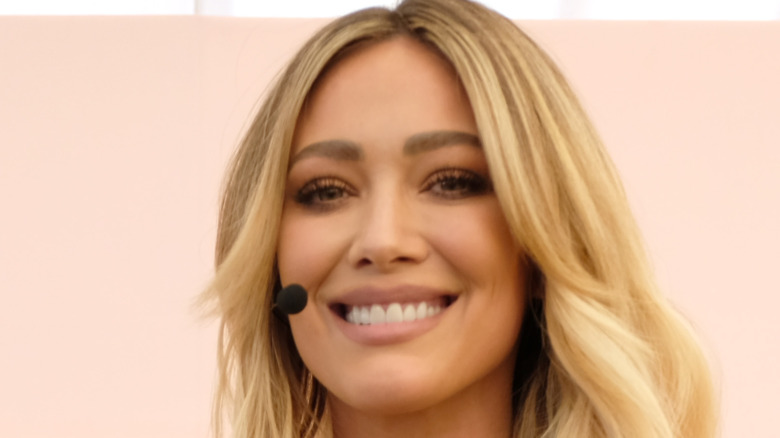 Sarah Morris/Getty Images
Are you a fan of Hilary Duff and "How I Met Your Mother"? Then, boy, do we have good news for you. With the series finale of "Younger" looming, Duff has already booked her next gig. Look, we'll just say it: Too many of us are totally disappointed that the reboot of "Lizzie McGuire" crashed and burned. And the series finale of "How I Met Your Mother" left a lot to be desired. And so, this news, this delicious news, is exactly what fans of Duff/"HIMYM"/"Younger"/"Lizzie McG" need right now.
The concept for the "How I Met Your Mother" sequel has been floating around Hollywood since the end of the series. CBS tried to launch a sequel to the long-running sitcom with "How I Met Your Mother" creators Craig Thomas and Carter Bays and executive producer Emily Spivey back in 2014, per The Hollywood Reporter. That version would have starred Greta Gerwig.
The "HIMYM" spin-off comes from Isaac Aptaker and Elizabeth Berger. In 2017, there was interest in this new version of the show, according to Deadline — but since Aptaker and Berger were showrunners on "This Is Us," and they were therefore not available to get this show off the ground.
So, what's the show, and what role is Hilary Duff playing in it?
Hilary Duff's role in How I Met Your Father rings a bell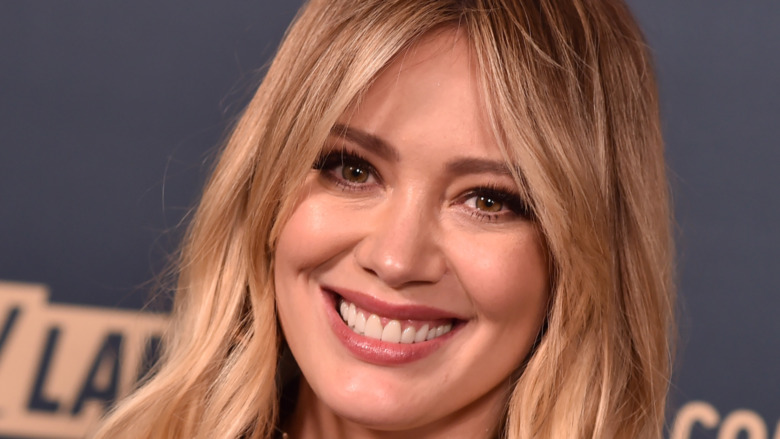 Shutterstock
As you may have guessed, Hilary Duff will be playing the lead in the Hulu series "How I Met Your Father." Duff stars as Sophie, who is basically the female version of Ted Mosby. In the series, she's telling her son the story of how she met his father. Hulu has given the series a 10-episode order with Isaac Aptaker and Elizabeth Berger as writers, executive producers, and creators as well as "HIMYM" creators Carter Bays and Craig Thomas serving as executive producers, Deadline reports. Duff will also produce the show.
Regarding her new role, Duff told Variety, "I've been incredibly lucky in my career to play some wonderful characters and I'm looking forward to taking on the role of Sophie," Duff said, "As a huge fan of 'How I Met Your Mother,' I'm honored and even a little nervous that Carter and Craig would trust me with the sequel of their baby."
Duff went on to praise Aptaker and Berger, saying, "Isaac and Elizabeth are brilliant, and I can't wait to work alongside them and all of their genius."
"How I Met Your Father" is set in the near future and flashes back to 2021. Sophie and her friends are at the age where they're figuring out who they are, what they want, and how to meet the love of their lives in the age of dating apps, The Hollywood Reporter revealed.