What This HIMYM Star Really Thought About The Show's Controversial Ending - Exclusive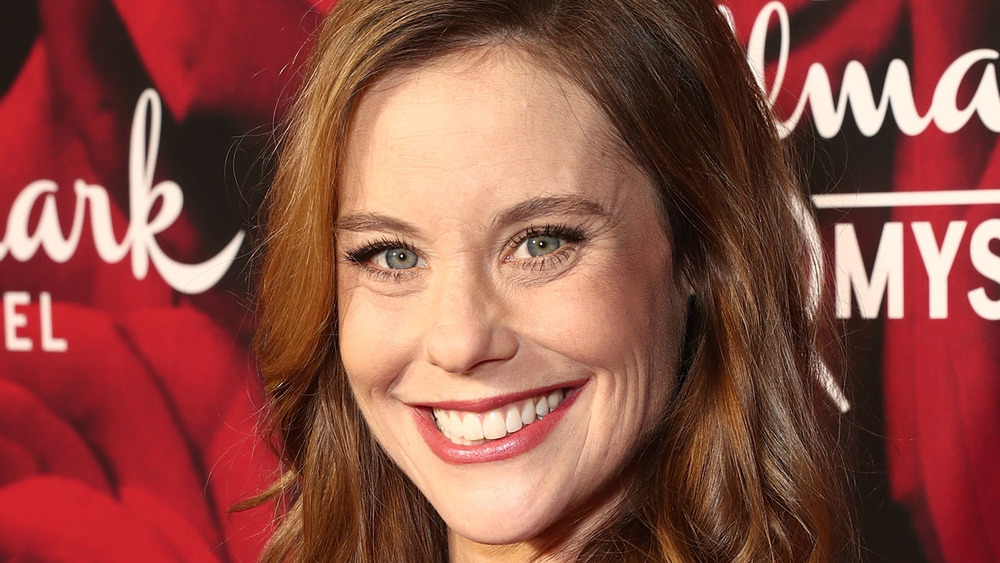 Todd Williamson/Getty Images
It's been more than half a decade since How I Met Your Mother's ninth and final season aired in 2014, but Circle of Deception director Ashley Williams says she still hears from fans who wish Ted Mosby ended up with her character Victoria. "I think Victoria is a tragic figure," Williams explained to Nicki Swift. And fans seem to agree.
Fans of the CBS sitcom will remember that Ted (Josh Radnor) meets Williams' character at a wedding in Season 1. He instantly falls for Victoria, a baker who made the wedding cake. However, their adorable meet-cute meets a dead end when she gets a cooking fellowship in Germany, and they can't make long distance work. While Ted and Victoria gave it one last try in Season 7 and 8, he eventually marries and has children with Tracy McConnell (Cristin Milioti), who fans learn in the series finale has passed away. The kicker? The final scene finds a much older Ted professing his love to Robin Scherbatsky (Cobie Smulders) who's been there all along. 
It was controversial to say the least. "I hear probably every day, 'Oh, I wish Ted had chosen Victoria,'" Williams told us. "I would rather that be the case than 'I wish Ted hadn't chosen Victoria.' I would take this any day." In an exclusive interview with Nicki Swift, Williams sheds some light on How I Met Your Mother's divisive ending.
There's a reason fans were rooting for Ted and Victoria
Ted Mosby and Victoria had a natural chemistry that was evident from their initial, anonymous rendezvous at the wedding where they met to Victoria's own wedding day when she left her German beau Klaus at the altar. Outlets like Paste have even ranked her as one of Ted's best girlfriends, and there's a reason her character was so especially fleshed out: she was co-creators Craig Thomas and Carter Bays' plan B.
"[They] had this plan that if the show got canceled early, they would just make Victoria the mother, which was just terrible news for me as an actor who was always unemployed and always like, 'Can I go back to How I Met Your Mother,'" Ashley Williams laughed. While the sitcom became a massive hit and Thomas and Bays were able to write the full story as planned, it still felt like "a little carrot being dangled all the time," Williams added.
The fact that the couple called it quits over Ted's friendship with Robin and he later ended up with her adds some insult to injury for Williams' character. "I think Victoria is so romantic, and the idea that she's off in Germany with Klaus, it's just so sad," Williams said. "I think Ted really missed out."
Ashley Williams has remained close with the 'HIMYM' cast and crew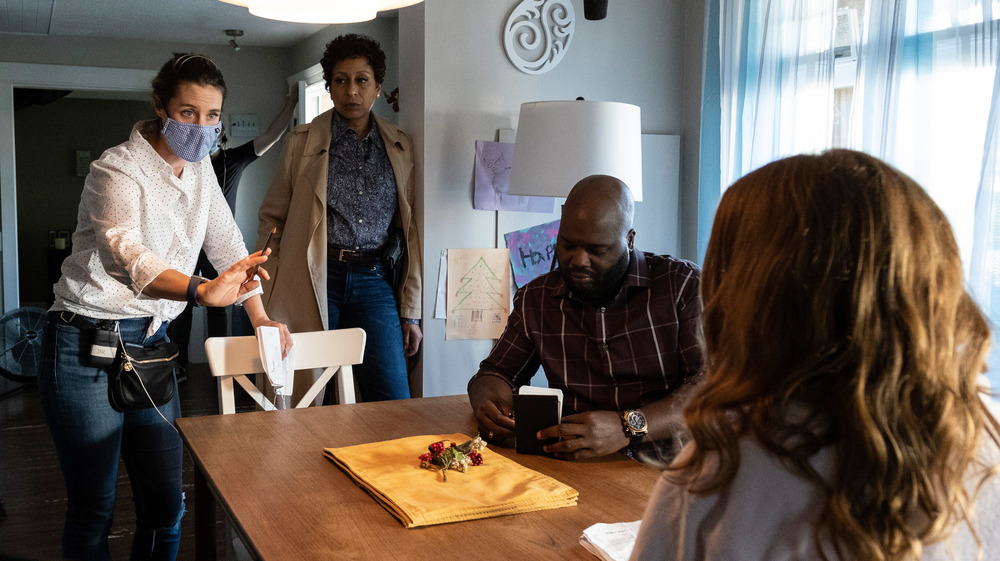 Courtesy of Lifetime
Although these days, How I Met Your Mother is behind them, Ashley Williams (above far left) says she remains "sort of periodically in touch" with the cast and crew. While her kids — she has two sons with husband Neal Dodson — might not be old enough to watch their mom tackle the horrors of New York dating on the small screen just yet, they're already fans of her former co-star Josh Radnor's work. "My children love [his] music," she explained. "So whenever they're jumping around and singing it, we send Josh a video."
Her relationship with director Pamela Fryman — who helmed nearly every episode of HIMYM — has also been integral to Williams getting her start behind the camera. While Circle of Deception, a sizzling hot adaptation of Ann Rule's true crime novel Practice to Deceive starring Diane Neal, marks Williams' first time directing a feature-length film, it certainly won't be her last. 
After panning her Zoom camera to show off A Beautiful Mind-style array of sticky notes and creative planning in her workspace, Williams revealed she and Fryman are currently developing a project together as well. "As a director, she's ... one of my heroes," Williams said, adding that Fryman's mentorship has been a "gift" as she's made this transition.
Circle of Deception premieres March 6, 2021, at 8pm ET/PT on Lifetime.