Ice-T Gave Circle Of Deception Star Diane Neal The Best Career Advice - Exclusive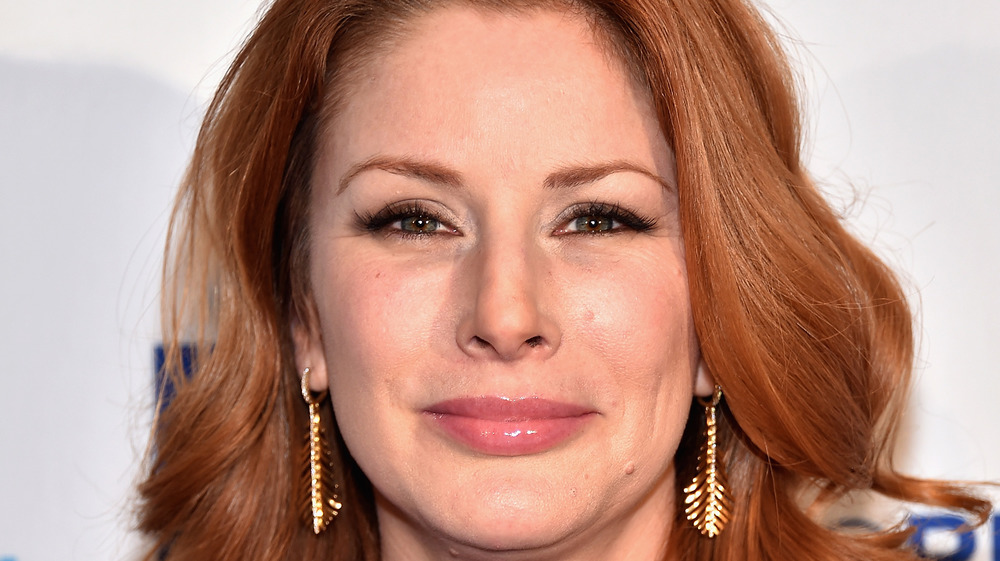 Michael Loccisano/Getty Images
In Lifetime's new true crime film Circle of Deception, actor Diane Neal is the one being chased by the police as notorious former beauty queen (and real-life murder suspect) Peggy Sue Thomas. However, most fans know the Virginia-born actress for characters firmly planted on the other side of the law. Though she now has a stacked résumé of TV, film, and directing credits, the vivacious redhead told Nicki Swift that it "blows [her] mind" that it's been two decades since she got her start on Law & Order: SVU at around 24 years old.
Considering the fact that she debuted as Assistant District Attorney Casey Novak on the show's fifth season in 2003, Neal finds it "fascinating" that she's still recognized for the role today. "Even at this bigger size, even with my COVID mask on, people will be like, 'Novak,'" she laughed. "I'm like 'How?' A lot of times, I think it's my voice, but I'm not really sure what it is."
Funny enough, Neal's new film — based on the book Practice to Deceive by Ann Rule — reunites her with SVU's Tamara Tunie, who portrayed medical examiner Melinda Warner. "She has this voice, and she's this Broadway diva, and she can dance," Neal said of Tunie, who plays Circle of Deception's hard hitting Detective Williams. "She's just like the coolest chick ever," she said, adding, "getting to be with her in this Lifetime movie was like heaven on earth." Tunie isn't the only cast member Neal keeps up with, though. 
'Law & Order: SVU' was like Diane Neal's 'college years'
In many ways, Diane Neal grew up alongside the cast of Law & Order: SVU mainstays including Christopher Meloni (Elliot Stabler), Mariska Hargitay (Olivia Benson), and true crime king Ice-T, who portrays Sergeant Fin Tutuola. "To me, it was like my college years, almost," she recalled. "You know when you're young and it's your first gig, and it's so wild." Neal still keeps in contact with Hargitay, Stephanie March — whose character she replaced — and even rapper-turned-actor Ice-T, whom fans might be surprised to know is as real as he seems.
"There's no fronting or pretending," Neal explained of her former co-star. "Ice is exactly who you think he is." He also proved to be a solid sounding board for career advice when Neal, a relative newcomer to Hollywood, found her star power taking off thanks to her spot on SVU. "I grew up in Littleton, Colo.," she said. "Everything I knew about the business I learned from watching Entertainment Tonight. ... And then all of the sudden, [I'm] on one of the most popular shows on Earth." Not only was Ice-T willing to spit some knowledge about money and the biz, but he was pretty good at it too. "He would give me the best advice ever, usually punctuated with something totally insane," Neal laughed. "But overall, the advice was perfect."
Diane Neal says true crime is a lot different in film than it is on television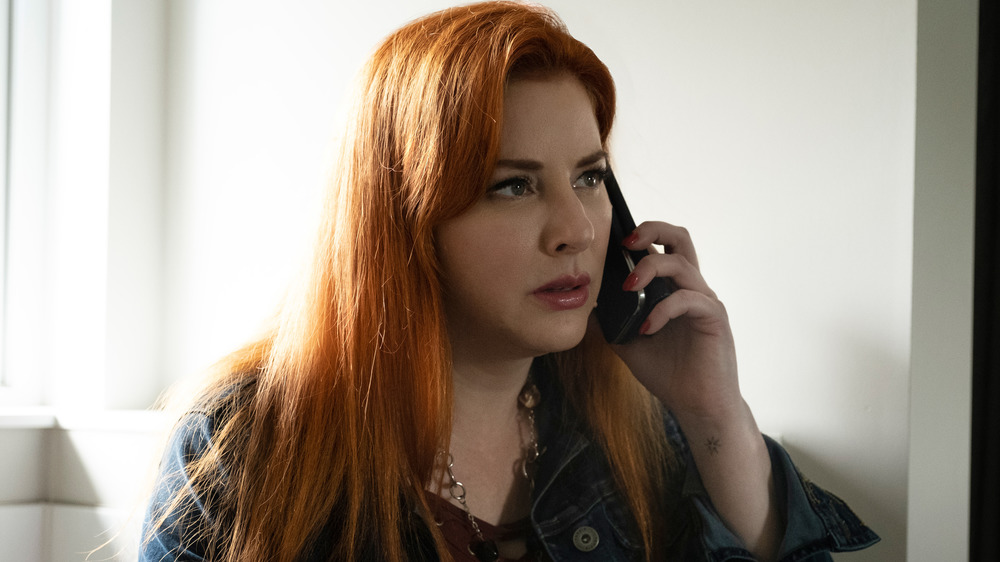 Courtesy of Lifetime
Circle of Deception is hardly Diane Neal's first foray into ripped-from-the-headlines storytelling. In addition to her role as Casey Novak on, you know, the "longest running live-action series" in TV history, per Forbes, she's also known for time as lawyer Allison Holt on Suits and CGIS Agent Abigail Borin on NCIS, whom she dubbed "the lady Mark Harmon."
Still, solving a crime is a lot messier and lengthier of a process than a half-hour program allows for, and her latest film demonstrates that. "When you're on a crime show forever, you're like, 'Oh yeah, this is going to be solved in like 44 minutes,'" Neal laughed. "And then in real life, you're like, "Oh no, stuff takes a really long time." Considering Circle of Deception is based on a real-life crime that took nearly ten years to crack, the film certainly demonstrates the peaks and valleys of a lengthy investigation.
Although now that she's seen true crime from both mediums, Neal has a pretty good idea of what it takes to close an unsolved case. "It usually comes down to people slipping up," she quipped.
Circle of Deception premieres Saturday, March 6th at 8/7c on Lifetime.