Melissa Gorga Reveals New Truths About Teresa Giudice's Marriage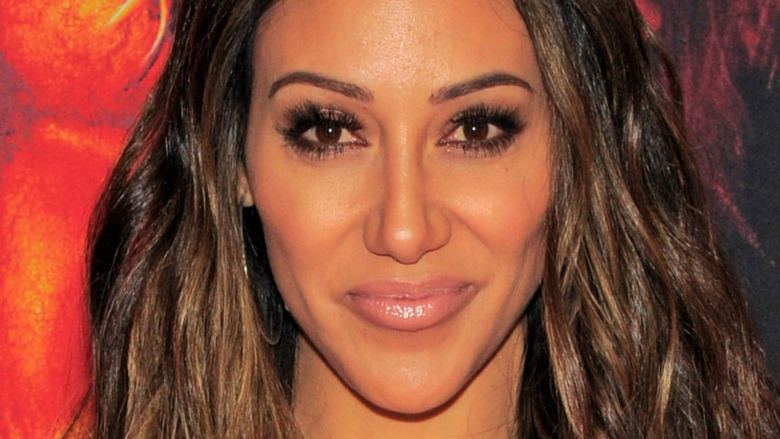 Shutterstock
On the April 21 episode of the "Real Housewives of New Jersey," Melissa Gorga revealed something interesting about her sister-in-law Teresa Giudice's marriage to Joe Giudice. Teresa and Joe were married for two decades and share four beautiful daughters together. However, legal issues that led to jail time for both of them ended up driving a wedge between them. When Joe was deported to Italy in 2019, according to Page Six, he and Teresa decided to split. Finalizing their divorce in September 2020, a source told People that Teresa and Joe "are in an amazing place and are very supportive of one another. They still have love for each other. At the time, neither Teresa nor Joe were believed to be dating anyone. However, Us Weekly reported that Teresa had a new man in her life — Luis Ruelas — two months later.
Since that time, Teresa and Joe have been dedicated to co-parenting their kids, and trying to make things work amid a global pandemic with Joe living in another country. In February 2021, Teresa revealed that Joe had moved to the Bahamas. "He's living in the Bahamas right now," she said during an interview with ExtraTV. In March 2021, Teresa joined her four daughters on a trip to visit Joe in the Caribbean, and she brought her new man along, according to Page Six. And while things seem to go swimmingly for all parties, Melissa revealed something that many fans didn't know. Read on to find out more.
Melissa Gorga said that Teresa Giudice hasn't been happy for '10 years'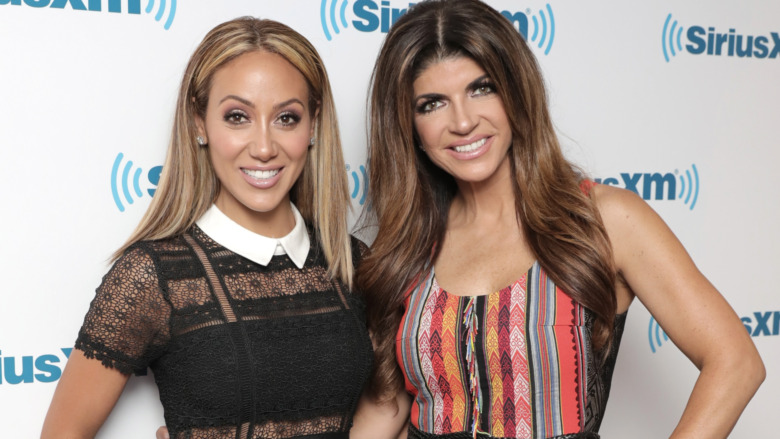 Neilson Barnard/Getty Images
Melissa Gorga was chatting about Teresa Giudice's new relationship with her pal Jackie Goldschneider during the April 21 episode of "The Real Housewives of New Jersey," according to Page Six. During their conversation, Melissa mentioned that she really wanted to see her sister-in-law happy after everything she had gone through with her ex-husband Joe Giudice. And while most fans of the show know how things ended between Teresa and Joe, they probably didn't know how long the two were having problems. Melissa revealed that it was a lot longer than just the past couple of years, telling Jackie that Teresa "hasn't been happy in 10 years."
"I really want her to be happy because I truly believe she hasn't been happy in 10 years, minimum," Melissa told Jackie. "I want to see who she is when she has a little bit of that happiness. I am so excited for her to be happy," she added. Teresa and Luis do seem very happy together, as evidenced by the things they post on Instagram, but only time will tell if this is the true love that Teresa is looking for.