Ellen DeGeneres Finds Herself In Hot Water Again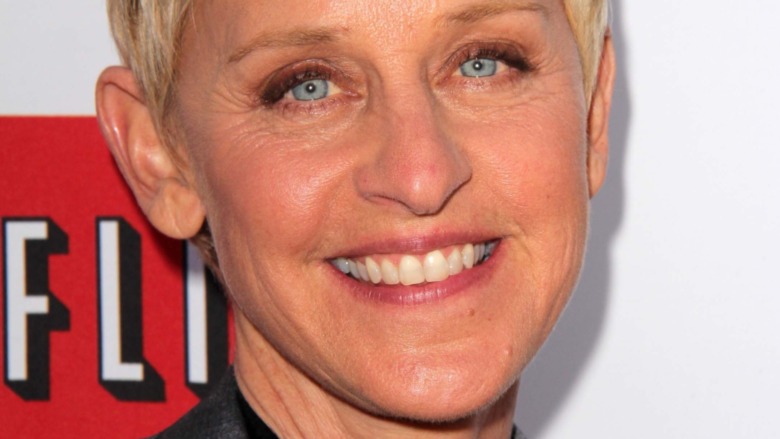 Shutterstock
Ellen DeGeneres and Portia de Rossi have been married since August 2008, and their love only grew stronger since DeGeneres was accused of creating a toxic work environment on her talk show in 2020. She credits de Rossi for her unwavering support, telling People in February 2021, "It broke my heart; I couldn't have gone through everything I went through without her," DeGeneres said. "It was a horrible time in my life, and she was a rock. She kept me going and tried to help me put things in perspective."
In addition to her talk show, DeGeneres is busy hosting NBC's Game of Games and the HBO Max competition show Ellen's Next Great Designer, while de Rossi owns General Public, an art curation and publishing company. Despite their busy lives, the couple always finds time for each other. De Rossi gushed about her wife, marveling at how much they have grown as a couple. "We really consider each other and put our relationship first," she told the outlet. "By doing that, you become a lot more solid. I can't imagine spending time with anyone but her."
Every relationship has its rough patches, though. Keep reading to find out why DeGeneres is facing backlash for driving de Rossi to the hospital.
Fans are ripping Ellen DeGeneres for seemingly driving under the influence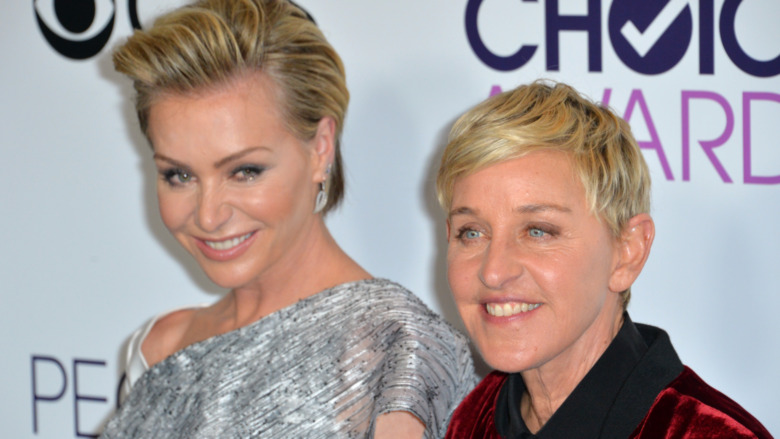 Shutterstock
Ellen DeGeneres revealed she drove her wife Portia de Rossi to the hospital in March 2021 after she drank "three weed" drinks with over-the-counter sleep aids, according to Page Six. The talk show host appeared on an episode of Jimmy Kimmel Live! on April 20, 2021 where she admitted her actions were "probably not safe." DeGeneres told Kimmel she found her wife in pain on the bathroom floor only after the talk show host had the weed drinks and the sleep aid.
The 63-year-old said, "Chelsea Handler told me about these weed drinks, they're called Cann, and they have CBD or [THC] — I don't know what the good thing is." She added, "I drank one, and I didn't feel anything, so I drank three, and then I took two melatonin sleep pills." Things went south when DeGeneres realized her wife was not in bed. Instead, she found de Rossi on all fours and admitted to Kimmel that she drove her wife to the emergency room by herself. De Rossi later had an appendectomy and has since recovered, per the outlet.
Critics took DeGeneres to task on social media (via the Daily Mail), with one person writing, "Driving high is the same as driving drunk. She could've killed someone." Another wrote, "That's what ambulances are for." We're just glad everyone's safe and healthy now.