Why Is Shanna Moakler Is Hurt By Travis Baker And Kourtney Kardashian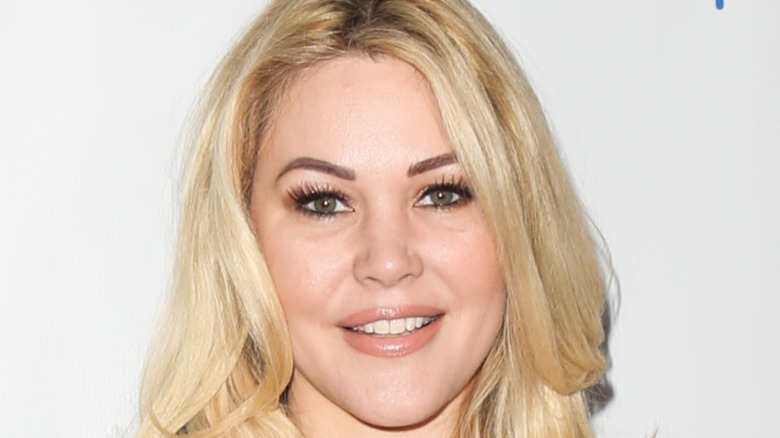 Paul Archuleta/Getty Images
The year 2021 introduced us to a bunch of new celebrity couples to obsess over, including Phoebe Dynevor of "Bridgerton" and Pete Davidson, Olivia Wilde and Harry Styles, and Aaron Rodgers and Shailene Woodley. The most surprising relationship of them all, though, is Kourtney Kardashian and Travis Barker's. The longtime friends, who sparked romance rumors for years, started dating in January, with sources telling E! News that the romance was "very low-key" but that they're a "really good match." The insider added, "Travis has always had an eye for Kourtney. The chemistry and flirtation has always been there."
Though it was reported the couple was taking the relationship slow and "not putting pressure" on it, they've gone from zero to 100 in recent months. In fact, the former Blink-182 drummer publicly professed his love for the "Keeping Up with the Kardashians" star on her 42nd birthday. "I F***ING LOVE YOU! YOU'RE A BLESSING TO THIS WORLD. HAPPY BIRTHDAY," he wrote via Instagram on April 19 alongside a series of NSFW photos.
This begs the question: How does Barker's ex-wife, Shanna Moakler, feel about his whirlwind romance? Keep scrolling to find out why she's "hurt" by Barker and Kardashian and how she really feels about the musician's very public displays of affection.
Shanna Moakler is reportedly upset over her ex's romantic gestures for Kourtney Kardashian
People reports Shanna Moakler, who was married to Travis Barker for four years from 2004 to 2008 and shares three children with him, is "hurt" by his PDA toward Kourtney Kardashian — particularly over his romantic gestures which he used to do for her. "Shanna's moved on from Travis, but it's been hurtful that everything he's doing for Kourtney he did before for her, like the plane flying overhead, the flowers," a source explained. "It's all exactly the same."
Though they've been divorced for over 10 years and she's in a happy relationship with Matthew Rondeau, the model and actor finds it difficult to watch her ex-husband going all out for his new girlfriend. "Shanna and Travis are cordial with each other and are friendly — they have a long history together," the insider continued. "Again she's moved on from Travis and has her own boyfriend and life, but this is just hurtful to her."
Moakler is also allegedly uncomfortable that her kids are spending so much time with the reality star. "Shanna of course wants her children to get along with their father's girlfriend," the source told People, but she's uneasy because she feels she "can't compete" with Kardashian and her "rich" lifestyle.