How Prince Harry Honored Prince Philip On Earth Day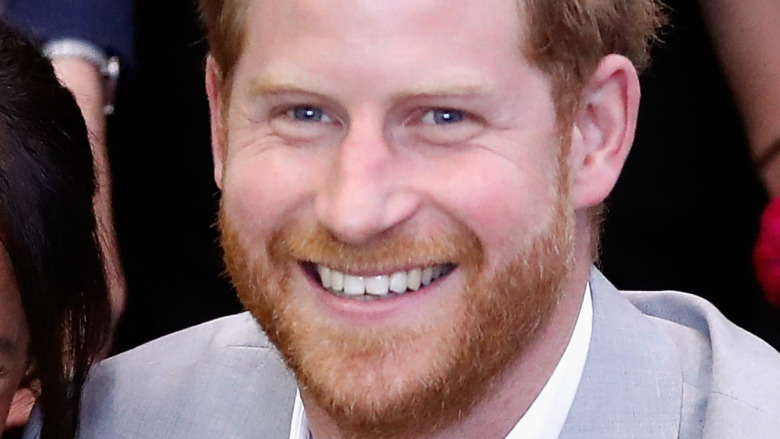 Chris Jackson/Getty Images
Prince Harry is reminding everyone that his grandfather, Prince Philip, is not far from his mind on Earth Day 2021. Harry is the president of African Parks, an organization that he has worked with since 2016. According to the African Parks website, the Duke of Sussex became the organization's president in December 2017, after spending more than a year dedicated to conservation projects in Namibia, Tanzania, Malawi, South Africa, and Botswana. "In his role as President of African Parks, Prince Harry helps to advance the NGO's mission in protecting Africa's national parks and advance wildlife conservation in Africa and around the world," the organization's website reads.
Harry's work within the organization seems to follow in the footsteps of what Philip was passionate about. According to Us Weekly, Philip "was the first president of the World Wildlife Fund – UK from 1961 to 1982." He served as the international president of the WWF from 1981 through 1996. It sounds like Harry's work with African Parks may have been inspired by the work his grandfather used to do, and an April 22 statement from Harry seems to prove that. Read on to find out what the duke said.
Prince Harry narrated a video called 'Hope Starts Here' for the African Parks organization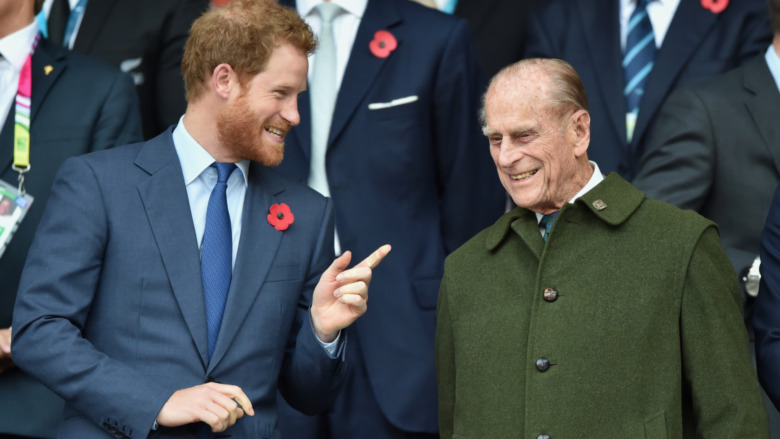 Max Mumby/indigo/Getty Images
Prince Harry acknowledged the work that his grandfather did when it came to conservation efforts. He released a statement on the African Parks website in honor of Earth Day 2021, and made mention of Prince Philip, who died on April 9. "As we now begin to move towards an era of global recovery and regeneration, it's critical that we continue to look at the strengthening and protecting of biodiversity, not just as a value we hold—but as a responsibility that is vital to our way of life. On this Earth Day, I reflect on generations of conservation champions, including my late grandfather, and feel proud and energized to continue doing my part in this legacy. This year especially, I join the incredible African Parks team and communities around the world in shared dedication to our environment and collective wellbeing," Harry's statement read. Of course, Harry indirectly honors Philip with the very work that he does with African Parks, given Philip's fondness for wildlife conservation.
As part of a new initiative introduced to the world on April 22, Harry narrated a video titled "Hope Starts Here." that details the "importance of adequately resourcing National Parks and Protected Areas so they can deliver essential services like clean air and water, food security, carbon sequestration, jobs, education, and healthcare," according to the African Parks website. You can watch the video on Instagram.