Here's How Much Anna Delvey Is Actually Worth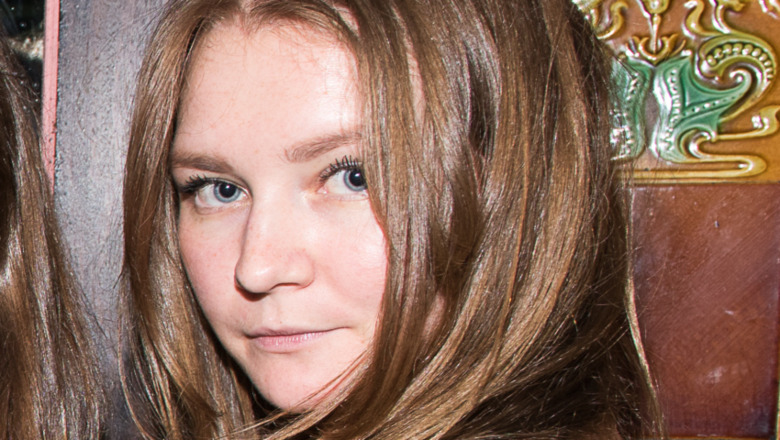 Dave Kotinsky/Getty Images
If you happened to spend any time as a multi-millionaire on the New York social scene in the 2010s, then chances are you probably got scammed by Anna Delvey (soon to be played by Julia Garner). On the off chance that that's not how you spent the better half of the decade, allow us to fill you in. Delvey (aka Anna Sorokin) is a prolific scammer who conned wealthy New Yorkers out of a lot of money.
Delvey was born in Russia and raised in a middle-class household in Germany. When Delvey arrived stateside as a pretty, chic, 20 something, she might as well have been a new person. Her name, for one, changed from Sorokin to Delvey, and she was no longer a middle-class girl from Germany. Rather she reinvented herself as an ultra-wealthy, high achieving socialite, worth $60 million.
The only problem? Delvey had no money. To compensate for her lack of income but maintain her lifestyle, Delvey began borrowing money from her high-powered friends for the "Delvey Foundation," a vaguely conceptualized arts and entertainment facility that shockingly never materialized.
After a lot of close calls, Delvey landed in jail on charges of stealing $300,000, attempting to steal another $22 million, as well as charges of larceny, theft, and attempted theft and larceny, per Insider.
It's clear that Delvey didn't come from money, but after making a name for herself as a generation's anti-hero and signing a lucrative deal with Netflix, what is she worth today?
Anna Delvey made some money back
As we outlined above, Anna Delvey came from humble beginnings. Upon graduating high school, she entered the prestigious Central Saint Martins, a fashion school in London, before spending some time interning in Paris. According to Insider, Delvey's father worked as a truck driver in Germany but eventually made his way up to a management position. It's safe to say that even though Delvey was never one of the 1% she pretended to be, she had a comfortable enough life.
Considering that she didn't have much money to begin with and was subsequently charged with stealing $300,000, it's easy to assume Delvey is in the red. What's the consequences of all that stealing? Well, paying it back.
Upon her release from prison, Delvey was required to pay back restitution to her victims. $300,000 is a lot of money, but thankfully Netflix swooped in and saved the day by offering Delvey $320,000 for her life rights. Delvey reportedly spent $223,000 making amends, per Insider. 
That leaves Delvey with $97,000, not exactly the $60 million she claimed to have — but hey, it's a start.