How Much Was Les McKeown Actually Worth?
The tragic death of Les McKeown from the Bay City Rollers has shocked many fans. According to an April 21 tweet from McKeown's family, he "died suddenly" in his home on April 20, 2021, but the official cause of death has not been announced. McKeown was best known as the lead singer of the Bay City Rollers — a Scottish pop band that was formed in 1975 that was considered one of the biggest boy bands in the U.K., according to the BBC. The band were best known for their hits, "Remember (Sha La La La)" and "Bye Bye Baby," which went to number one in the U.K. and catapulted them into superstardom with sold out tours and a TV show.
Touring at the height of the Rollers' fame was a "crazy" experience for McKeown. "We would go on and the police would make us stop because they could just not control the crowd," he told BBC in 2015.
In fact, the Rollers' success on the charts meant that he earned a substantial amount of money in the group before he left in 1978 and went solo in the years after. Scroll down to find out how much McKeown was worth before his death.
Les McKeown made a lot during his boy band days, but there was trouble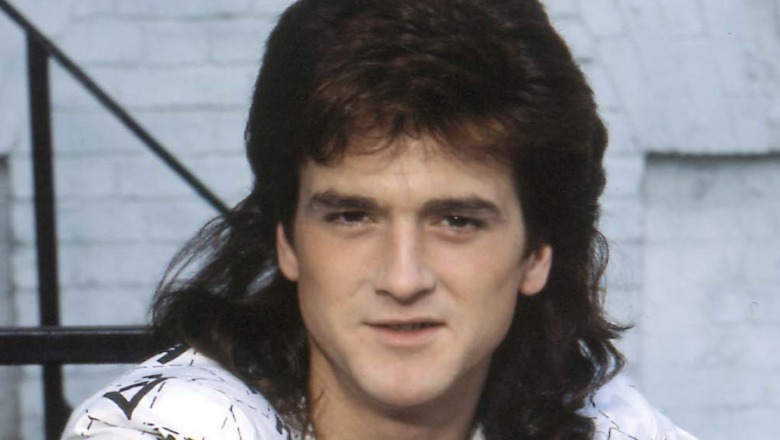 Photoshot/Getty Images
Throughout Les McKeown's time in the Bay City Rollers, the band sold over 120 million records in various countries, per BBC. Additionally, McKeown added to his wealth when he became a solo artist after leaving the Rollers in the late 1970s. The Guardian reported that he found success in Japan with the release of his album titled All Washed Up in 1979. He subsequently released eight more solo albums with moderate success and sales. In fact, he was about to tour before his sudden death.
While McKeown earned a substantial amount of money during his boy band days, he had to fight his record label over unpaid royalties. McKeown, along with three of his bandmates, sued their record label for lost royalties in 2007, but the case was dismissed in 2013, according to The Hollywood Reporter — though they kept fighting for their money. Per Screen Ocean, McKeown was the center of a documentary that featured him setting out to find out who exactly has the band's millions. (In the documentary, he noted that he "probably should have ten, 15, 20 millions.") According to the site, McKeown lived in "a small flat in London's East End."
Still, McKeown lived pretty comfortably, with Idols Net Worth reporting that McKeown had a net worth of $9 million before his death.