Nearly 24% Of People Want This Boy Band To Get Back Together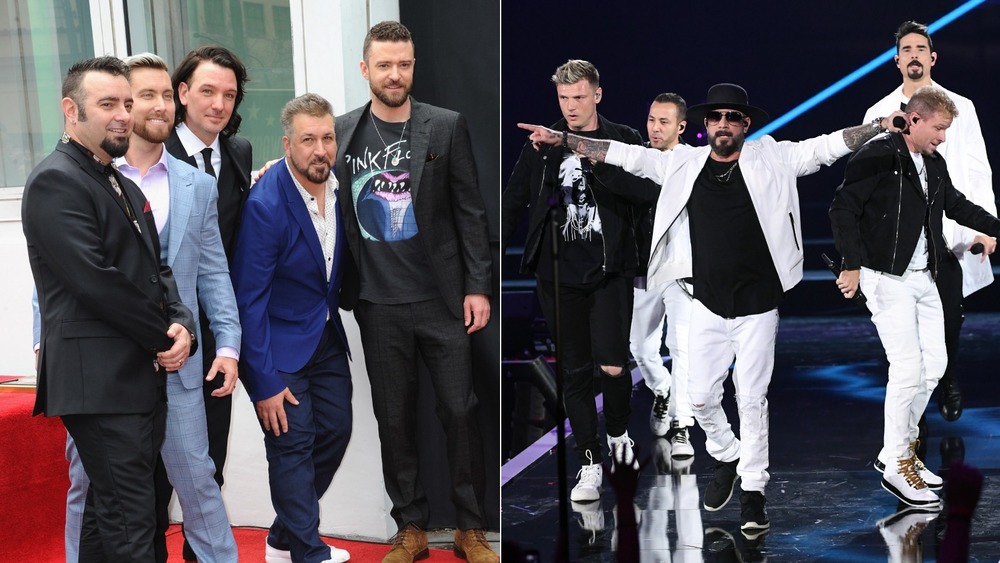 Albert L. Ortega, Kevin Winter/Getty Images
"Here we goooooo!" If this survey is any indication, fans are clamoring to once again hear that opening line from NSYNC's 1997 single. In a Nicki Swift poll of 607 respondents, 144 people (23.72%) answered NSYNC when asked, "If you could get one boy band back together, who would it be?"
To be fair, the Backstreet Boys led the poll with 161 votes, or 26.52% of the responses. But the Backstreet Boys did reunite for their Las Vegas residency from 2017 to 2019. BSB also released an album, DNA, in 2019, so they have not exactly gone anywhere. NSYNC, meanwhile, reunited with Ariana Grande at Coachella 2019 (minus Justin Timberlake), but that was a one-time-only deal.
The poll's other options were 98 Degrees, New Kids on the Block, LFO, Boyz II Men, and O-Town. (We would have to guess that, if One Direction were an option, it would have beaten both NSYNC and the Backstreet Boys, though!) Fans have been hoping for a One Direction reunion for years and a number of those polled did, in fact, write in One Direction for the "other" option.
Still, it makes sense that fans are longing for NSYNC right about now. Pandemic nostalgia has hit full-force and music like NSYNC's classic tunes can be comforting during uncertain times. If listening to "Tearin' Up My Heart" is what gets you through the day, there is no shame in that!
NSYNC teased a reunion in December 2020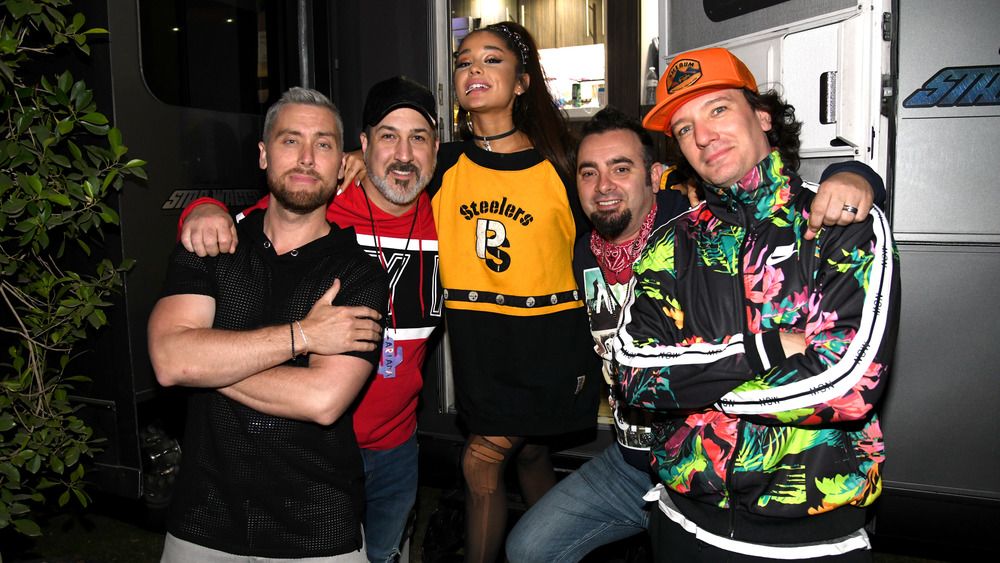 Kevin Mazur/Getty Images
Those 144 fans who voted for NSYNC in Nicki Swift's poll might get their wish sooner than you would think. On December 10, 2020, Joey Fatone, Lance Bass, and Chris Kirkpatrick shared an Instagram photo to their respective accounts, all with the same caption: "#quaranSYNC." In the photo, the three band members are hanging out and wearing face shields. Fans took the posts to mean that the band could be reuniting — what were they working on? Bass also recently shared a TikTok video of him and Fatone doing the "I'm just a kid" TikTok challenge. It is clear that the band members are still close decades later!
While J.C. Chasez and Justin Timberlake were not in the "quaranSYNC" photo, they have been keeping up with their former bandmates, too. In April 2020, Bass shared with Andy Cohen that the band was having virtual happy hours at the start of the quarantine. And, yes, Chasez and Timberlake were there, too. Even if they never reunite for another tour, the NSYNC members are having their own reunions behind the scenes, which is just as sweet — but we would love to be invited to this party, too!