Prince Philip Helped Mold Prince William Into His Future As King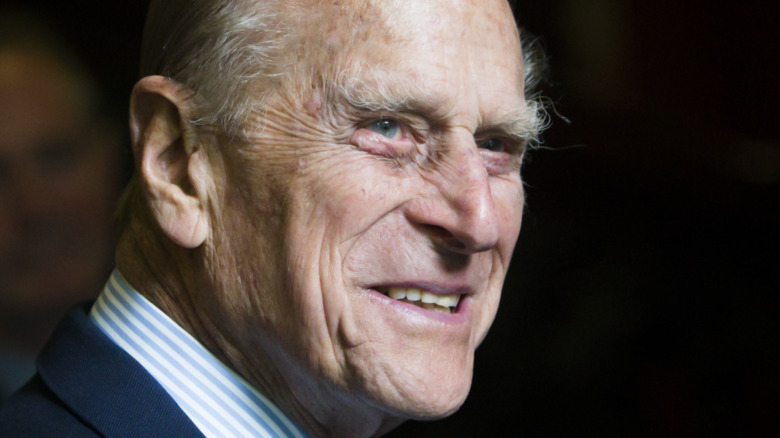 Wpa Pool/Getty Images
Prince Philip was thought to have very good relationships with his grandchildren, especially with Prince Charles' two sons, Prince William and Prince Harry, as evidenced by this report from Town & Country. It has been said that Philip has been instrumental in the upbringing of the two boys, who lost their mother, Princess Diana, in 1997, when they were both very young. Historian Robert Lacey spoke to People magazine about the relationships that Philip had with William and Harry, and he said that the Duke of Edinburgh played a big role in preparing William to one day become the king of England.
"Philip was crucial in helping coach William as a future King," Lacey told People. "It was Philip's idea to set up the lunches between William and his grandmother. When the time came for the Queen to talk business with William, Philip would quietly excuse himself because he didn't feel that the constitutional side of the Queen's job was something he wanted to interfere in," Lacey added. 
And that's not all; Philip passed on something else to his grandsons. Read on to find out more.
Prince Philip left a mark on Prince William and Prince Harry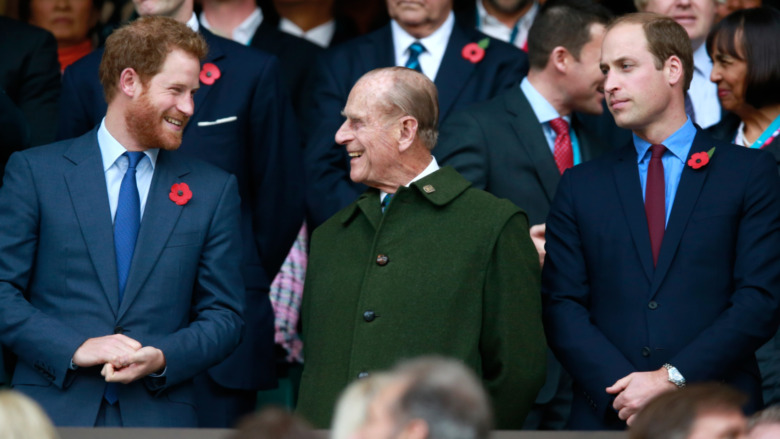 Phil Walter/Getty Images
Prince Philip was able to spend several years of his life molding his grandsons, particularly Prince William, who is set to become king when his father, Prince Charles, dies. Royal biographer Penny Junor told People magazine that Philip passed on "elements of the serious and the fun" to his grandsons. Both of these things, of course, are important for any person to learn, and knowing when to be serious and when to have fun is also important. 
Philip's strong bond with William and Harry dates back to when they were children. In 1997, Philip was a rock for his grandsons. It has long been reported that William and Prince Harry did not want to walk behind their mother's casket at her funeral service. However, according to Yahoo! News, it was Philip's words that convinced the boys to do so. "If you don't walk, you may regret it later...I think you should do it. If I walk, will you walk with me?" Philip asked — and both William and Harry decided to walk — an example of "the serious." An example of "the fun" comes by way of the tribute that Harry wrote for his grandfather on the Archewell website: "He was my grandpa: master of the barbecue, legend of banter, and cheeky right 'til the end."