RHOC's Tamra Judge Slams Gretchen Rossi's Claim About Her
Allen Berezovsky/Getty Images
Former "Real Housewives of Orange County" star Tamra Judge has responded to claims that former co-star and friend Gretchen Rossi made about her — and she's not too pleased.
In an April 21 interview with Us Weekly, Gretchen called her failed friendship with Tamra "toxic and negative," and pointed to Tamra's drama with housewife Shannon Beador to exemplify the "true colors" of the mom of four. "She had issues with, like, almost every single other person on that show, you know? And we saw this last season, I mean, for goodness sakes, her best friend Shannon and her [are] no longer friends," she explained.
Gretchen and Tamra had a falling out in 2013 following drama involving Tamra's wedding. In a blog post for Bravo, Tamra detailed one of the strains on their relationship, which involved Gretchen supposedly lying about wanting to go dress shopping for Tamra's wedding after being annoyed that another friend Tamra was mending a broken friendship with was invited.
However, the friendship didn't officially fizzle until the Season 8 finale. "We were friends until we shot the reunion show," Tamra told TVGuide.com at the time. "It stirred up a lot. They talked about the past and Andy [Cohen] went deep, so it brought back a bunch of nonsense that didn't need to be brought up."
Now, Tamra is speaking out about her former friend again. This is what she had to say.
Tamra Judge calls for Gretchen Rossi to 'go away'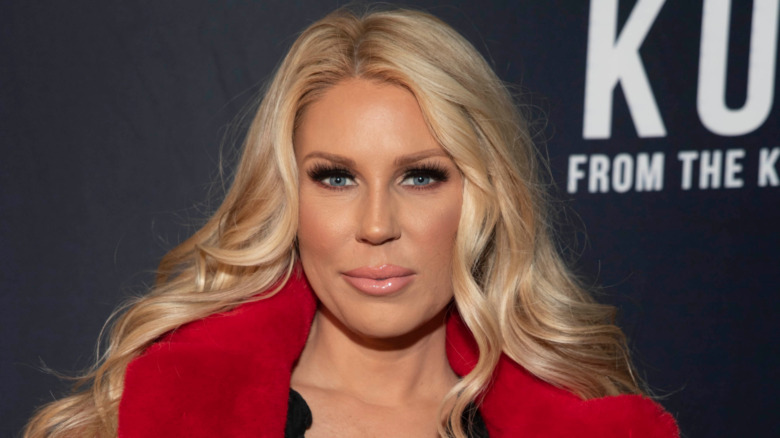 Shutterstock
If Tamra Judge has proven anything, it's that she will not stay silent when her name is used. The reality star took to Instagram on April 22 to reveal her feelings about Gretchen Rossi's interview with Us Weekly. "GO AWAY! Could you imagine not seeing someone for years and they still trash talk you every chance they get ! Why is it that the people that know you the least have the most to say about your life ?" she questioned. "I guess that's how they show their "TRUE COLORS" ! Go away please ... don't you have a selfie to blur, a job to find, MLM to promote, the opening of a toilet seat to attend ?" she continued, before urging Gretchen to use her "platform for good."
Gretchen seems to be content to move on from all the drama that ensued while she was on "The Real Housewives of Orange County," but that doesn't mean she has forgotten anything that went down between her and Tamra Judge. "I've not had any communication with her — praise the Lord for that," Gretchen told Us Weekly. "Thankfully, we don't really live in the same community, so I don't have to run into her or anything like that. I really don't hold grudges, whatever, [let] bygones be bygones," she continued. "I'm in such a better place in my life than I was dealing with all that on 'Housewives.'"