How Much Is Gigi Hadid Actually Worth?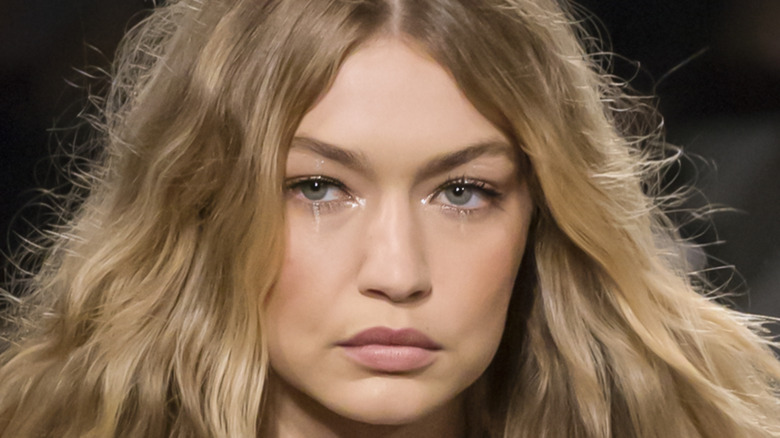 Shutterstock
2015 was the year Gigi Hadid began her reign in the modeling and celebrity world. Whether it was at that year's 2015 Victoria's Secret Fashion Show, in Taylor Swift's star-studded "Bad Blood" music video, or from appearances on "Real Housewives of Beverly Hills" (on which her mom Yolanda was a cast member), Hadid's cherubic visage and statuesque figure were seemingly everywhere. Signing with IMG Models in 2013, per IMDb, both Gigi and fellow supermodel sister Bella helped usher in an era where supermodels also moonlighted as "social media queens," as Gigi's IMG Models bio describes (Gigi's Instagram boasts 65 million followers of this writing).
After her big break in 2015, via a W shoot with world-renowned photographer Steven Meisel, Hadid made waves on Instagram in a passionate (and since-deleted) clapback against body-shamers for a photo of her at New York Fashion Week, per HuffPost. "No, I don't have the same body type as other models in the show," Hadid wrote, defiantly continuing that "your mean comments don't make me want to change my body." Although Hadid admitted in the post that she did "let the negativity get to me," it was nonetheless proof of the model's rightful status as a social media influencer.
With influence comes money, however, and in April 2021, Gigi's dad, successful real estate developer Mohammed Hadid, pridefully noted on his Instagram that all of Gigi's wealth arrived from her own hard work. Read on to see how much the megastar is really worth. 
Gigi Hadid's dad claims she made her millions on her own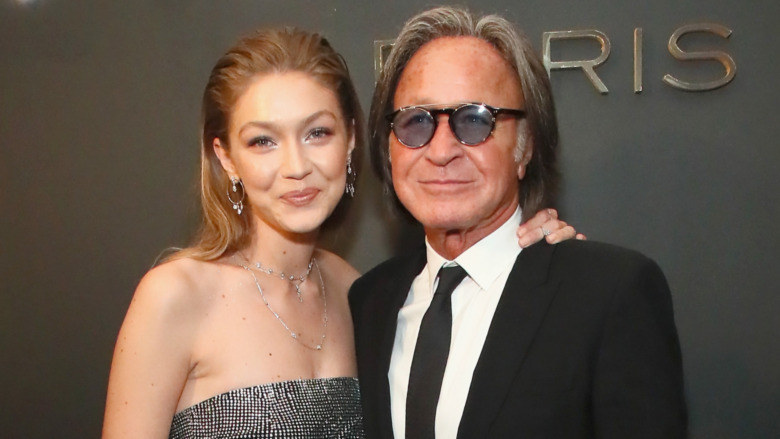 Astrid Stawiarz/Getty Images
Given that supermodel Gigi Hadid's mom was a "Real Housewife of Beverly Hills" and her dad is successful real estate developer Mohamed Hadid, some might assume her family had lent her a hand financially. The opposite is true, per Mohamed's April 20, 2021 Instagram tribute to Gigi, proclaiming that she had amassed her $29 million fortune (via Celebrity Net Worth) all on her own merit. In his "20 things that you did not know about Gigi hadid," Mohamed's item no. 1 was that his "Self Made" daughter "never took a single Dollar from her parents." (Mohamed actually suffered a great financial loss in 2020, thanks to a poor investment per TMZ, and was estimated at only 5 million by Celebrity Net Worth.)
Gigi's $29 million is an astronomical jump from her estimated value in 2018 by Forbes, which listed her at no. 7 on their "Highest-Paid Models" roundup. After walking for designers like Marc Jacobs, Chanel, and Michael Kors, Gigi also has lucrative deals with Maybelline Cosmetics and collaborations with the likes of designer Tommy Hilfiger, per E!.
Though she took maternity leave in 2020 since becoming pregnant with and giving birth to her child with boyfriend Zayn Malik, Gigi already returned to the runway in March 2021, according to the Daily Mail, rocking a new red hair hue no less. This busy bee will surely be adding to her $29 million in the years to come.