Mischa Barton Hospitalized For Mental Evaluation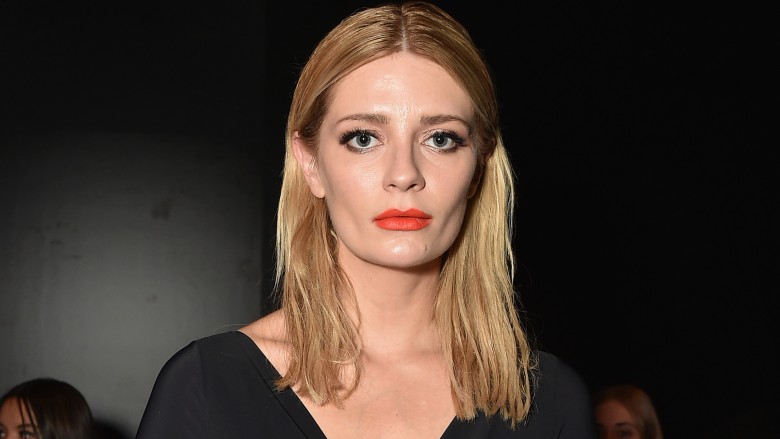 Getty Images
Actress Mischa Barton was hospitalized on Jan. 26, 2017, after suffering what some sources are calling a mental breakdown.
TMZ reported that neighbors called police when they saw Barton, 31, wearing only a dress shirt and tie, hanging off her backyard fence at her West Hollywood home, and speaking incoherently. Witnesses claim she spoke about her mother being a witch, mentioned Ziggy Stardust (the late David Bowie's onstage alter ego), and something about the world shattering. At one point, she allegedly ranted, "Oh my God, it's over! I feel it, and it's angry!"
Police reportedly responded to a call for a potential jumper or overdose, and Barton voluntarily left with cops and was taken to a hospital for an evaluation, according to TMZ. People reported the actress was fully clothed and coherent when authorities arrived—and that she'd celebrated her birthday the night before, so perhaps the episode was just repercussions of partying a little too hard.
It's not the first time The O.C. (2003-07) star has required assistance for a psychological problem. In July 2009, a then-23-year-old Barton was strapped to a gurney after she threatened to commit suicide after an intervention from those closest to her. People reported that she had taken a strong sedative to combat her anxiety and then passed out and was rushed to the hospital. When she came to in a hospital bed, she reportedly grew erratic and needed to be restrained.
"It was a full-on breakdown," she told People. "It was terrifying...I think I was just really stressed out. I don't think any of it would have happened if I hadn't been under such enormous pressure." Barton denied ever being suicidal, noting, "I was just overworked and depressed. But one slip of the tongue in a heightened moment and you find yourself in that situation...I was deeply hurt at first, and then I accepted this was time I needed to be away from work, my family and all the pressure. I had been through the wringer."