Why Melissa Rivers Thinks Joan Rivers Inspired 'The Marvelous Mrs. Maisel'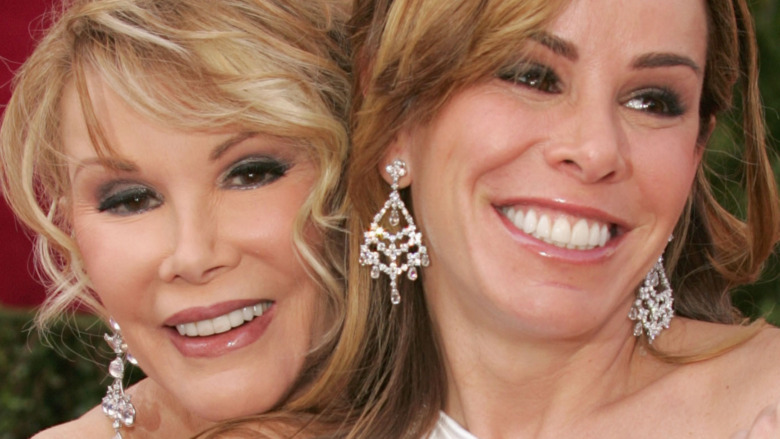 Carlo Allegri/Getty Images
Amazon's "The Marvelous Mrs. Maisel" has captured fans' hearts thanks to Rachel Brosnahan's comedic timing and nostalgic time period it's set in. The show's creator Amy Sherman-Palladino claims the idea for the comedy series came from her dad, a stand-up comedian, according to People.
"We took my Dad's life, his stories, and a lot of stuff I heard about growing up," Sherman-Palladino said during a Deadline virtual event. "We have stolen it completely, did not compensate my parents at all, and thrown it into the show. So all of the childhood drama and tragedy has served me well. Here's why you don't go to therapy to work out your issues because you'd have nothing to write about. It's all an homage to my Dad."
When actor Jane Lynch accepted an Emmy for her work on the show, the actor made sure to thank past female comedians like Joan Rivers, which led Rivers' daughter Melissa Rivers to tears as she firmly believes the show is really based on her late mother. "I could be completely wrong. People could say, 'You know, you're crazy. You're being stupid.' But to me, like I said, all they ever had to do was reach out and acknowledge," Melissa said during an appearance on "Behind the Velvet Rope with David Yontef." "All I ever wanted was a note, maybe a thank you in one of the acceptance speeches after all these years." 
So, why does Melissa think her mother was the real inspiration behind "The Marvelous Mrs. Maisel?"
Melissa Rivers says she 'can't watch' 'The Marvelous Mrs. Maisel'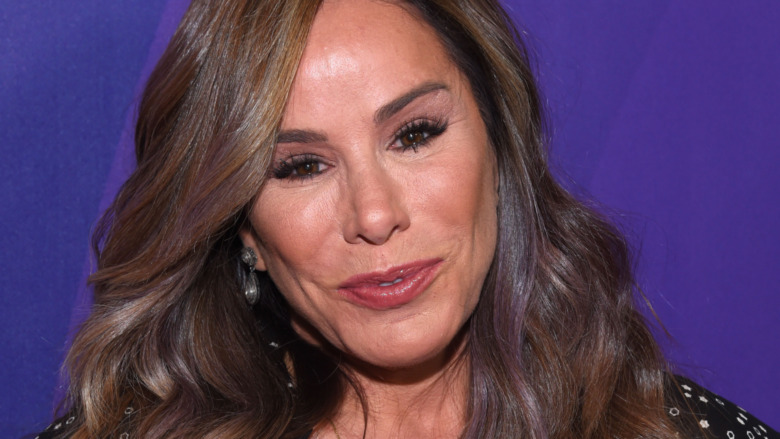 Shutterstock
Comedian Joan Rivers died at the age of 81 in 2014, and three years later, Amazon released their award-winning series "The Marvelous Mrs. Maisel," which begs the question if Joan was any inspiration to the women-led comedy series.
"I understand both sides. I'm sure they were worried because, well also, the world is so litigious, but I wish I had gotten a note saying, 'Your mother was one of the inspirations for this, and we hope you enjoy it and here's a T-shirt. Here's a link to the first episode, to the pilot,' you know?" Melissa Rivers said on "Behind the Velvet Rope with David Yontef."
She continued, "Not even saying like, it's completely her, but to say she was one of our inspirations. And because of that, I felt so violated in a weird way, and everybody's saying, 'Oh, it's Joan, it's Joan, it's Joan, it's Joan.'" Melissa admitted that she "can't watch" the show, despite "everyone [telling her she] would love the show." However, Melissa noted that if the series did acknowledge her mother, she would be the show's "biggest cheerleader," adding, "I want to be happy that they win and I can't be."