The Truth About The Bachelorette's Marty Hargrove
ABC/The Bachelorette
With Katie Thurston's "Bachelorette" season on the horizon for this summer, it's time to start digging into the men who'll be vying for her heart. Unsurprisingly, most of them have their social media accounts set to private ahead of the reality series' season premiere, but there's still a bit we can dig up on the contestants.
One of the next "Bachelorette" suitors is Marty Hargrove, a 25-year-old model from Reno Nevada. Per Marty's Model Mayhem page, his full name is "Martin," and he's 6'1". Sadly, there's not much more to glean from there, as the profile has been deactivated, as has his Instagram account.
When Reality Steve shared Marty's age and hometown, some fans responded to the blogger's tweet by questioning whether 25 was old enough to get engaged and married. But as others pointed out, age isn't everything. (After all, Bekah Martinez's young age consistently came into question when she was on Arie Luyendyk Jr.'s "Bachelor" season, and she started a family shortly after leaving the show.) Fans shouldn't be biased against Marty just because he's on the younger side — here's what else to know about the model.
Marty was a college football star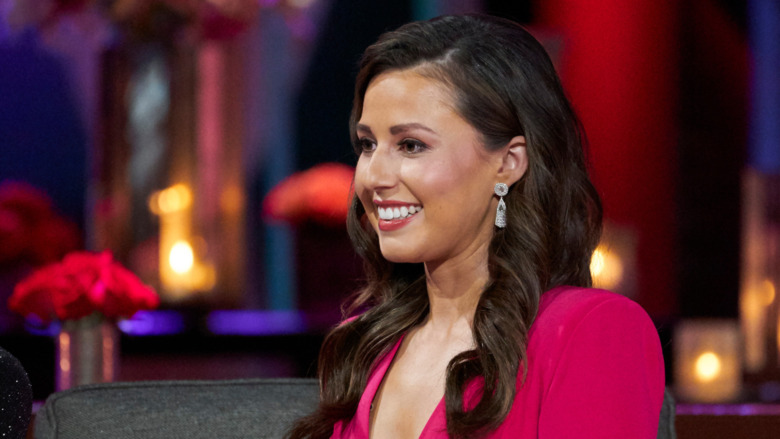 ABC/Craig Sjodin
Per the Nevada Wolfpack website, Marty Hargrove was a member of his college football team at the University of Nevada. The athletics site notes that Marty "earned two varsity letters" when he was in high school, too. The "Bachelor" franchise is no stranger to athletes, and Marty seems to fit right in.
Aside from playing football, the Nevada football website also lists a few details about Marty's interests. The "Bachelorette" hopeful majored in business, according to the site, and he "enjoys running hills, camping, fishing, and hiking in his spare time." Any outdoor "Bachelorette" dates would be right up his alley!
Fans have also uncovered an IMDb profile that appears to be Marty's. It credits him as having appeared in three short films, so it's possible that acting is something he could pursue after his time on "The Bachelorette." He's definitely an intriguing contestant and one to watch this summer!