How Meghan Markle Feels Now That Prince Harry Has Returned Home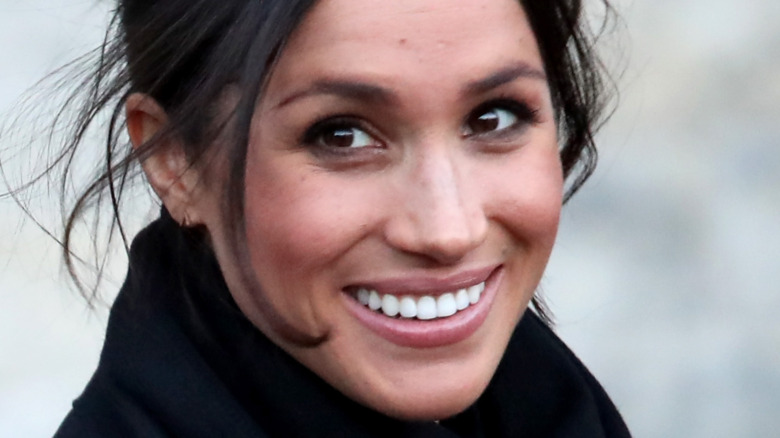 Chris Jackson/Getty Images
Meghan Markle and Prince Harry are back together after spending a little more than one week apart. Harry left his pregnant wife and their toddler son to head to the UK for Prince Philip's funeral. According to People, Meghan was unable to make the trip, at the advice of her physician. Instead, the Duchess of Sussex watched the service on television from the home that she shares with Harry in Montecito, California. 
It was unclear how long Harry would stay in the UK with his family, but, according to Page Six, he really wanted to get home to Meghan and Archie. Harry flew home from the UK on April 20, just one day before his grandmother's 95th birthday. A source told Page Six that Harry was "conflicted" about whether or not he should stay for Queen Elizabeth's birthday or get home to his wife, who is expecting a baby girl in the summer of 2021. He ultimately made the decision to return to California, about 10 days after he left. A source told Us Weekly that Harry "couldn't wait" to get back home, adding that he's "happy" to be back in Montecito. Read on to find out how Meghan is feeling now that her husband is home.
Prince Harry and Meghan Markle are both happy to be reunited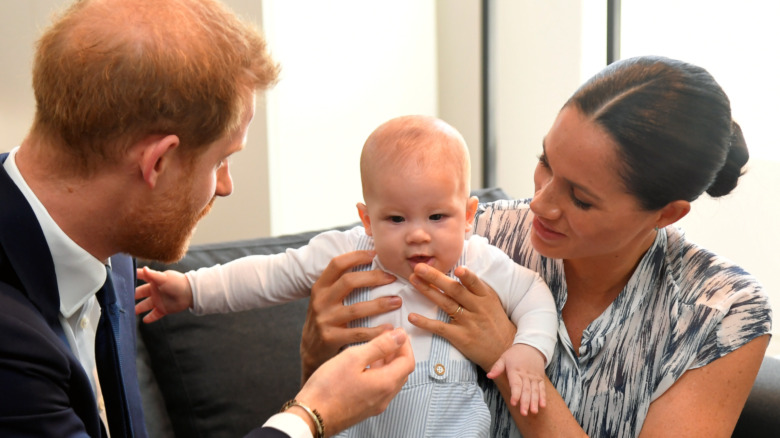 Pool/Getty Images
Meghan Markle is said to be very happy to have Prince Harry back home as they await the arrival of their baby girl. "Even though Harry and Meghan were in constant contact during the trip, Meghan is over the moon to have Harry back home," a source told Us Weekly. And Meghan wasn't the only one who was happy to see Harry. The couple's son was apparently very excited to see his dad. "He couldn't stop smiling," the source shared.
The Duke and Duchess of Sussex will undoubtedly be busy preparing to become a family of four in just a couple of months. A source told Us Weekly that Archie is very much looking forward to being a big brother, and is "excited to help." However, the source shared that Meghan and Harry are starting to worry a bit "now that they will have two kids around versus just one." Nevertheless, it is an exciting time, and this baby girl will be here before we know it!