How Prince Harry Really Feels Since Leaving The UK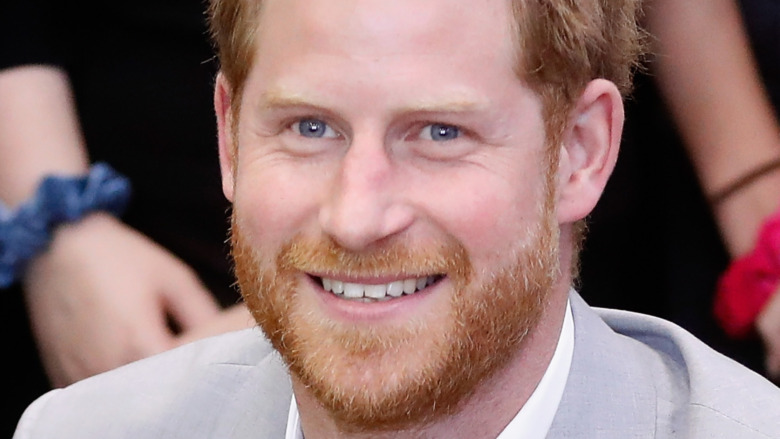 Chris Jackson/Getty Images
Prince Harry is back home in Montecito, California, after spending nine days in the UK. The Duke of Sussex arrived in London on April 11, two days after the death of his grandfather, Prince Philip. According to People magazine, Harry stayed at his old home — Frogmore Cottage — on the grounds of Windsor Castle during his trip. According to the Daily Mail, Harry was "conflicted" about whether to stay in the UK for Queen Elizabeth's 95th birthday on April 21, or to fly back to the U.S. to be with his pregnant wife, Meghan Markle. He ultimately chose to head home, arriving at his Montecito mansion around 4:00 p.m. local time on April 20.
This trip to the UK was an emotional one for Harry, as he was mourning the loss of his grandfather. In addition, this was the first time that Harry saw his family in more than one year. There has been a lot of tension between Harry and the royal family ever since he and Meghan made the decision to step down as senior members of the royal family. It is believed that tension worsened after Meghan and Harry's bombshell interview with Oprah Winfrey aired on March 7. For these reasons, it's probably no surprise that Harry was looking forward to returning home to his wife and his son, Archie, as Us Weekly reports. Keep reading to find out how Harry is feeling now that he has reunited with Meghan.
Prince Harry and Meghan Markle will start preparing for their newborn's arrival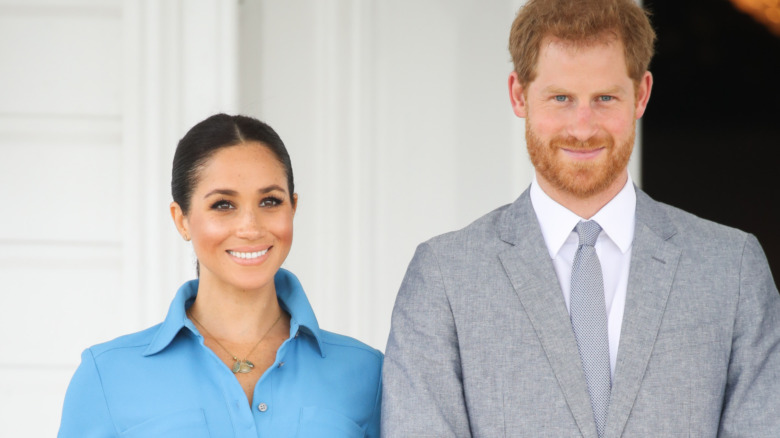 Chris Jackson/Getty Images
Prince Harry is said to be "happy" now that he is back home in California. "Harry couldn't wait to return to his heavily pregnant wife and Archie. [He] is happy to be back in Montecito," a source told Us Weekly sometime after Harry touched down at LAX. Harry and Meghan Markle will likely spend the next couple of months preparing for their newborn, who will make them a family of four this summer. Harry and Meghan have not shared any further details about their pregnancy, but sources told Us Weekly that Meghan is doing well and is "feeling much better this time around," in comparison to her first pregnancy.
Meghan and Harry have not revealed their baby's exact due date, but the summer is fast-approaching! The couple reportedly hasn't settled on a name for their daughter yet, so they may spend some time thinking about that in the coming weeks as well. A source told Us Weekly that "there are some top picks for names but nothing concrete. Both [Meghan] and Harry are beyond excited to have a larger family unit." The Duke and Duchess of Sussex certainly have a lot to look forward to!