Why Amy Carlson Had To Leave Blue Bloods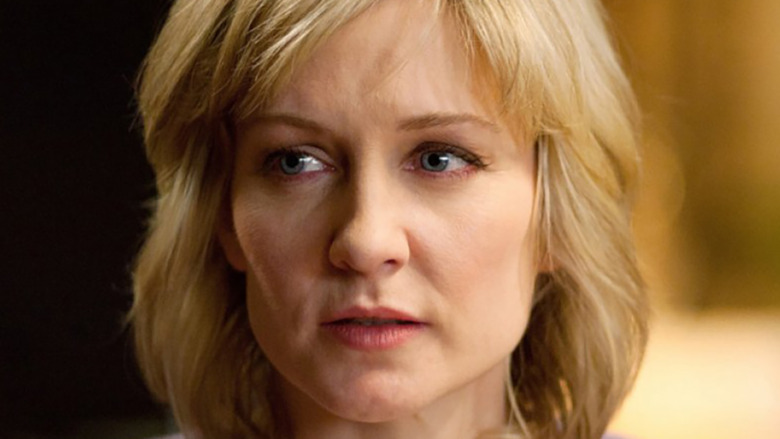 CBS
Amy Carlson was a relatively unknown actor until CBS came calling with an offer to star in a TV show that centered on a family that lived and breathed law enforcement. "Blue Bloods," which first aired in 2010, catapulted Carlson into the spotlight and showcased the only adult character from the Reagan family to star in the show whose job wasn't somehow connected to upholding the law. 
As a registered nurse, Carlson's character, Linda Reagan, is supportive of her husband — played by Donnie Wahlberg — Danny's job as a detective for the New York Police Department. However, there are instances when her job requirements run headlong into conflict with Danny's. Carlson's character wasn't the only one to run into conflict. After Season 7 of the popular show wrapped filming, fans couldn't wait for Season 8 to see how everything turned out for Danny's family. When Season 8 aired, however, "Blue Bloods" fans, the cast, and Carlson herself were shocked to learn what truly happened. 
Disappointment reigns at Amy Carlson's Blue Bloods exit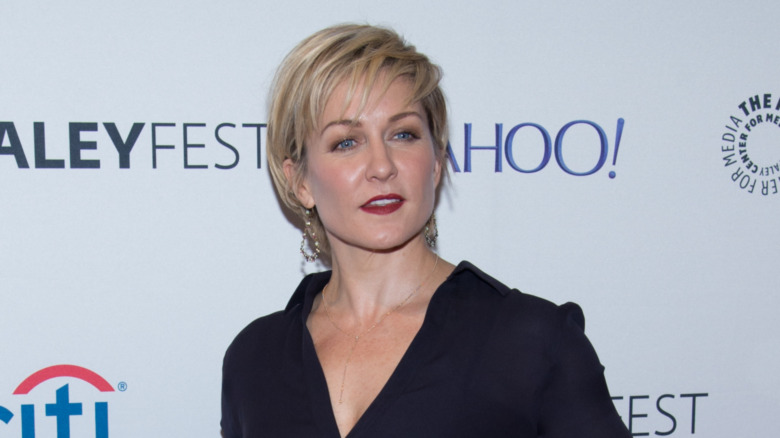 Mark Sagliocco/Getty Images
Season 8 of "Blue Bloods" began airing on CBS in September 2017 with a bombshell of a revelation. Amy Carlson, who played Linda Reagan on the popular police drama would not be returning. Carlson's contract ended at the wrapping of Season 7, according to Deadline, and Carlson herself was actually the one who decided not to renew that contract. However, everyone involved in the show seemed to feel that Linda's last episode left a lot to be desired in the terms of killing off a character. 
In an interview with Deadline, the actor opened up about her own disappointment at how the death of her character was handled. "I feel badly that she dies the way she dies. I did not know they would do that, I was surprised. I wouldn't have done that," she said, adding that she would be open to coming back for a flashback if producers wanted to do that. "I think it's been hard on the fans. I never wanted it to end that way, so I feel sad for the fans because everyone wants closure, and I hear that a lot from the fans."
Blue Bloods moved on and so did Amy Carlson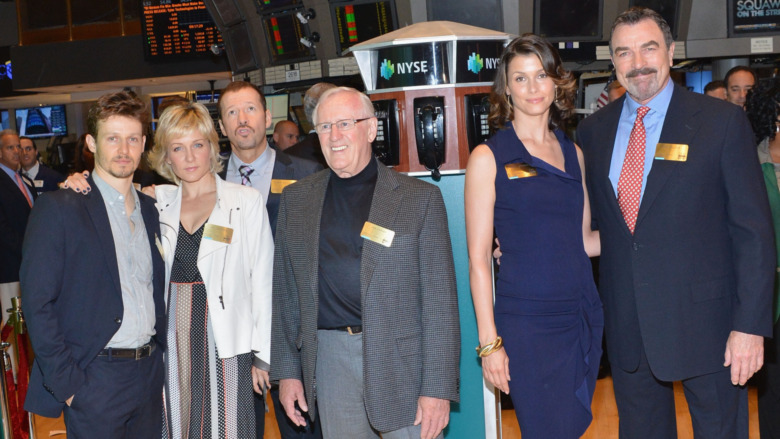 Slaven Vlasic/Getty Images
While Amy Carlson and the cast and crew of "Blue Bloods" might not approve of the way her character, Linda Reagan, was killed off the show, it seems everyone has moved on to bigger and better things. "Blue Bloods" is on Season 11, which premiered December 2020, according to Parade. As for Carlson, her main role, for any fans who are interested, is that of bounty hunter Jackie Ward in "FBI: Most Wanted." She picked up this role in 2020 and seems well-adjusted to moving on from "Blue Bloods" even with the disappointing ending to her character. 
And while "Blue Bloods" seems to have mostly gotten over Linda's death and fans of the show have continued to grace the ratings department with enough juice to keep the show going, it's unlikely that anyone who caught the beginning of the show will forget the charisma and relatable persona Carlson brought to the show.