The Truth About Kimberly Schlapman's Hair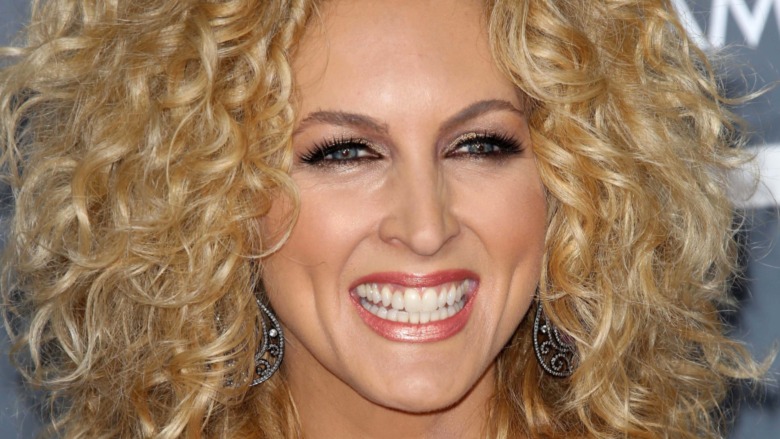 Shutterstock
Kimberly Schlapman is one part of the country music group Little Big Town, known for their hits like "Better Man" and "Girl Crush." The group has won plenty of awards since they came together in 1998, including three Grammy Awards, eight Country Music Association Awards and eight Academy of Country Music Awards, according to Taste of Country. From 2016-2017, they became the first band to hold a residency at the Ryman Auditorium.
The band grew even closer after Schlapman's first husband Scott Roads died in 2005, according to The Boot. Member Karen Fairchild told CBS News, "I didn't know she would sing again after Steve died. There was so much sorrow in her eyes. So I didn't think she would really sing. I kind of thought the band was over." Schlapman persevered and found love again with her second husband Stephen Schlapman, and they have been married since 2006. 
Little Big Town has continued to assert its dominance in the country music industry throughout the years and performed their 2020 song "Wine, Beer Whiskey" at the Academy of Country Music Awards on April 18, per Billboard. Everyone knows Schlapman for her harmonies, but it's her hair that has everyone talking. Keep reading for more details about the star's famous locks.
Kimberly Schlapman reveals the secrets of her curly hair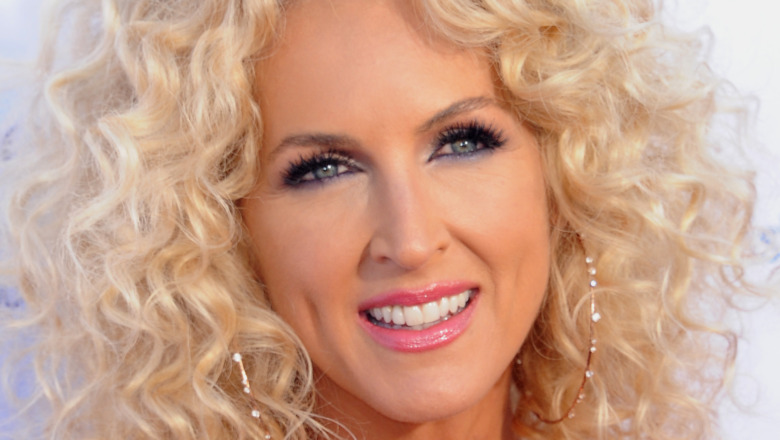 Shutterstock
In a video posted to Little Big Town's Facebook page in 2010 entitled "Curl Talk," Kimberly Schlapman opened up about her famous curls and the importance of finding the right stylist. "When I was a kid before we had hair products, we used to brush my hair out. Finally they started making products for curly hair," she said. "You gotta get someone who knows how to cut curly hair. If you get too much razor on it, it splits the ends and goes crazy on you," she added. "Or if someone cuts it too short, what people don't understand about curly hair is, when its wet, it's longer, and when you cut it wet it shrinks way, way up. The cut is hugely important along with the products."
Schlapman's products won't break the bank and most of them can be found in your local drugstore. Schlapman has "used a lot of different things," but her favorite products include Frizz-Ease and Moroccan Oil and Rusk's Wired Flexible Styling Creme. You will have to go to a salon to get your hands on the more expensive Indian Gooseberry Oil, however, per Naturally Curly.
Brushing curly hair is no easy feat, either, according to the 51-year-old singer. "The only time I ever brush my hair is when it's wet, never brush it dry," she said. She also loves Moroccan Oil Intense Curl Cream. Air drying her hair "takes forever," so she likes to alternate with a diffuser. Her message to curly haired girls is simple: "Embrace the curls!"