The Strange Way The Oscars Are Honoring Chadwick Boseman Has People Talking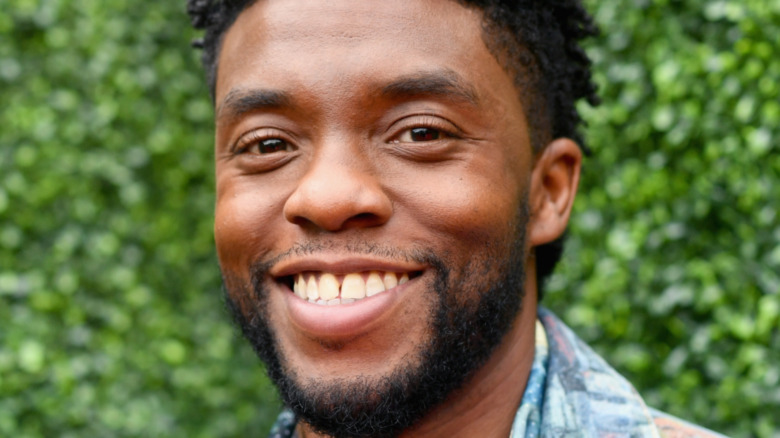 Emma Mcintyre/Getty Images
The late actor Chadwick Boseman is only the ninth actor to be nominated for a posthumous Academy Award. If he wins Best Actor for his role in "Ma Rainey's Black Bottom," he will become just the second person to win that specific award after his death. The first was Peter Finch, who won the 1977 Oscar for Best Actor for his work in "Network," per IMDB, and died just two months before the ceremony.
But this isn't what really has people talking on Oscar night. Rather, it's the unique — dare we say strange — way that the Oscars are honoring Boseman.
First, we should explain what an NFT is. According to The Verge, NFT stands for Non-fungible token. An example of a fungible token is bitcoin — you can trade one bitcoin for another and end up with one bitcoin. On the other hand, a piece of art is non-fungible. It is unique and one of a kind, like baseball cards or couture fashion. Still with us?
NFTs are part of the Ethereum blockchain and, thus, are a sort of cryptocurrency and can be anything digital — drawings, music, etc. Right now, the excitement around NFTs is centered on digital art. This brings us back to the Boseman Oscar tribute, that all nominees will be taking home with them.
Chadwick Boseman is in the Oscar swag bags nominees are receiving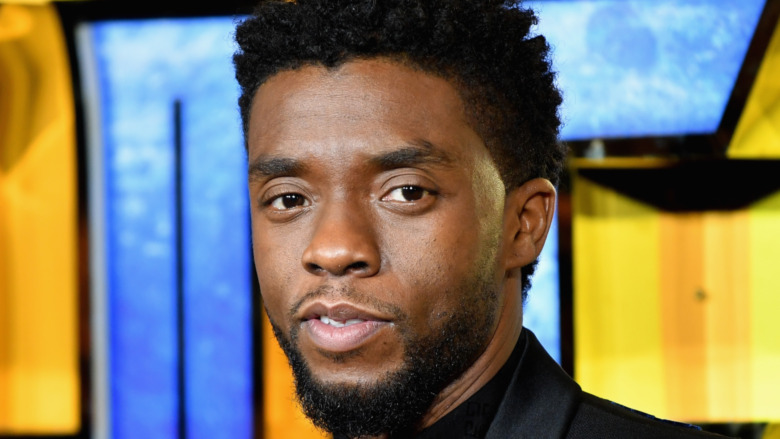 Gareth Cattermole/Getty Images
The swag bags each Oscar nominee will receive boasts a 3D digital NFT tribute to Chadwick Boseman. The artwork was created by Andre Oshea, per Entertainment Weekly. Each swag bag will contain a digital token for the artwork, which will then be auctioned off. The proceeds of the auction will be donated to the Colon Cancer Foundation.
Boseman lost his life at 43 in the summer of 2020 to colon cancer. In a post on his Instagram on April 24, 2021, Oshea posted a photo of the Boseman NFT. "The way to immortalize an artist is to honor them with art," she captioned the post. "I was tasked to create a tribute NFT for Chadwick Boseman for the Oscars! Bringing this piece to life has been one of my most challenging & rewarding experiences as an artist."
Despite the good intentions, fans of Boseman weren't necessarily fans of the gift. "The Chadwick Boseman nft thing is so effing disrespectful can his estate sue that guy and the academy???" one person tweeted. "NFT of chadwick boseman in oscars swag bags is possibly the most cursed sentence i could've read today," another wrote, while another claimed they were "sick to [their] stomach." 
Still, the art had at least one fan, who called it "beautiful and will be life changing for many."