Why The Oscars Red Carpet Had Fans Seeing Red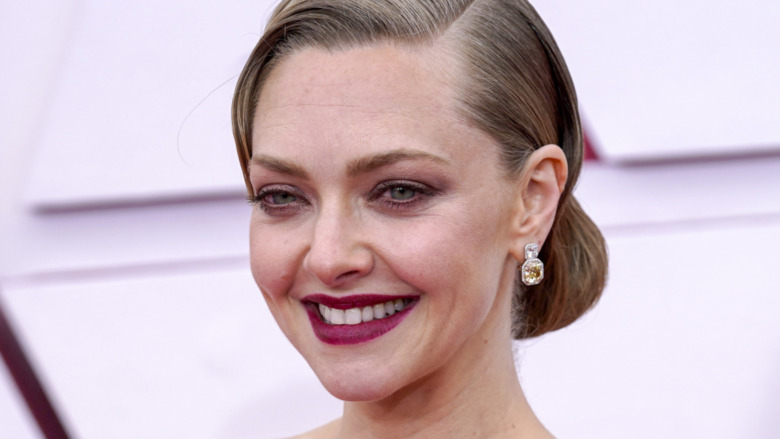 Pool/Getty Images
Despite the continuing coronavirus pandemic, the Academy of Motion Picture Arts and Sciences has indicated that Hollywood is back to business as usual with its directives to nominees and attendees of the 93rd Annual Academy Awards. For one thing, the Academy sent an email to all attendees indicating there would be a formal dress code for this year's event, per Insider.
The Academy doesn't want to see any sweatpants, cardigan sweaters, or pajamas on the red carpet like there have been at other awards ceremonies and red carpet events since the COVID-19 pandemic sent us all home and Zoom events became a thing.
The email Oscar attendees received, said the dress code for this year's event is "a fusion of Inspirational and Aspirational," per Insider. What does this mean? Well, it's kind of throwing some shade on the whole move toward more casual clothing on (and off) the red carpet. It means: bring back the formal attire and leave the sweatpants and pajamas at home. 
While it was nice to see some glam on the red carpet, there was one fashion choice that had fans fuming online. 
Fans had one big question about the red carpet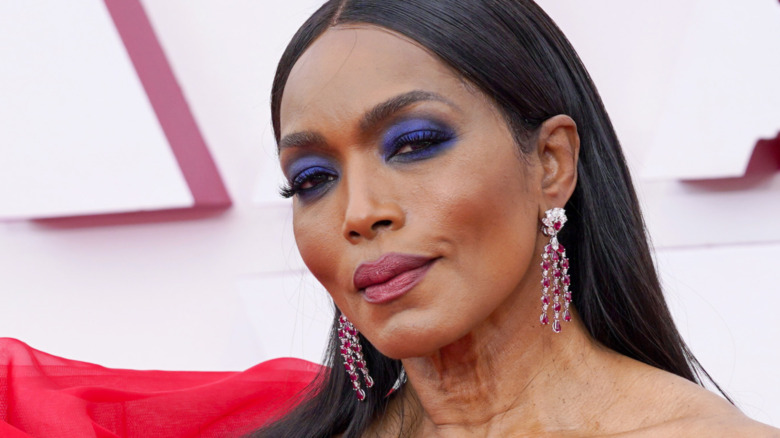 Pool/Getty Images
Despite the fact that the Academy of Motion Picture Arts and Sciences released info about masks at the 93rd annual Academy Awards, fans were still perplexed as to why stars on the red carpet had their noses and mouths visible, in clear violation of COVID-19 prevention protocols. The audience for the event was capped at 170 people at Los Angeles' Union Station and masks were not required while cameras were running, according to The Evening Standard.
One Twitter user said, "A big star is missing tonight on the red carpet: THE MASKS ON PEOPLE'S FACES." Another said, "I can't with all these hugs and zero masks on the red carpet #Oscars."
"Yes!! Rarely ever watch the actual oscars but usually enjoy looking at red carpet arrival photos. This year, was annoyed that many showed celebs without a mask on," wrote a third person. "What a wasted opportunity! They have the resources & creativity to make formal masks look great."
The official Oscars Red Carpet, which doesn't report on the red carpet but rather IS the red carpet, did not have a comment. A pinned tweet on the parody account reads: "Excited for #Oscar Sunday. Not excited for "Get rolled up and tossed back into storage" Monday. #Oscars"