Reese Witherspoon's Dress At The 2021 Oscars Left Fans Disappointed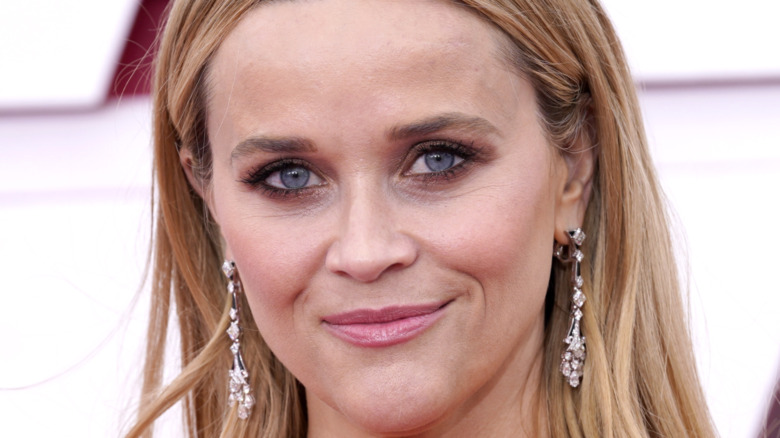 Pool/Getty Images
Reese Witherspoon might need to call up Elle Woods for some fashion inspiration.
The "Legally Blonde" star was stoked to present at the 93rd Annual Academy Awards and took fans behind the scenes with her as she prepared for the big night. She first posted on her Instagram Story on April 25 rocking a black hoodie that simply said "Oscars" in different colored letters and promised to give fans a look at her day leading up to the event. "I can't wait to [hear] what you guys think. I'm also really excited for the nominees and I'm excited to be going somewhere in person!" she exclaimed. Then, fans were treated to an inside look at her glam routine, which included $72 Biossance squalane and vitamin C facial oil. Her followers even got a peak at her Bulgari and Stalvey jewelry and clutch options.
Witherspoon was certainly building up some excitement for both the award show and her outfit, but unfortunately, fans weren't two impressed with the latter. Here's what they had to say.
Fans thought Reese Witherspoon's dress was unimpressive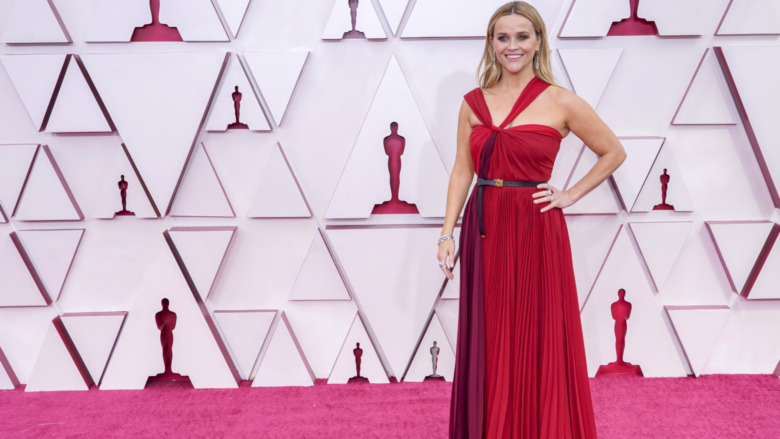 Pool/Getty Images
Reese Witherspoon appeared on the 2021 Oscars red carpet wearing a halter neck gown by Christian Dior, according to Yahoo! Finance. The dress was pleated and showed off different shades of red as it cascaded down to the floor. The dress was paired with a black belt embellished with a square gold buckle. While Witherspoon still looked stunning, the outfit didn't sit well with fans.
"Reese Witherspoon always looks amazing, but she had A YEAR to pick out a dress and i was expecting more Reese," one fan tweeted. Another fan compared it to an unflattering bridesmaid dress. "Reese Witherspoon: I love her too but GIRL this looks like a bridesmaid dress from 2006 and the belt I cannot just no no no 3/10," they wrote. One fan let her lips loose and held Witherspoon's stylist accountable for her look. "I adore Reese Witherspoon. I adore Dior. I could argue justifiable homicide for whatever happens to her stylist when she sees these pictures," she said. She continued, "Dress color wrong. Hair for the dress, wrong. Makeup wrong. How could you do this to beautiful Reese?"
It's clear that while fans love Witherspoon, they were heartbroken to see her in a dress they did not think suited her. Well, not everyone can be the belle of the ball.