Fashion Expert Explains Why Brad Pitt's Oscar Look Surprised Her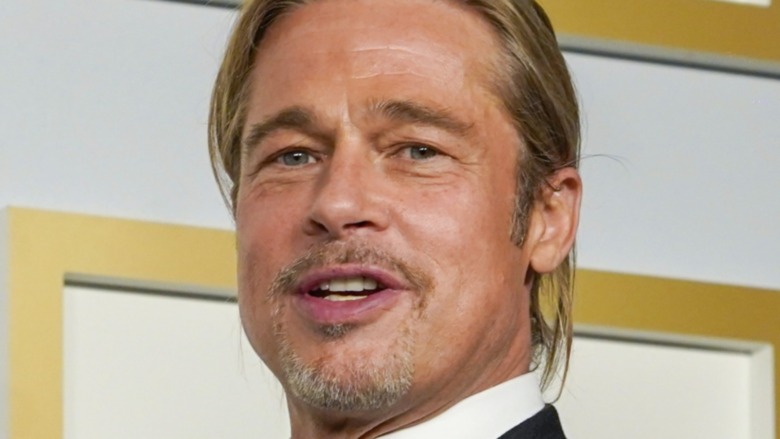 Pool/Getty Images
One of the highlights of Hollywood's award season is seeing Brad Pitt in a tuxedo — "The Once Upon a Time... In Hollywood," star looks fine no matter what he wears, but the man was born to wear a tux. Although Pitt wasn't on the red carpet this year, the "Ad Astra" star made it to the stage to present the award for Best Supporting Actress at the 93rd Oscars on April 25. A little bit of Pitt is better than none, no?
Honestly, we were all Yuh-Jung Youn after she won her Oscar for Best Supporting Actress. The Korean actor won the Academy Award for her performance in "Minari," and her fangirl acceptance speech proved it's never too late to take your shot with a Hollywood star. (Fun fact: Pitt was an executive producer for "Minari").
Swooning aside, keep reading to find out why a fashion expert was surprised by Pitt's look at the 2021 Academy Awards.
A fashion expert expected something different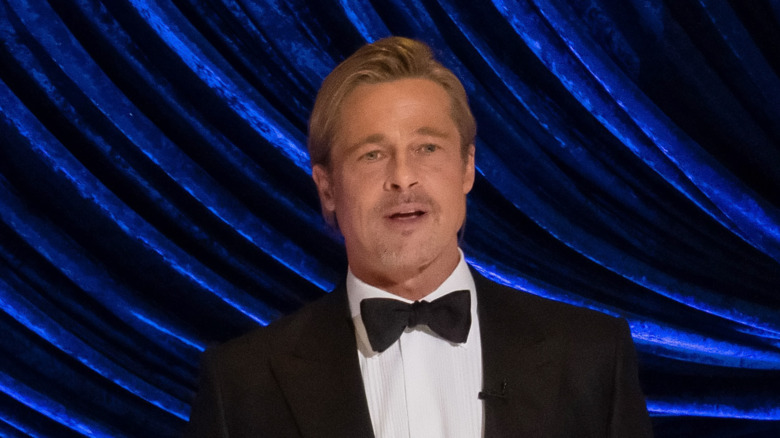 Handout/Getty Images
Cindy Conroy, a fashion expert and TV personality, talked to Nicki Swift exclusively about Brad Pitt's Oscar look. Conroy told Nicki Swift she was surprised by the "Once Upon a Time... In Hollywood" star's look at the Oscars, as she expected to see the actor in a wheelchair. The fashion expert saw photos of Pitt leaving the doctor in a wheelchair a week before the Oscars, stating, "I fully expected Pitt to wheel onto the Oscar stage in full recovery mode – while somehow looking utterly dapper. Instead, he stood tall, delivering equal measures of inherent suited-sexiness."
Conroy also noted that Pitt's look was a throwback to Old Hollywood. The fashion expert said, "He masterfully wore a sharp black suit with a white button-down shirt and sleek bowtie." But according to Conroy, it was the ponytail that made Pitt's look extra sexy. She told Nicki Swift, "I swear it was his sexy ponytail that sealed the look and had Youn Yuh-Jung (and everyone at home) swooning over him." We couldn't agree more!