This Is How Prince Charles Could Ditch Harry And Meghan From The Royal Family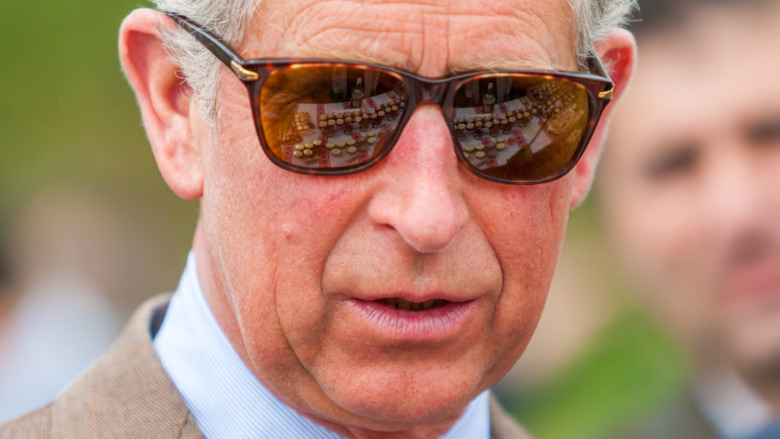 Shutterstock
One of the things people tend to forget about the royal family is that it's not just one, big, dysfunctional family with a great jewelry collection — it's sort of a business. And if someone isn't pulling their weight, just like in any business, they gotta go. It's a bit harsh to consider, but ever since Prince Harry and Meghan Markle decided to step back from their royal duties and move to Los Angeles to raise their family, people have been whispering about a way for "The Firm" and the couple to be done with each other for good. 
It sounds awful, but Harry and Meghan aren't exactly in love with the whole ideal of the monarchy anyway. Remember, in their tell-all interview with Oprah Winfrey, Harry mentioned that he and his father, Prince Charles, and brother, Prince William, were "trapped" in the royal family and tied to the same traditions that made him and his wife feel so unwelcome. Harry said, via People, "I was trapped, but I didn't know I was trapped. Trapped within the system like the rest of the family. My father and my brother are trapped. They don't get to leave, and I have huge compassion for that." 
Maybe they don't want to, given that Prince Charles is reportedly planning on "ditching" his youngest son from the family. This is how he could pull it off.
It's possible Charles will cut Harry and Meghan out entirely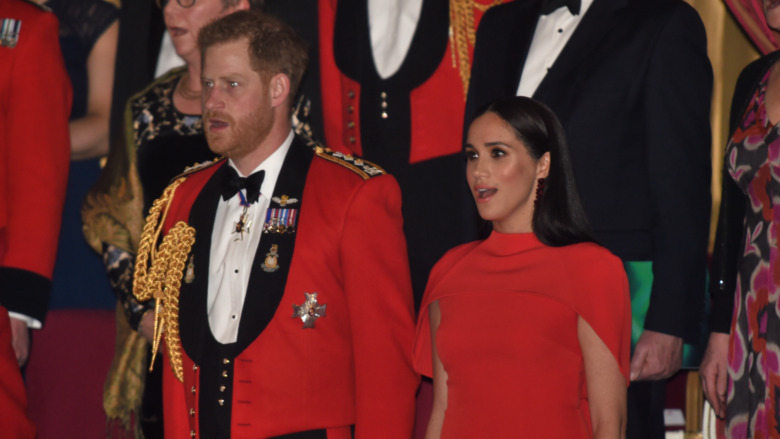 Wpa Pool/Getty Images
Remember: Meghan Markle calls the royals "The Firm" for a reason. The royal family is essentially a business, funded by UK tax payer money, and the money is spread out among anyone with a title. Prince Charles has reportedly been considering cutting costs recently, per the Daily Mail, and that would mean stripping Harry and other members of the royal family of their titles and condensing the "senior royal" circle. 
With the death of his father in April 2021, Charles is as close as ever to being in charge and frankly, can do what he sees fit. Royal biographer Angela Levin said in talkRADIO, via the Mail, "Prince Charles has wanted for a very long time to cut the monarchy down to save costs and to make people be worth the money that they got from the taxpayer. I imagine that might be when Harry and Meghan are ditched from being members of the royal family." 
She mentioned that many royals could be asked to take on paid work and be stripped of their titles, saying that Queen Elizabeth has wanted to keep "the outer edge" of the fam together for "sentimental" reasons. But it might be time to change that (or at least do so after she dies). The senior royal family would then be him, Camilla, William, Kate Middleton, and their three children. 
It's a little savage to "ditch" your son and grandkids, but maybe that's what Harry and Meghan wanted all along.